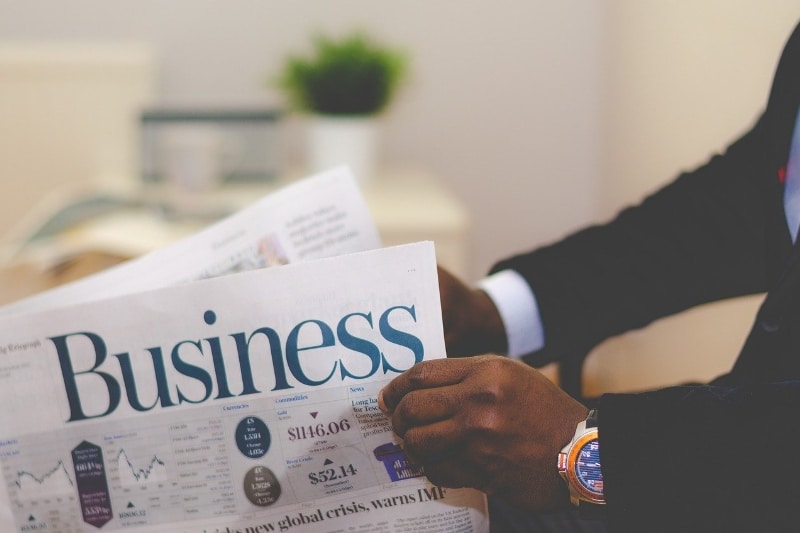 Business News
Business news to help you keep track of the latest developments and identify new opportunities across key sectors in Southeast Asia
Monthly Business News to Help You Understand the Market
Indonesia Collaborating with Taiwan for Industry 4.0 Development
The Ministry of Industry of Indonesia has announced a collaboration with the Industrial Technology Research Institute (ITRI) in Taiwan and management consulting firm, ...
Five Indonesian Geothermal Working Areas to be Auctioned in July 2019
The Indonesian Directorate General of Renewable Energy and Energy Conservation (EBTKE), a department under the Ministry of Energy and Mineral Resources (EDSM), is planning to ...
Concerns Remain Over Taxation of Foreign E-commerce Companies
The amended Law on Tax Management has recently been passed by the National Assembly in an effort to improve taxation on ecommerce activities. The law will enter into force on ...
BPJS Kesehatan and IDX Sign Data Sharing Agreement
On 17 May, BPJS Kesehatan and the Indonesian Stock Exchange (IDX) signed a data sharing agreement aiming to encourage companies and their employees to take part in the ...
Blockchain Firm Secures Contract for Logistics Project in Indonesia
Indonesia's Ministry of Trade has signed an MoU with Singaporean blockchain firm PLMP Fintech, Central Distribusi Batam and the Agency for Free Trade Zone and the Free Port ...
Work Commences on Korea-Tra Vinh Wind Farm Project
The construction of a new wind farm in Tra Vinh province, in the South of Vietnam, has been launched on April 24th. This is a joint project between Tra Vinh Wind Power ...
Vietnamese Market for Beauty Products Grows
The Vietnamese cosmetics market has enjoyed constant growth in recent years thanks to rapid economic development and a large young population. The market is growing at more ...
Vietnam to Ensure Favorable Conditions for US Investment
US companies are guaranteed to have the most favorable conditions to invest and do business in Vietnam, said Deputy Prime Minister Trinh Dinh Dung at the 2019 US – Vietnam ...
Vietnam Airlines Reveals Fleet Expansion Plans
Vietnam Airlines, a state-owned enterprise, plans to expand its fleet by acquiring 50 to 75 new narrow-body aircrafts, and 10 backup engines in 2021-2025. There are several ...
Pharmacity Vietnam Plans 1,000 Stores
Mekong Capital, a private equity firm in Vietnam has given funding to Pharmacity, making it the eight company to receive funding from its latest financing round. Last year, ...
European Firms Win USD 223 Million Wastewater Plant Project in Vietnam
The joint venture between Spanish company, ACCIONA Agua and French firm, VINCI Construction Grands Projets has won a contract for the design-build portion of the Nhieu ...
Dong Nai Province Calls for Investors for 12 Infrastructure Projects
The southern province of Dong Nai in Vietnam has advertised a list of 12 Infrastructure projects which require a more than a USD 1.2 billion investment in total. Six of the ...
Digital Economy Could Add USD 169 Billion to Vietnam's GDP by 2045
On 15 May 2019, CSIRO's Data61, the data and digital specialist arm of Australia's national science agency, CSIRO (Commonwealth Scientific and Industrial Research ...
Chinese Companies Relocate to Vietnam Opening up Labor Opportunities
The trade tensions between the US and China have prompted multinational companies to transfer their production facilities from China to Vietnam, resulting in a surge in labor ...
Thai Finance Ministry Considering THB 20 Billion Stimulus Package
The Thai Finance Ministry is proposing a stimulus package of about THB 20 billion (USD 635 million) to aid its slumping economic growth. According to the Finance Minister ...
Thai Cabinet Approves Roadmap for Tackling Plastic Waste
By the end of 2019, Thailand will have banned the Manufacturing and use of microbeads, cap seals and oxo-degradable plastics. By 2022, four other single-use plastics will get ...
Thai Airways Seeking Approval for 38 New Aircraft
Thai Airways International (THAI) is looking to propose a THB 156 billion (USD 4.95 billion) procurement plan to buy or lease 38 new planes. The two-phase plan would see THAI ...
State Railway in Thailand to Invest THB 54 Billion in New Trains
The State Railway of Thailand (SRT) is planning to invest THB 54 billion baht (USD 1.71 billion) to purchase additional trains for the upgraded dual-tracks which will be ...