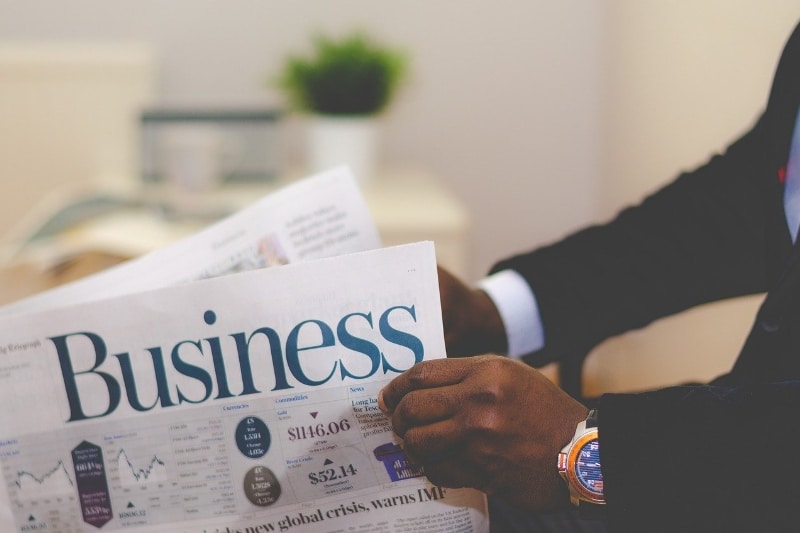 Business News
Business news to help you keep track of the latest developments and identify new opportunities across key sectors in Southeast Asia
Monthly Business News to Help You Understand the Market
Thai Airways to Add A321neo Airbus Aircraft from 2025
Thailand's leading carrier, Thai Airways International, will incorporate five Airbus A321neos on lease from the second half of 2025 and will seek another five more. The ...
Thailand Emerges as a Key Destination for Investors Looking to Alternatives to China
Investors are perceiving Thailand and the larger Southeast Asian region in general as a compelling alternative to China, which is currently experiencing supply uncertainties ...
Thailand to Boast the Largest Solar-plus-storage Project in Southeast Asia
Global inverter and energy storage solution supplier Sungrow is partnering with renewable energy specialist Super Energy to construct the largest solar-plus-storage project ...
Overseas Software Players Target the Growing Thai Market
Several foreign software firms have established offices in Thailand in 2023 in order to capitalize on the country's continuing digital transformation and the consequent ...
The Conclusion of Highway 12 is Expected to Create Opportunities for Thailand
Thai transport and tourism analysts have highlighted how the construction of Highway 12 will result in business opportunities. The highway, stretching nearly 800km, is a ...
EV Specialist GAC Aion Enters Thailand with Plans for Local Production
Electric vehicle (EV) specialist GAC Aion has recently signed a memorandum of cooperation with a Thai dealer to officially enter the Thai market, initiating the brand's ...
Bangkok Set to Reinforce its Role as Luxury Hub
Shopping centers are expanding strongly in Bangkok, with the Thai capital aiming at reinforcing its role as Southeast Asia's luxury hub. Importantly, Bangkok will inaugurate ...
CP Foods Launches Thailand's Historic First Export of Cooked Duck Meat to Australia
Charoen Pokphand Foods Public Company Limited (CP Foods) has emerged as the first company in Thailand to send cooked duck meat to Australia. The company plans to export ...
US Energy Specialist Partners with Thai Company for World's Largest Battery Factory in Thailand
American company Rondo Energy just announced that it will partner with Thailand's Siam Cement Group (SCG) to expand the production capacity of Rondo Heat Battery storage at ...
Networking Equipment Specialist Inaugurates Regional Manufacturing and Distribution Facility in the Philippines
Sercomm Philippines, a manufacturer of networking equipment, has recently increased its production capacity by opening a PHP 2.5 billion (USD 45 million) factory Laguna, ...
Philippines Expands Investment in Key Agricultural and Fisheries Projects
The Senior Undersecretary of the Philippines Department of Agriculture recently highlighted how the Marcos Administration is determined to provide more assistance to the ...
The Philippines to Receive at Least USD 1 Billion for the Construction of Its Largest Data Center
The Philippines' largest conglomerate, Ayala Group and Singaporean data center service provider ST Telemedia Global Data Centers (STT GDC) have announced their plan to invest ...
United States to Provide over USD 3 Billion for Transportation Development in the Philippines
The United States has pledged to bolster its infrastructure development aid to the Philippines by providing over USD 3 billion (PHP 166.8 billion) in public and private ...
Moderna to Establish Enterprise Solutions Hub in the Philippines
Moderna, a biotechnology company pioneering messenger RNA (mRNA) therapeutics and vaccines, today announced plans to establish an Enterprise Solutions Hub in the Philippines. ...
Biden to Send a Presidential Trade and Investment Mission to the Philippines
United States President Joe Biden announced in early May 2023 a "first of its kind" presidential trade and investment mission to the Philippines in a bid to promote ...
Singaporean Plant-based Oat Milk Brand Launched In the Philippines
Singaporean oat milk brand OATSIDE held its official launch in the Philippines at Papakape, Fort Santiago, Intramuros Manila on May 9, 2023. In partnership with the Moment ...
The Armed Forces of the Philippines Submits Wish List for Equipment Modernization Program
The Armed Forces of the Philippines (AFP) has recently updated its military acquisition plan in line with its ongoing equipment modernization program and submitted it for ...
Water Company Sets Aside USD 178.2 Million for Pipe Network Replacement in the Philippines
Maynilad Water Services Inc. (MWSI), one of the two water utility concessionaires which manages the west zone of Metro Manila comprising of 17 cities and municipalities, will ...