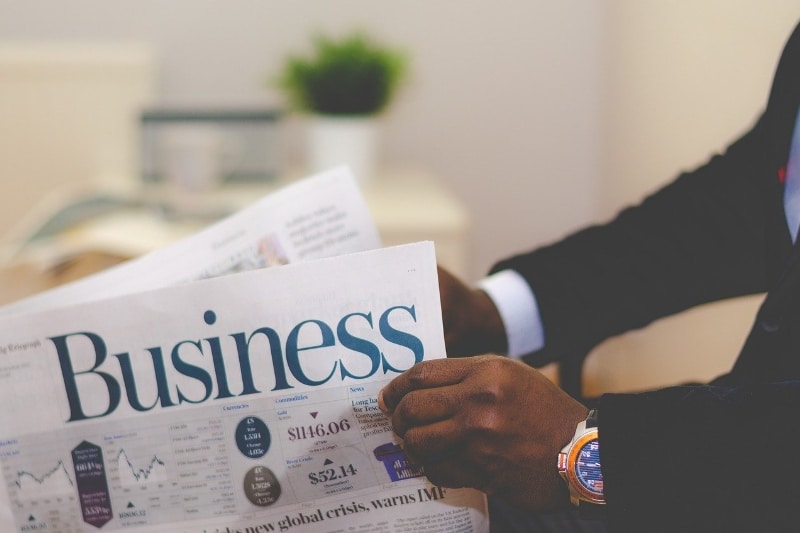 Business News
Business news to help you keep track of the latest developments and identify new opportunities across key sectors in Southeast Asia
Monthly Business News to Help You Understand the Market
Indonesia Agrees to US Military Grant of Drones and Helicopters
The Indonesia's Defense Ministry has agreed to accept the United States' military grant consisting of 14 Insitu ScanEagle drones and 3 Bell 412 helicopters. The military ...
Vietnam to Remove Limit 49% of Foreign Investors' Capital Contribution for Intermediary Payment Firms
In the draft decree replacing Decree 101/2012 / ND-CP stipulating non-cash payment submitted to the Government in June 2020, the State Bank of Vietnam (SBV) is expected not ...
Vietnam and US Collaborating for Satellite Observations on Environmental Changes
US space agency National Aeronautics and Space Administration (NASA) is collaborating with the Vietnam National Space Centre (VNSC) for satellite observations on land use and ...
USD 117 Million Automobile Assembly Complex Approved in Thua Thien-Hue Province
Bach Viet Automobile Manufacturing Industry JSC received in principle approval for a VND 2.7 trillion (USD 117.4 million) project to develop a 50 hectare automobile assembly ...
Singapore Company to Build USD 4 Billion LNG-fired Thermal Plant in Vietnam
The People's Committee of Bac Lieu Province, Vietnam granted an investment certificate to Singapore's Delta Offshore Energy Pte Ltd Co to develop a USD 4 billion liquefied ...
Pharmacity Targeting Expansion to 1000 Stores by End 2021
Vietnam's largest pharmacy retailer, Pharmacity, plans to open 350 new stores this year and reach 1000 stores by the end of next year.  In February 2020, Pharmacity raised ...
Ho Chi Minh City Launches Trial Smart Health and Smart Education Operation Centers
As a part of the project to turn Ho Chi Minh City (HCMC) into a smart city, pilot models of operation centers for smart health and smart education, were launched in February ...
Grab Launches Early Stage Startup Accelerator in Vietnam
In February 2020, Grab, South East Asia's leading ride hailing firm, announced the launch of Grab Ventures Ignite, an accelerator program for early-stage startups, as part of ...
EU Investors to Have the Opportunity to Hold 49% Stake in Two Vietnamese Banks
EU investors will have opportunity to hold up to 49% charter capital at two Vietnamese banks under Vietnam's commitments in the EU-Vietnam Free Trade Agreement (EVFTA). The ...
Construction Begins on USD 96 Million Industrial Park in Bac Ninh
Construction has started in late January 2020 for the 221-hectare Yen Phong II-C Industrial Park in the northern province of Bac Ninh. The industrial park represents an ...
70 New Air Quality Monitoring Stations to be Installed in Hanoi by End-2020
Hanoi, the capital city of Vietnam, is planning to install 70 air monitoring stations by the end of this year, adding to the current 11 monitoring stations. The installation ...
Thailand's Largest Retailer Lists Shares in Country's Largest IPO
Thailand's largest retailer, Central Retail Corp, priced its IPO (Initial Public Offering) at THB 42 (USD 1.36) per share, raising THB 78.1 billion (USD 2.5 billion), making ...
Thailand's First Military Satellite to be Launched in March
According to a report in the Bangkok Post dated 4 February 2020, the European Space Agency has scheduled the launch of Thailand's first military satellite from the Guiana ...
Thai Government Considering Under-River Tunnel to Relieve Congestion in Bangkok
The construction of the first traffic tunnel under the Chao Phraya River is being considered to relieve traffic congestion in the Sathon and Silom areas of Bangkok. The ...
Thai Board of Investment Seeks to Develop Opportunities for Subcontractors
The Thai Board of Investment (BOI) is working to develop the subcontracting sector to serve targeted industries such as aerospace, medical devices, electric vehicles, smart ...
Thai Banks Set to Kickstart Cross-Border Payments in South East Asian Region
Thailand is set to kick off cross-border payments in the South East Asian region, in line with its e-payment roadmap for 2020. The roadmap aims to boost digital transactions ...
Telemedicine Robots Being Deployed in Thailand to Help Treat Infectious Diseases
Chulalongkorn University handed over three telemedicine robots for deployment at the Bamrasnaradura Infectious Diseases Institute, Rajavithi Hospital and Central Chest ...
Raft of Investment Promotion Measures Approved in Thailand
In February 2020, the Thai Board of Investment (BOI) approved a wide range of measures to accelerate investment and support all key sectors of the economy, from large-scale ...