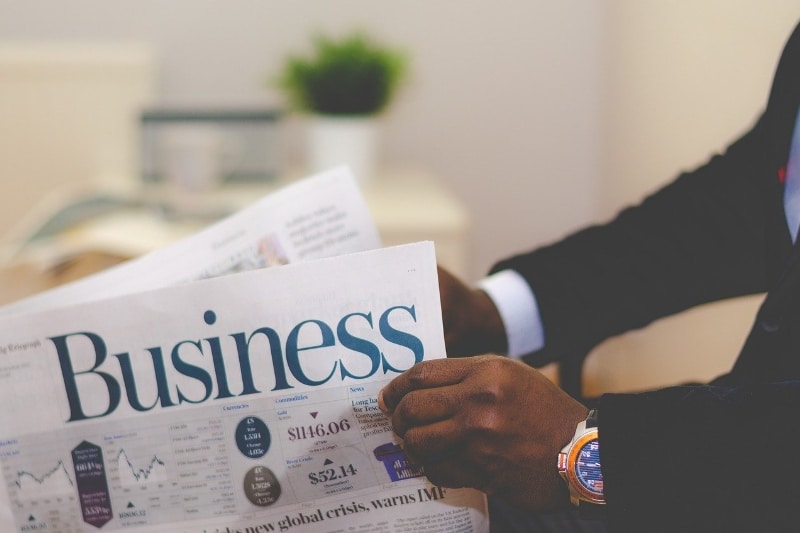 Business News
Business news to help you keep track of the latest developments and identify new opportunities across key sectors in Southeast Asia
Monthly Business News to Help You Understand the Market
UMW Toyota Motor to Advance Local Manufacturing of Hybrid Electric Vehicles in Malaysia
UMW Toyota Motor Sdn Bhd (UMWT) recently announced its plan for local mass manufacturing of Hybrid Electric Vehicles (HEV) in Malaysia with an additional investment of MYR ...
South Korea's KCC Glass to Open its First Overseas Factory in Indonesia
KCC Glass Corporation, a representative integrated glass company in Korea, has announced plans to establish a glass factory in Batang Industrial Park, Central Java, ...
Japanese Company Establishes Production Center for Carbon Fiber in Vietnam
In July 2021, Teijin Carbon Vietnam Co., Ltd (TCV) began commercial production of carbon fiber goods such as prepreg, a fiber sheet pre-impregnated with matrix resin as an ...
Japanese Bicycle-parts Maker Shimano Invests USD 179 Million in Jurong Plant
Singapore has attracted some USD 179 million in investment from Japanese bicycle-parts maker Shimano, with its upcoming plant in Jurong Innovation District (JID) expected to ...
Holcim Invests USD 4.2 million to Upgrade Cement Plants
Cement firm Holcim Philippines, Inc. is investing PHP 210 million (USD 4.2 million) in projects to reduce the fuel consumption and increase mineral additive usage of its ...
Dow to Expand Production of Propylene Glycol Capacity in Thailand
Dow, the global leading materials science company headquartered in the United States, has just announced a plan to expand its propylene glycol (PG) capacity at its existing ...
Review of Singapore's Long-Term Land Use Needs
Singapore's Urban Redevelopment Authority (URA) has launched a year-long public engagement exercise for the Long-Term Plan Review (LTPR), as part of efforts to involve ...
Record Number of Bids Received for PNR Calamba Railway Project
The Philippine National Railways (PNR) Calamba project has received a "record number" of 34 bids from six local and 17 international companies to participate in the ...
Indonesia Aims for Over 5,000 km of Toll Roads by 2024
Indonesia's Ministry of Public Works and Public Housing (PUPR) has set a target of extending the length of Indonesia's toll roads to 5,103 kilometers from 2,386 km by ...
IFC to Provide Thailand's First Sustainable Loan for Hydropower and Affordable Healthcare
The International Finance Corporation (IFC), the largest global development institution focused on the private sector in emerging markets, is expected to provide around USD ...
Ericsson Malaysia Appointed to Build 5G Infrastructure
Digital Nasional Bhd (DNB), the government-owned special purpose vehicle (SPV) that is undertaking the deployment of the 5G infrastructure and network nationwide, announced ...
Construction of Long Thanh Airport to Be Completed by March 2025
The Minister of Transport of Vietnam has set March 2025 as the deadline for the first phase of the Long Thanh International Airport project. As a result, the pilot operation ...
Singapore's Punggol Digital District Welcomes International Tech Players
Singapore's Punggol Digital District is positioning itself as the location of choice for technology companies. Four international companies have confirmed their plans to set ...
Philippines Data Centers Demand Surge Fueled by E-commerce
The Philippines is entering the spotlight as one of the emerging Data Center (DC) markets in Southeast Asia with high growth alongside Malaysia and Thailand. Various firms ...
DTAC Launches 5G Private Network for Thai Enterprises
In July 2021, Thai telecommunication company DTAC announced the launch of its proof-of-concept 5G Private Network solution. The solution is envisaged to help enterprises ...
Digital Edge Expands into Indonesia with Strategic Investment in PT IndoInternet Tbk
Digital Edge Singapore Holdings' wholly-owned subsidiary, Digital Edge (Hong Kong) Ltd., has acquired a controlling interest in one of the leading digital infrastructure ...
Central Banks of Malaysia and Thailand Launch Cross-Border QR Payment Linkage
The central banks of Malaysia and Thailand have collaborated to launch a cross-border Quick Response (QR) payment linkage which enables consumers and merchants in both ...
Apple Strengthens its Supplier Chain in Vietnam
Hundreds of thousands of workers are employed in Vietnam by Apple´s suppliers, such as Foxconn and Wistron. These players have been investing heavily in Vietnam since the ...