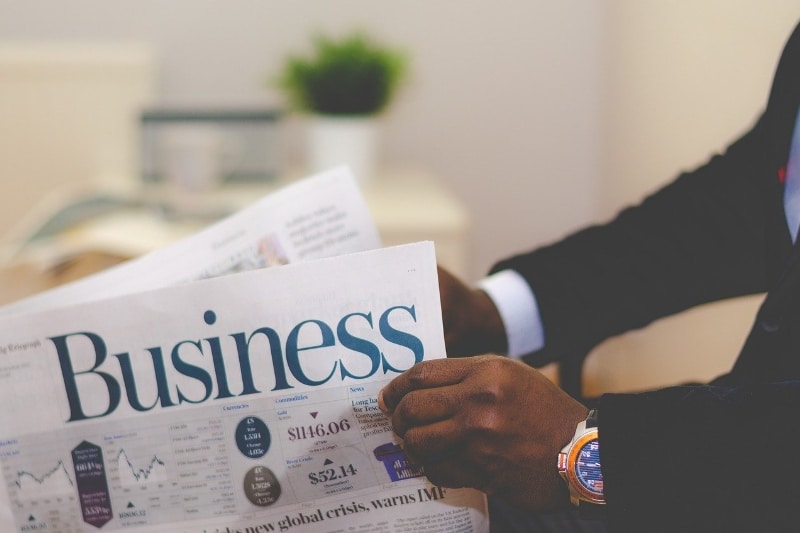 Business News
Business news to help you keep track of the latest developments and identify new opportunities across key sectors in Southeast Asia
Monthly Business News to Help You Understand the Market
5 MW Battery Energy Storage System Pilot Project Launched in Indonesia
The Indonesian state-owned utility PLN has signed a memorandum of understanding (MOU) with the Indonesia Battery Corporation (IBC) to build a 5 MW battery energy storage ...
Economic Recovery of Indonesia to Continue in 2022 as Manufacturing Expands
Economic recovery in Indonesia is expected to continue in 2022 because of the growth in investment and the continued strength of exports, according to UOB. UOB forecasts that ...
US-Vietnam to Strengthen Climate Change Cooperation
The US will strengthen exchanges and cooperation with Vietnam regarding climate change response in order to achieve the goals set by leaders of the two countries at the 26th ...
Vietnamese Wood Industry Set to Grow Buoyed by FTAs
Recovering from the negative economic impact of the Covid-19 pandemic, Vietnam's exports of timber and non-timber forest products were estimated to have reached a value of ...
Indonesia to Add 9 Million Digital Talents by 2030, Creating Opportunities for Private Players
Indonesia will need at least nine million digital talents by 2030, according to the Coordinating Minister for Economic Affairs. The country's digital economy currently ...
Thailand's Biggest Retailer to Invest USD 3 Billion in Business Expansion
Central Retail Corporation, Thailand's biggest retailer, recently revealed plans to invest THB 100 billion (USD 3 billion) over the next five years to expand its retail ...
Vietnam to Develop Its Seaports Systems for 2021-2030 with a Vision to 2050
According to a Prime Minister's resolution approving the national seaport plan for 2021-2030 with a vision to 2050, Vietnam's seaports are classified into different groups ...
Vietnamese Conglomerate Kicks Off the Largest Genome Database
Over 1,000 Vietnamese will have their genomes analyzed and compiled into a gene database to use for genetic research and practices for the first time in Vietnam. The project ...
Vietnam to Develop Sustainable Agriculture
According to the Ministry of Agriculture and Rural Development, Vietnam has targeted to modernize and transform the country's agriculture by 2030. Accordingly, the sector is ...
UK Firm Systems Engineering & Assessment to Supply Torpedo Launchers for Philippine Navy Corvettes
Systems Engineering & Assessment (SEA) have been appointed to supply its Torpedo Launcher System (TLS) to Hyundai Heavy Industries (HHI) for two new Philippine Navy ...
Turkish Aerospace, Malaysia to Boost Manufacturing Capability Through Trainings, Transfer Technologies
Turkish Aerospace Industries (TAI Inc) plans to train Malaysian engineers at its facility in Ankara for two months, following the opening of TAI Inc's engineering and design ...
The Medical City Partners with AIA Philippines to Provide Enhanced Cancer Care Treatment and Prevention
Insurance company AIA Philippines has partnered with The Medical City (TMC) through its Cancer Institute and corporate foundation, Akbay Ginhawa Foundation, Inc., to make ...
United Microelectronics Corporation to Build New Wafer Fab Plant in Singapore
United Microelectronics Corporation (UMC), a global semiconductor foundry, announced that it would be building a new USD 5 billion advanced manufacturing facility next to its ...
US Companies Accelerate Digital Transformation in Thailand
The US Trade and Development Agency (USTDA) recently highlighted its commitment to supporting next-generation Wi-Fi and connectivity in Thailand. Working in partnership with ...
Thales to Provide Digital Communications and Technological Supervision to Metro Manila's First Underground Subway
The Metro Manila Subway is one of the Philippines' largest infrastructure projects aimed at creating an efficient rail system in the world's most densely populated city. As ...
Thailand Witnesses Booming Investment in Several Sectors, Approves New Bio-economy Incentives  
Thailand's Board of Investment (BOI) has recently revealed that the total number investment applications received in 2021 rose by close to 60% boosted by foreign investment ...
Thailand to Issue Guidelines for Digital Banks
Thailand is preparing rules for the setting up of virtual banks, joining peers in the region such as Singapore and Malaysia in promoting financial technology to enhance ...
Thailand Releases New Incentives for Electric Vehicles
The government of Thailand has recently approved a new set of incentives targeting the electric vehicles (EVs) sector, including lower excise tax and import duties on auto ...