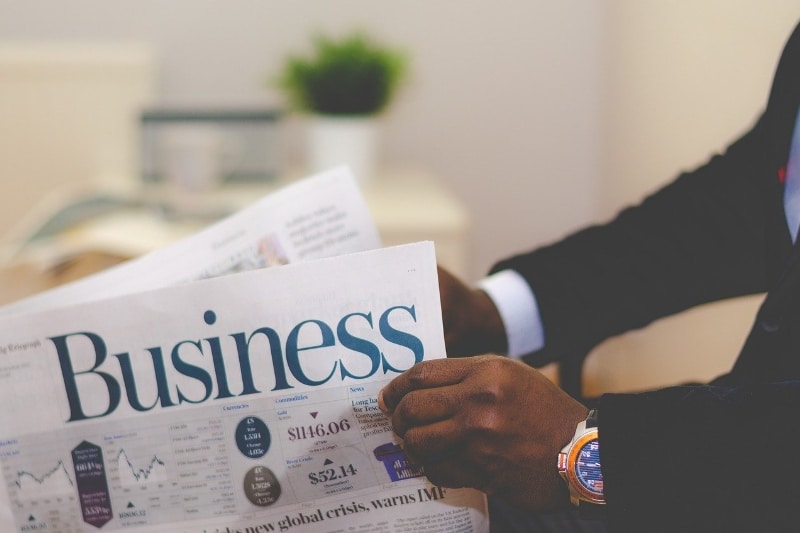 Business News
Business news to help you keep track of the latest developments and identify new opportunities across key sectors in Southeast Asia
Monthly Business News to Help You Understand the Market
Vietnam Unveils Its National Master Plan for 2021-2030.
On April 20, Vietnam's National Master Plan for 2021-2030, with a vision to 2050, was made public in Hanoi. By 2030, Viet Nam aims to be an upper middle-income country ...
Vietnam to Seek More Private Investment to Construct New Seaports
In April 2023, a 24,000-TEU cargo ship M/V OOCL from Spain, on its first voyage connecting Asia and Europe, arrived at Gemalink Deepwater Seaport in the southern province of ...
Vietnam Remains An Attractive Destination for Investment From Japanese Retailers
In the first two months of 2023, Vietnam attracted a total foreign direct investment (FDI) of USD 146 million, with a large amount coming from Japanese manufacturers and ...
Vietnam Procuring More Czech Advanced Trainer Aircrafts
A military procurement agreement is reportedly being negotiated between Vietnam and the Czech Republic that would include more L-39NG advanced trainer aircraft, along with ...
Vietnam Looking for First LNG Shipment to Commission Import Terminal
PetroVietnam Gas has announced a tender to purchase Vietnam's first shipment of liquefied natural gas (LNG), marking an important step on the Southeast Asian country's path ...
US Building Materials Specialist Opens Manufacturing Plant in Thailand
HYDRO-BLOK, an American manufacturer of foam-based waterproofing shower systems and building panels, has announced the opening of its new factory in Bangkok, Thailand, to ...
The US to Ramp Up the Philippines' Military Capabilities
The US has agreed to ramp up the Philippines' military capabilities over the next five to ten years as part of a "security sector assistance roadmap" that will see the ...
PLDT Forges a Partnership with Toyota for Smart Cars in the Philippines
The Philippines' largest automotive company Toyota Motor Philippines (TMP), and the country's largest fully integrated telco PLDT recently announced a partnership that will ...
Thailand's PPT Group to Invest USD 7 Billion in Green Hydrogen Production
Thailand's state-owned oil and gas company PTT Group has just announced plans to invest USD 7 billion in green hydrogen production. This will be done in partnership with ...
Thailand Uses Eye and Facial Recognition Technology to Enhance Access to Healthcare Services
A new project in Thailand will involve eye and facial recognition technology being used with the aim of enhancing healthcare services for foreign workers, refugees, and ...
Thailand to Build Cruise Terminal to Meet Increase in Marine Tourism
Thailand's Marine Department has announced plans to revive the Cruise Terminal Development Project to meet the increase in marine tourism. The department has agreed to ...
Thailand Promotes Investment in Eastern Economic Corridor
Thailand is aiming to support an annual 5% gross domestic product (GDP) growth with a plan to generate THB 2.2 trillion THB (USD 64.9 billion) investment into five targeted ...
Techcombank and Personetics to Introduce a New Financial Solution in Vietnam
Vietnam Technological and Commercial Joint Stock Bank (Techcombank) has partnered with Personetics, which provides financial data-driven personalization and customer ...
Envirotech to Build EVs in the Philippines
California-based Envirotech Vehicles Inc. (EVT) is investing USD 80 million to build a production plant in Clark Freeport Zone as it bets on the EV market's growth potential ...
The Philippines Approves Two New Ecozones In Batangas and Bacolod
The Philippine Economic Zone Authority (PEZA) announced that President Ferdinand R. Marcos Jr. has declared two new economic zones located in Batangas province and Bacolod ...
PH-UK Renew Partnership On Climate, Nature Agenda
The Philippines, through the Department of Environment and Natural Resources (DENR), renewed its partnership with the United Kingdom on climate and environment during the 3rd ...
More Dermatology Training Institutions Needed Outside Metro Manila
According to the Philippine Dermatological Society (PDS), more training institutions in dermatology are needed outside the Philippine capital to meet the skin health concerns ...
Proposed USD 1.7 billion Upgrade for the Ninoy Aquino International Airport
A consortium composed of six Filipino conglomerates and Global Infrastructure Partners (GIP), a US-based investment fund manager, has established the Manila International ...