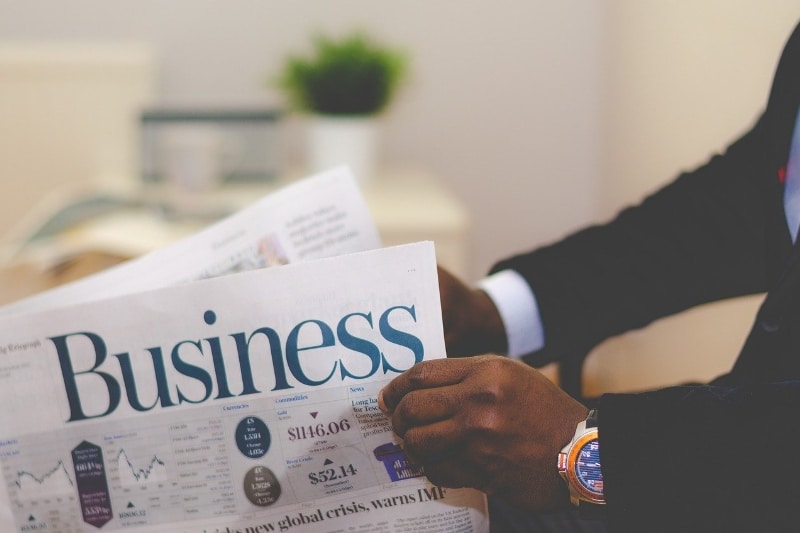 Business News
Business news to help you keep track of the latest developments and identify new opportunities across key sectors in Southeast Asia
Monthly Business News to Help You Understand the Market
Indonesia Launches Sharia Economy Masterplan
In May 2019, Indonesia launched the 2019-2024 Sharia Economy Masterplan, as part of the country's national economic development initiative. The government has underlined four ...
Coca-Cola Amatil Supported Accelerator Launches in Indonesia
Coca-Cola Amatil (CCA), one of the world's larger bottlers of The Coca-Cola Company range, has announced plans to expanding its start-up accelerator platform Amatil X to ...
Bali Aims to Capture Wellness and Health Tourism Potential
Acknowledging the exponential growth of global wellness tourism, the Bali administration is currently aiming to expand the island's health tourism with supportive ...
Amazon Web Services Opening New Region in Indonesia
Amazon Web Services (AWS) has decided to open a new Infrastructure region in Indonesia by the end of 2021 or early 2022. The opening of an AWS Infrastructure region in ...
ADB Grants USD 305M to Largest CCGT Power Plant in Indonesia
The Asian Development Bank (ADB) announced the first drawdown of funds under a private sector financing package totaling more than USD 305 million invested in Jawa-1, which ...
VinFast Partners LG Chem for Producing Vehicle Batteries
Vinfast has established a joint venture with LG Chem to produce battery packs for Vinfast's currently under-production electric scooters, and in the future for electric ...
Vietnam Seeking Measures to Address Erosion in Mekong Delta
Speaking at a conference in Ca Mau province on April 9, the Deputy Minister of Agriculture and Rural Development said that the Ministry of Agriculture and Rural Development ...
Vietnam Deregulating Pre-requisites for Multiple Business Lines
Vietnam's Ministry of Planning and Investment (MPI) is accelerating cutting business prerequisites in term of quality. In the first quarter of 2019 the Ministry proposed ...
Vietnam Acquiring Military Reconnaissance Drone from Boeing
According to multiple media reports, U.S. company Boeing is close to securing a deal to sell ScanEagle unmanned aerial vehicles (UAVs) with intelligence collection and ...
Vestas Wins Order for 42 MW Wind Power Project in Vietnam
Danish wind turbine manufacturer, Vestas, has won an order for 10 V150-4.2 MW wind turbines for an unnamed client in Vietnam. The company describes the V150-4.2 MW wind ...
USD 600,000 Project to Expand Vaccine Access in Vietnam
The National Institute of Vaccines and Medical Biologicals (NICVB), the National Institute of Hygiene and Epidemiology (NIHE) in Vietnam are collaborating with Zuellig Pharma ...
Two Recent M&A Deals in Vietnam's Retail Sector
In early April 2019, VinCommerce, a retail subsidiary of local conglomerate Vingroup, took over convenience store chain Shop&Go for a symbolic value of 1 USD. Shop&Go is a ...
CMC Corporation Launches Open ICT Infrastructure Ecosystem in Vietnam
CMC Corporation (CMC), a leading ICT corporation in Vietnam, has launched an open Infrastructure ecosystem for enterprises and organizations called C.OPE2N. The architecture ...
Additional USD 344 Million Investment for Flood Prevention in HCMC
Ho Chi Minh City (HCMC) is projected to carry out 218 anti-flood projects with a total cost of nearly USD 344 million (VND 8 trillion) in 2019 to address chronic flooding and ...
U-Tapao Airport and Eastern Airport City Project Bidders Revealed
Names of the bidders for U-Tapao Airport And the Eastern Airport City Project were revealed when the Royal Thai Navy, which manages Rayong's U-Tapao airport, unsealed the bid ...
USD 1 Billion Green Infrastructure Finance Facility Launched for South East Asia
On 4 April, 2019 in Bangkok, the Association of Southeast Asian Nations (ASEAN), the Asian Development Bank (ADB) and major development financiers launched a facility, called ...
Trade Boost Expected as Second Thai-Myanmar Friendship Bridge Opens
The second Thailand-Myanmar Friendship Bridge linking Thailand's Mae Sot district and Myanmar's border city of Myawaddy on the Thai-Myanmar border has been officially opened ...
Sony Shifts Smartphone Production to Thailand
According to media reports, Sony is closing a smartphone production plant in Beijing and shifting to Thailand. The unit has continually experienced losses over the last few ...