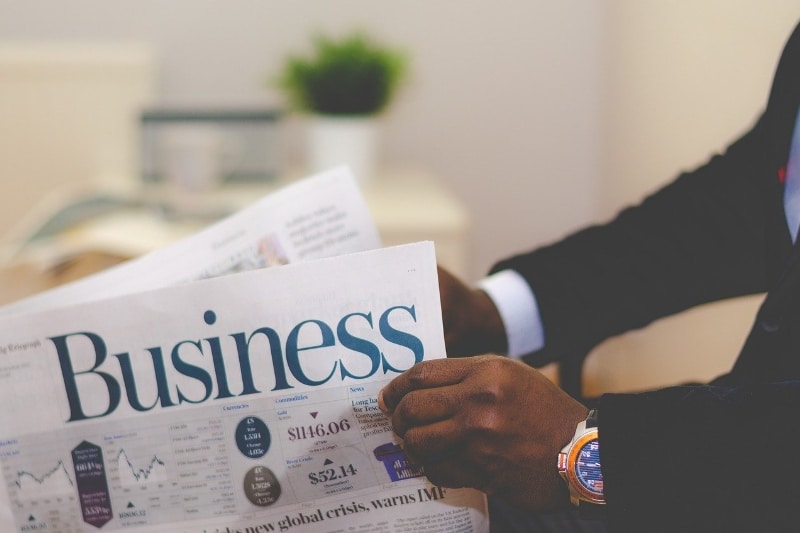 Business News
Business news to help you keep track of the latest developments and identify new opportunities across key sectors in Southeast Asia
Monthly Business News to Help You Understand the Market
SM to Open Three New Shopping Malls in 2021
SM Prime Holdings has announced that it will open three new shopping malls as well as expand several existing malls in 2021. The planned mall launches and expansion projects ...
Pick & Go Opens Singapore's First AI Unmanned Convenience Stores
Retailer Pick & Go has opened three unmanned and checkout-free stores in Singapore, offering daily necessities such as snacks, drinks, and other essential ...
NielsenIQ Publishes Study on Proliferation of FMCG Products and Consumer Behavior in Malaysia
Global consumer market research firm, NielsenIQ has released a report on the proliferation of fast-moving consumer goods (FMCG) products and consumer behavior based on its ...
Export of Thai Durians to China Reaches New Heights
Thailand has exported USD 186 million worth of durian to China during the first quarter of 2021. In 2020, Thailand shipped 575,000 tonnes, which represented almost 90% of ...
VPI and PVOIL to Conduct Research on EV Battery and Charging Station
Established in 1978, Vietnam Petroleum Institute (VPI) is the unique R&D institution of Vietnam Oil and Gas Group (PetroVietnam). On April 17, 2021, VPI signed a contract ...
Pan Asia Metals Spearheading Lithium Search in Southern Thailand
Pan Asia Metals, a specialty metal explorer and developer focused on projects in South East Asia, recently intersected pegmatite dyke swarms within the Reung Kiet Lithium ...
Malaysia Introduces Enhanced Auto Industry Incentives to Encourage Expansion among Local Firms
In an effort to amplify the new generation of automotive technology and products in the country, the Malaysian government has announced the extension and enhancement of the ...
Kemin Food Technologies Expands Distribution Partnership with DKSH to the Philippines and Indonesia
Swiss holding company specializing in market expansion services Diethelm Keller Siber Hegner (DKSH) has signed a distribution agreement with Kemin Food Technologies, a global ...
Hitachi Strengthens Parts Remanufacturing Business in Indonesia
Japan's Hitachi Construction Machinery is establishing a new remanufacturing plant in Bekasi, east of Jakarta, to recycle components for medium-sized and large hydraulic ...
Arkema Building World's Biggest Integrated Bio-factory in Singapore, Production Starts in 2022
French chemicals and plastics producer Arkema is building a new plant on Jurong Island, Singapore, to produce its flagship Rilsan polyamide 11 high-performance polymer. This ...
Singapore's Surbana Jurong and Singtel to Develop Smart-city Solutions
Singapore's urban infrastructure specialist Surbana Jurong and communications group Singtel entered a Memorandum of Understanding (MOU) to form a strategic alliance to ...
San Miguel Eyes PH's First Bus Rapid Transit System
Philippine conglomerate San Miguel Corp is considering building a bus rapid transit (BRT) system in its newly opened elevated expressway, Skyway, to ease commuter woes and ...
Putrajaya City Council Works with Vectolabs for Municipal Smart City Implementation
Putrajaya City Council, Perbadanan Putrajaya (PPj), has partnered with Vectolabs Technologies Sdn Bhd (Vectolabs), a Malaysia-based Internet of Things (IoT) solutions ...
Israel´s Tri-Logical to Supply Railway IoT Solutions
Tri-Logical, an Israeli company that develops IoT and cyber solutions for mission-critical applications, has won a tender from the Thai government to monitor the locomotives ...
Indonesia and Hungary Create Joint Investment Fund of USD 500 Million for Infrastructure Projects
Indonesia and Hungary are setting up the Indonesia-Hungary Investment Fund (IHIF), worth USD 500 million, to help finance the Indonesian government's infrastructure projects. ...
ESR Forms Joint Venture with BW to Develop the My Phuoc 4 Industrial Park
Hongkong-based ESR Cayman Limited (ESR) has formed a joint venture with Warburg Pincus-backed BW Industrial Development Joint Stock Company (BW), the largest and ...
Vietnam's First Data Center Qualifies for Uptime Institute's Tier 3
HTC International Telecommunication JSC (HTC-ITC), a subsidiary of the Hanoi Telecommunications Corporation (Hanoi Telecom), has officially implemented its Hoa Lac Green Data ...
Singapore-based Temasek Invests USD 120 million into Edtech Startup UpGrad
UpGrad, an edtech startup founded in 2015, has raised USD 120 million from Singapore-based Temasek in its first external fundraising. The company plans to use the new funds ...