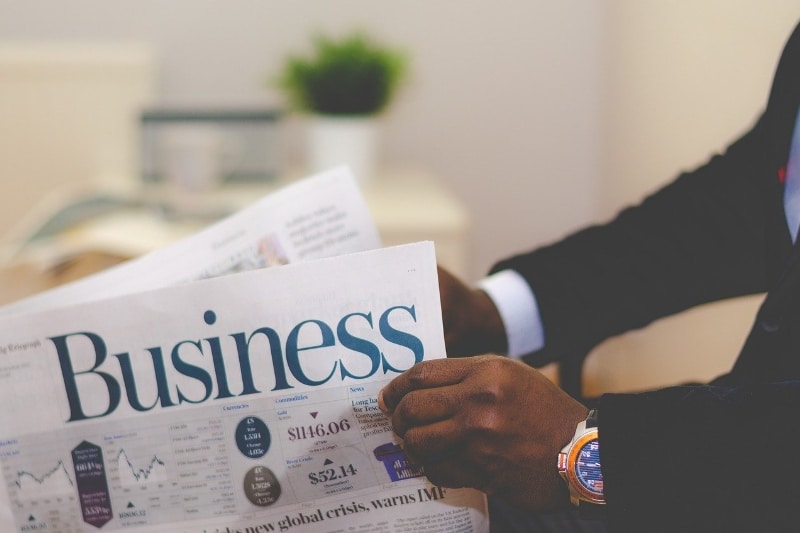 Business News
Business news to help you keep track of the latest developments and identify new opportunities across key sectors in Southeast Asia
Monthly Business News to Help You Understand the Market
Thailand Promotes Investment in Eastern Economic Corridor
Thailand is aiming to support an annual 5% gross domestic product (GDP) growth with a plan to generate THB 2.2 trillion THB (USD 64.9 billion) investment into five targeted ...
Techcombank and Personetics to Introduce a New Financial Solution in Vietnam
Vietnam Technological and Commercial Joint Stock Bank (Techcombank) has partnered with Personetics, which provides financial data-driven personalization and customer ...
Envirotech to Build EVs in the Philippines
California-based Envirotech Vehicles Inc. (EVT) is investing USD 80 million to build a production plant in Clark Freeport Zone as it bets on the EV market's growth potential ...
The Philippines Approves Two New Ecozones In Batangas and Bacolod
The Philippine Economic Zone Authority (PEZA) announced that President Ferdinand R. Marcos Jr. has declared two new economic zones located in Batangas province and Bacolod ...
PH-UK Renew Partnership On Climate, Nature Agenda
The Philippines, through the Department of Environment and Natural Resources (DENR), renewed its partnership with the United Kingdom on climate and environment during the 3rd ...
More Dermatology Training Institutions Needed Outside Metro Manila
According to the Philippine Dermatological Society (PDS), more training institutions in dermatology are needed outside the Philippine capital to meet the skin health concerns ...
Proposed USD 1.7 billion Upgrade for the Ninoy Aquino International Airport
A consortium composed of six Filipino conglomerates and Global Infrastructure Partners (GIP), a US-based investment fund manager, has established the Manila International ...
Investments Pouring in for Vietnamese Shrimp Tech Business
Aqua-Spark, a global aquaculture investment fund based in the Netherlands, AgFunder, a global agrifood tech venture capital firm, and Son Tech Investment, a Vietnam-focused ...
Insurance Company EastWest Ageas Targets Low-Income Clients in the Philippines
Local insurance firm EastWest Ageas Insurance President and Chief Executive Officer (CEO) Sjoerd Smeets said that with the lower level of financial literacy in the country ...
Philippines Projected to Increase Chicken and Beef Production and Imports in 2023
The Philippines is projected to increase chicken and beef production and imports in 2023 due to rising demand. However, pork output and shipments are expected to decline due ...
DocMed and Hoang Duc to Accelerate Digitalization of Vietnam's Pharmaceutical Supply Chain
Hyphens Pharma International's 1J5 DocMed Technology has partnered with the equity owners of Hoang Duc Pharmaceutical & Medical Supplies to establish a 51:49 joint ...
German and French Specialists Collaborate for A350 Nose Landing Gear MRO in Thailand
German aerospace equipment manufacturing company Liebherr-Aerospace and Thailand-based REVIMA Landing Gear Services Asia Pacific have announced an expanded collaboration ...
Executive Order 21 To Boost Offshore Wind Development In the Philippines
The Department of Energy (DOE) welcomed Executive Order (EO) No. 21 issued by President Ferdinand R. Marcos Jr. as this will hasten the rollout of offshore wind (OSW) ...
CPF Partners with Japanese Seafood Supplier to Meet Sushi Demand in Thailand
CPF Global Food Solution Public Company Limited (CPFGS), a business unit of Thai F&B conglomerate Charoen Pokphand Foods Public Company Limited (CPF), has formed a joint ...
Autoliv Invests in New Airbag Cushion Plant in Vietnam
Autoliv, a Swedish pioneer in automobile safety systems, has announced its plan to build a new state-of-the-art airbag cushion and fabric plant in Vietnam, serving Asia. The ...
Aquaculture Startups Feature Prominently in Thai Food-tech Startup Incubator/Accelerator
Several aquaculture alternative seafood startups are participating in the fourth SPACE-F food-tech startup incubator and accelerator program. The initiative is a ...
Singapore: Asia's Most Intelligent City and the World's Premier Business Environment
Singapore has retained its position as the best business environment over the next five years, according to EIU's latest business environment rankings for the second quarter ...
Agri-genomics Startup Singrow Opens Indoor R&D Farm
Singrow, the Singapore company that has developed "climate-resilient strawberries" designed to be grown in tropical climates, has announced its intentions to collaborate on ...