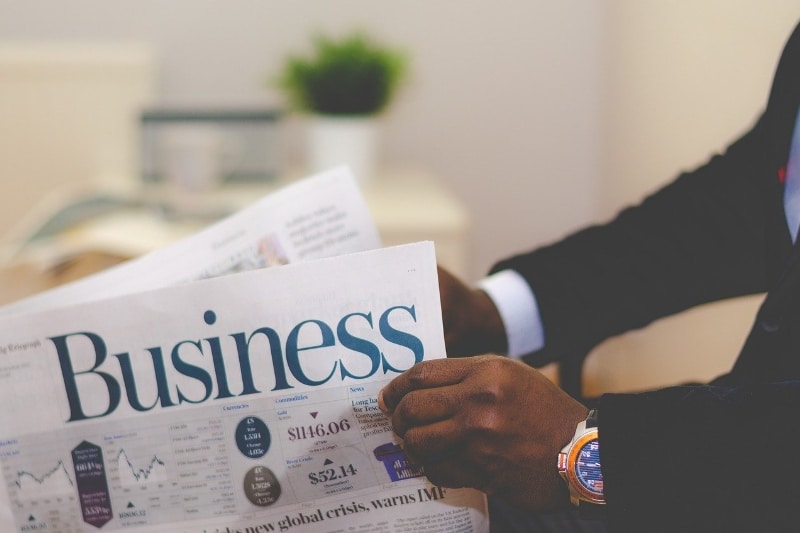 Business News
Business news to help you keep track of the latest developments and identify new opportunities across key sectors in Southeast Asia
Monthly Business News to Help You Understand the Market
Thai Retailer to Explore Business Opportunities in Vietnam
Central Retail Corporation, a famous Thai retailer, has recently announced to invest around USD 829 million into Vietnam during the next five years to enlarge its operations ...
Holcim Circular Explorer Arrives in the Philippines
The Philippines was chosen by Holcim, a cement manufacturer to launch its first Circular Explorer, a pioneering solar-powered catamaran designed to help in cleaning coastal ...
The Philippines and SoKor Discuss Future Nuclear Cooperation
The Philippine Ambassador to South Korea, Ms. Mariya Theresa met with the executives from Korea Hydro and Nuclear power Co. Ltd (KHNP) to discuss future Philippines-Republic ...
PetroVietnam to Complete Its Digital Transformation by 2030
The Vietnam Oil and Gas Group (PetroVietnam) has been working with sociopolitical organizations to promote digital transformation across all of its businesses while also ...
IsoTruss Opens Carbon Fiber Cell Tower Plant in the Philippines
IsoTruss, Inc., a US-based engineering, design, and manufacturing services provider, announced that it has opened a new 11,500-square-foot facility in the Clark Freeport Zone ...
The US Department of Agriculture's Trade Mission to the Philippines
The United States and the Philippines launched a new project aimed at strengthening local veterinary services for safe pork and pork products. Through this project, funded by ...
AboitizLand and Sumitomo Mitsui Construction Inked Strategic Partnership
AboitizLand, the property development arm of Philippine conglomerate, Aboitiz Group, will be investing heavily in technology, sustainability, and innovation for the rest of ...
MSC to Propose A New Transshipment Terminal in Ho Chi Minh City
MSC, a global container shipping company, and the Vietnam Maritime Corporation are working together to develop a massive new transshipment container terminal near Ho Chi Minh ...
Ho Chi Minh City to Increase Cooperation with Rotterdam in Combating Climate Change
On July 26, representatives of Ho Chi Minh City (HCM) and the Netherlands' Rotterdam city agreed to increase cooperation in climate change response. During the meetings, HCM ...
Vietnam to Begin Operation of Largest Waste-To-Power Plant
On July 25, the Soc Son waste-to-energy plant, located at the Nam Son Waste Treatment Complex in Hanoi, was connected to the national grid and becomes the largest one in the ...
Vietnam to Strengthen Bilateral Trade with South Korea and Call for Investment Into Major Sectors
During a recent phone call between the Vietnamese Prime Minister and the South Korean counterpart, the two countries committed to increasing their bilateral trade from USD 78 ...
Vietjet to Close A 200-Aircraft Deal with Boeing
During the Farnborough International Airshow in the United Kingdom in 2022, the low-cost airline Vietjet and Boeing reconfirmed a previously announced order for 200 737 MAX ...
EU to Assist Vietnam to Build Agricultural Supply Chain
With the cooperation of the European Union (EU), Vietnam aims to develop a modern and sustainable agricultural product supply chain by 2030. Under this goal, Vietnam's ...
Homegrown IT Company Launches Groundbreaking Technology Platforms in the Philippines
LB TekSystems, an all-Filipino IT company, which provides digital consulting, solutions, and systems implementation, is set to develop the country's first transport booking ...
Prodia Partners with IHH Healthcare Malaysia to Bolster Medical Tourism between Indonesia and Malaysia
Prodia and IHH Healthcare Malaysia signed an MoU that aims to provide a more convenient patient journey with comprehensive treatment options to Prodia customers seeking ...
Euronet Collaborates with NFCX to Provide Netflix Prepaid Vouchers through Alfamart
Abdi Anugerah Persada (AAP), an NFC Indonesia Tbk – MCAS Group subsidiary, collaborated with Euronet Worldwide, Inc. to distribute the first Netflix prepaid vouchers in ...
Indonesia and South Korea to Cooperate on the New National Capital Infrastructure
Indonesia and South Korea agreed on four kinds of infrastructure collaboration to aid the development of the archipelago's National Capital (IKN). After accompanying the ...
Mitsubishi Invests USD 666 Million in Indonesia to Increase Electromotive Vehicles Production
Mitsubishi Motors Corporation (MMC) has promised USD 666 million of further investment in Indonesia over the next three years as it tries to extend its manufacturing ...