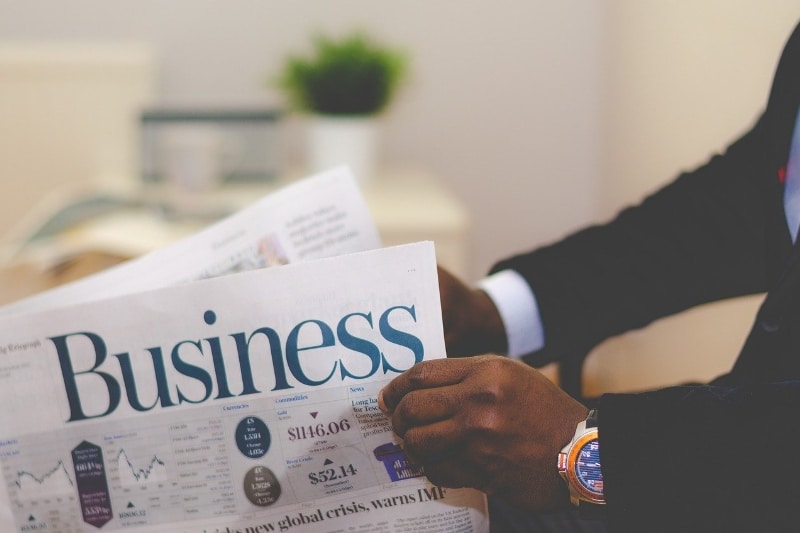 Business News
Business news to help you keep track of the latest developments and identify new opportunities across key sectors in Southeast Asia
Monthly Business News to Help You Understand the Market
Rayong Province Seeks Funds for Wastewater Treatment Projects to Cope with EEC
The Rayong Provincial Administration Organization, as one of three provinces where the Eastern Economic Corridor (EEC) is located, has requested new funds from the EEC Policy ...
New Thai JV to Focus on Telecom Services Via Low-Earth Orbit Satellites
Thaicom and CAT Telecom recently announced the creation of Nation Space and Technology Company Limited, a joint venture (JV) between the two companies. The JV will focus on ...
Investments in Thailand's Food Sector Increase Despite COVID-19 Outbreak
Since 2019 a total of 116 investment promotion applications for food processing and drinks manufacturing projects in Thailand have been registered, totaling USD 600 million ...
IEAT Seeks Support for Waste-To-Energy Scheme
The Industrial Estate Authority of Thailand (IEAT) is asking for help from energy officials in order to beef up the waste-to-energy policy with the purpose of better ...
Amendments to Civil and Commercial Code Improve Thai Business Climate
Thailand's Government, aiming to support business and to simplify the process of setting up and conducting business in the country, has approved in June 2020 new amendments ...
Potential Antibody Treatment for Yellow Fever Developed in Singapore
Researchers from Antimicrobial Resistance (AMR) collaborating with researchers from the Massachusetts Institute of Technology (MIT), and also with local institutions such as ...
Singapore Establishes Asian Institute of Digital Finance
The Asian Institute of Digital Finance (AIDF), a research institute that will develop deep capabilities to support the needs of digital financial services in Asia, will begin ...
UOL Group Developing Singapore's First Zero Waste Hotel
The UOL Group. one of Singapore's leading property development companies, will redevelop the Pan Pacific Orchard hotel into a biophilic and zero-waste 347 room hotel. This ...
UOB and Getz Partner to Lower Costs and Increase Online Presence for F&B
United Overseas Bank (UOB) and Getz, an end-to-end food and beverage (F&B) digital solution provider, announced a collaboration in order to help F&B businesses set up ...
ST Engineering and IAI Partner to Sell Advanced Naval Missile Systems
Singapore Technologies Engineering (ST Engineering), through its land system division, announced the signing of a partnership with state-owned Israel Aerospace Industries ...
RTS Project Officially Launch with Malaysian and Singaporean Prime Ministers Present
An official ceremony marked the restart of work on the Rapid Transit System (RTS) Link, which will transport passengers between Johor and Singapore and was attended by both ...
Nine Companies Receive Funding to Boost Singapore's Cyber Defense
The Cyber Security Agency of Singapore (CSA) selected 9 companies, namely Singapore based Group IB, Secure IC, Acronis, Amaris.AI, Scantist, SecureAge and InsiderSecurity as ...
ENGIE, Senoko Energy and Electrify Launch First P2P Energy Trading Platform in Singapore
A collaboration between Senoko Energy, Electrify and Engie Factory, the venture arm of French multinational electric utility company, ENGIE, has brought to life the first ...
Bosch Launches Training Program to Help Manufacturing Industry Prepare for Future
German giant Bosch, through its Bosch Rexroth Training Centre (BRRTC), has launched its first Industry 4.0 program in Singapore, aiming to train about 1,500 technicians and ...
Telemedicine Act Filed at House of Representatives
A bill that will develop and expand telemedicine and electronic health (eHealth) in the Philippines has been filed at the House of Representatives. The Philippine E-Health ...
Philippines' Transportation Sector Seeks to Go Cashless
PayMaya, the Philippines' only end to end digital payment solutions provider, aims to fully digitalize the entire transportation chain with the support of the Department of ...
Philippine Government Set to Implement Another Round of Economic Stimulus Package
The Philippine government is getting ready to rollout its second phase of stimulus package as the Bayanihan 2 is only awaiting the signature of President Rodrigo Duterte for ...
Philippine Armed Forces Allocates USD 2.6 Million for FA-50PH Aircraft Spares
The Armed Forces of the Philippines (AFP) allocated PHP 126 million (USD 2.6 million) to acquire spare parts for the maintenance of Philippine Air Force (PAF) South ...