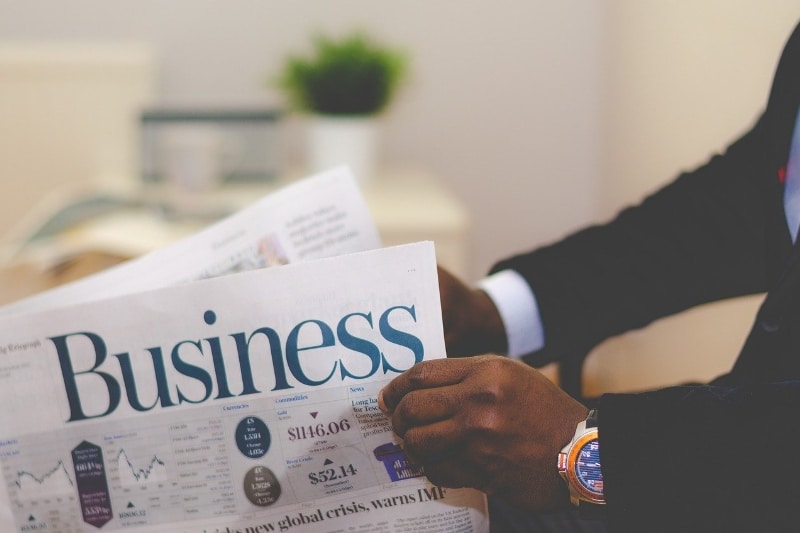 Business News
Business news to help you keep track of the latest developments and identify new opportunities across key sectors in Southeast Asia
Monthly Business News to Help You Understand the Market
Philippines Focusing on Independent Medical Manufacturing in Response to COVID-19
As worldwide supplies of Medical items needed to beat COVID-19 has become scant, the Philippine government is helping local companies and scientists set up an "independent" ...
Philippine Military Considering Russian Helicopters for Purchase
A Philippines defense delegation consisting of representatives from the Department of National Defense (DND) and Armed Forces for the Philippines (AFP) visited Russia to ...
Holcim to Use More Waste as Fuel for Cement Production
Holcim Philippines, Inc plans to further increase its consumption of qualified and properly segregated and pre-processed waste as alternative fuels and raw materials to ...
First Offshore Wind Energy Projects to be Developed in the Philippines
A consortium of Filipino, Swiss and German Energy companies was given the green light by the Philippines' Department of Energy (DOE) to study and develop the country's first ...
DOST Philippines Funds Production of AI-Enabled Thermal Scanners
The Department of Science and Technology – Philippine Council for Industry, Energy, and Emerging Technology Research and Development (DOST-PCIEERD) has allotted PHP 561,000 ...
Construction of Big-ticket Infrastructure Projects to Resume Under Modified Quarantine
The Department of Public Works and Highways (DPWH) in the Philippines is preparing plans to "fast-track" the resumption of projects under its Infrastructure pipeline that had ...
US-based CommScope Appoints Fortesys as Local Distributor for Ruckus in Malaysia
US-based global network Infrastructure provider, CommScope Inc has appointed Fortesys Distribution Sdn Bhd as the authorized distributor in Malaysia for its Ruckus range of ...
Royal Pahang Durian Group to Open Largest Processing Facility in Malaysia
Royal Pahang Durian Group (RPD Group) has entered into a shareholders' agreement with Perbadanan Kemajuan Pertanian Negeri Pahang (PKPP), Pahang's state-owned agriculture ...
Nippon Express Sets up New Center in Malaysia to Meet Halal Logistics Needs
Nippon Express (Malaysia) Sdn Bhd, the local subsidiary of Nippon Express Co, Ltd, a Japanese global logistics company, has completed the construction of its new logistics ...
MOH Introduces Online Health Service Initiatives to Encourage Social Distancing
In April 2020, the Malaysian Ministry of Health (MOH) signed a Memorandum of Understanding with several online health services companies for its "Online Appointment" and ...
MDEC, KK Fund to Establish Virtual Investor-Matching Platform for Local Tech Startups
The Malaysia Digital Economy Corporation (MDEC) and Singapore-based KK Fund Pte Ltd have recently launched a virtual investor-matching initiative called 'Meet Your Match ...
Malaysian Government Agency Signs MoU with Taiwan's KC Express for 100 Electric Buses
The Malaysian Green Technology and Climate Change Center (MGCC) has signed a memorandum of understanding with Malaya Green Builder Energy Sdn Bhd (MGBE) and KC Express Co Ltd ...
Malaysia Receives Light Towed Artillery Systems from France-Based Nexter
In March 2020, the Malaysian Army received the first 6 out of 18 units of 105 mm LG1 Mk III Light Towed Guns, which were ordered from Advanced Defense Systems Sdn Bhd (ADS), ...
JOGMEC, JX, Petronas to Study Development of High CO2 Gas Fields in Malaysia
Japan Oil, Gas and Metals National Corporation (JOGMEC) has signed an agreement with JX Nippon Oil & Gas Exploration Sdn Bhd (JX), and Malaysian state-owned oil and gas ...
Australian Company to Supply Malaysia's Rex Industry with Sugar Substitute for Low Sugar Beverages
Biotech company Holista Biotech Sdn Bhd, a wholly-owned subsidiary of Australia-based Holista CollTech Ltd, has signed a five-year agreement with Rex Industry Berhad, one of ...
Singapore's Aice Group Sets up SEA's Largest Ice Cream Factory in Indonesia
Singapore's Aice Group has opened up a second ice cream factory at the Ngoro Industrial Park, located in Mojokerto, East Java, Indonesia. The 44,152 m2 facility is the ...
Shell to Double Capacity of Lubricant Plant in Indonesia
Shell Indonesia is doubling the capacity of its lubricants oil blending plant (LOBP) located in Marunda Centre, near Jakarta. The construction started on March 12 and is ...
Indonesian Bank Partners with Blockchain Tech Company for Indonesia-Europe Remittances
Everest, a blockchain-based decentralized digital payment Software-as-a-Service (SaaS) provider, has announced the conclusion of a partnership with BRI Remittance, a ...