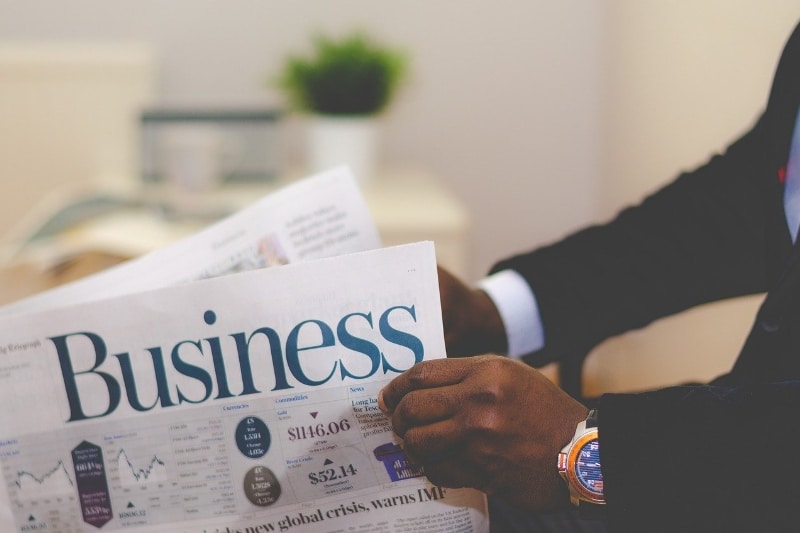 Business News
Business news to help you keep track of the latest developments and identify new opportunities across key sectors in Southeast Asia
Monthly Business News to Help You Understand the Market
Thailand Launches its First Virtual Healthcare Center
Thai hospital Meta Med is collaborating with Synphaet Hospital and Metaverse Thailand to launch a new alternative center for medicine, the first of its kind in Thailand. The ...
Thailand Greenlights its First International Air Show
The Thai government has just approved plans for Thailand's first international air show, which will be held in 2027 at the U-Tapao International Airport in Rayong, located in ...
Thai Utility Launches Tender for Project Combining Hydro, Floating PV and Storage
Thailand's state-owned utility Electricity Generating Authority of Thailand (EGAT) has recently issued a tender for the construction of a hybrid power combining hydro, ...
N²RTU Offers Personalized Nutrition Approach to Growing Obesity Issues in Malaysia
The Nutrigenetics and Nutrigenomics Research and Training Unit (N²RTU) has been launched in Malaysia, specializing in knowledge and technology transfer in the field of ...
More Green Energy, Zero Carbon Investments into Malaysia
The Malaysian government is working on a framework to meet its 2050 net-zero emissions goal which includes exploring a voluntary carbon market, carbon pricing mechanisms such ...
Pertamina Indonesia to Increase Oil and Gas Output by 17%
Indonesian energy company PT Pertamina Hulu Energi plans to increase its oil and gas output in 2022 by 17%, reaching 1.04 million barrels of oil equivalent per day, including ...
PEZA Registers Biggest Economic Zone in the Philippines in Quezon Province
The Philippine Economic Zone Authority (PEZA) said that it has approved the registration for the PHP 125-billion (USD 2 .4 billion) Quezon Techno-Industrial Special Economic ...
Philippine Government Shores Up Aquaculture Industry
Amidst concerns about food security, particularly fish, the government through the Department of Agriculture's Bureau of Fish and Aquatic Resources (BFAR), has bolstered the ...
Philippines Targets to Complete More Infra Projects in Zamboanga Peninsula
The Philippines ' Department of Public Works and Highways (DPWH) is targeting to complete more than 400 infrastructure projects in the Zamboanga Peninsula (Region IX) that ...
Philippines to Pursue Nuclear Energy; SMR Deployment Possible by 2027-2028
The Philippines and the United States signed a Memorandum of Understanding on Strategic Civil Nuclear Cooperation (NCMOU) in March 2022 in Washington D.C. to further deepen ...
Qatar's Dairy Giant Baladna to Set Up Manufacturing Facility in the Philippines
The Department of Agriculture (DA) through the National Dairy Authority (NDA) and the Department of Trade and Industry (DTI) have partnered with Baladna Qatar Public ...
Singapore Hospital Commits To Achieving Net-Zero Carbon Emissions by 2050
Khoo Tech Puat Hospital (KTPH) is the only hospital in Singapore to have pledged to heal the earth. They are one of the four hospitals in Southeast Asia to commit under a ...
Singapore's GPD grew by 7.6% in 2021
The Ministry of Trade and Industry (MTI) announced that Singapore's economic growth in 2021 came in at 7.6%, up from the previous estimate of 7.2%. This growth figure was ...
Tenaga Nasional Drives Development in EV and Broadband Infrastructure
Tenaga Nasional Berhad (TNB), Malaysia's largest utility provider, has been accelerating the national progress in electric vehicle (EV) and Broadband Infrastructure through ...
Thai Seafood Giant Targets the Sustainable and Plant-based Segment in Partnership with US Specialists
Thailand-based company Thai Union, one of the world's largest seafood companies, announced its goal to become a leader for plant-based seafood, exploring emerging areas ...
Memorandum of Understanding to Decarbonize Indonesia
Mitsubishi Heavy Industries, Ltd. (MHI) has signed a memorandum of understanding (MOU) with Indonesia's Institut Teknologi Bandung (ITB) for the purpose of conducting joint ...
Manufacturing Sector Continues to Thrive in Vietnam
Vietnam has been recently recognized as "the world's new production base" as the country continues recording optimistic export turnover and huge FDI inflows. In a report ...
SIA Engineering Opens SGD 9 million Aircraft Engine Maintenance Facility To Service Next-Gen Plane Engines
SIA Engineering has opened an SGD 9 million (USD 6.6 million) aircraft engine services (AES) facility in Singapore to provide basic maintenance services for French company ...