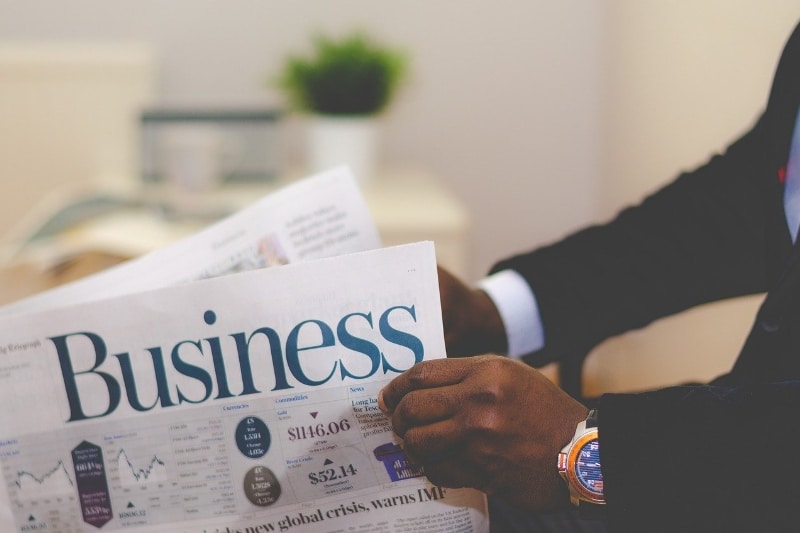 Business News
Business news to help you keep track of the latest developments and identify new opportunities across key sectors in Southeast Asia
Monthly Business News to Help You Understand the Market
PLDT Invests USD 75 Million to Boost Intra-Asia Connectivity
The Philippines' largest fully integrated telco PLDT will continue to expand its international cable network as the initial phase of cable construction of the Asia Direct ...
Indonesian Ice Cream Maker Builds its Biggest Plant in the Philippines
Indonesia's ice cream manufacturer Aice Brands is building a 49,070 sqm ice cream plant in the Philippines - its largest and most advanced within Southeast Asia. Targeted ...
Global Coffee Chain Brands Expanding in Malaysia
Leading coffee chain brands like Starbucks Coffee, Coffee Bean & Tea Leaf, and Kenangan Coffee will be expanding in Malaysia by 2023 due to a flurry of investments from ...
Medtech Allm Inc. of Japan Set Up Base in Southeast Asia
Greater Kuala Lumpur will serve as the Southeast Asia hub for Allm Inc, a provider of digital healthcare services with headquarters in Japan. Using its Join telemedicine ...
Shell Appoints MHB To Provide Solar-Powered Platform for Gas Project
Sarawak Shell Bhd has appointed Malaysia Marine and Heavy Engineering Holdings Bhd (MHB) as a provider of engineering, procurement and construction (EPC) services relating to ...
Japan's Shimano Components Buys Paragon Globe Factory in Johor
Shimano Components, a Japanese leading manufacturer of bicycle components and fishing equipment, will expand its production in Malaysia through the purchase of new factory in ...
DHL Express Expands Johor Gateway Facility for Regional Demand
Global express service provider, DHL Express, has opened its expanded Johor Gateway facility in the Senai Airport City industrial park. The facility, which is more than twice ...
Etana Launches Biopharmaceutical Manufacturing in Indonesia
Etana Biotechnologies established its biopharmaceutical manufacturing facility in Jakarta. Etana is involved in developing a variety of innovative therapeutics, like ...
Salvatore Ferragamo Launches in Indonesia
Valiram, a Malaysian retail business, has launched Indonesia's first Salvatore Ferragamo store. The store, located in Plaza Indonesia, is part of Valiram's expanding ...
Poland Targets Indonesia's Railway Sector
Poland is eyeing Indonesia's railway sector, according to its diplomats and business officials. The Indonesian Railway Society (Maska) traveled to Poland last month for a ...
Nokia and Moratelindo Improve Optical Transmission Network in Indonesia
Nokia and Moratelindo have deployed their optical transport solution to boost the network capacity to 3 terabytes (tb) in Jakarta and, 2 tb in Java Island, scaling the ...
UK´s HydroWing Explores Indonesia's Tidal Energy Potential
HydroWing, a UK-based tidal energy developer, has inked an agreement with Indonesia Power, a state-owned firm, to build tidal energy projects in Indonesia. The cooperation ...
Irish-American Digital Payments Firm Stripe Enters Thailand
Irish-American financial services and software as a service (SaaS) company Stripe announced that it is now available in Thailand, where its financial infrastructure platform ...
Amazon Web Services to Launch an Infrastructure Region in Thailand
Amazon Web Services (AWS), an Amazon.com, Inc. company, recently announced plans to open an infrastructure Region in Thailand. The new AWS Asia Pacific (Bangkok) Region will ...
Cargill Expands Ready to Cook Chicken Production in Thailand
The Thai subsidiary of the American agricultural and food ingredient producer Cargill recently announced that it is investing in its ready-to-cook products with the aim of ...
Thailand Developing Radar System Against Unauthorized Drones
The Bangkok Post recently revealed that a research team from Thailand is currently working on the development of a radar system capable of detecting unauthorized drones flown ...
Thailand and the EU Finalize Partnership and Cooperation Agreement
In September 2022, the European Union (EU) and Thailand finalized the text of the EU-Thailand Partnership and Cooperation Agreement (PCA). The PCA will enhance the ...
Thailand to Launch Two Giant 2.65 GW Natural Gas Combined Power Plants
Mitsubishi Power, a power solutions brand of Mitsubishi Heavy Industries (MHI), has commenced operation of the fourth and final M701JAC unit at an ultra-large-scale natural ...