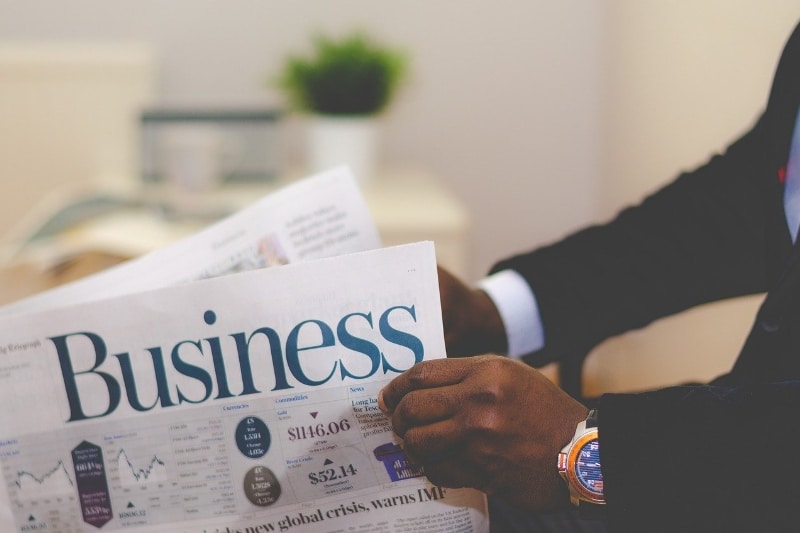 Business News
Business news to help you keep track of the latest developments and identify new opportunities across key sectors in South East Asia
Monthly Business News to Help You Understand the Market
Thai Board of Investment Seeks to Develop Opportunities for Subcontractors
The Thai Board of Investment (BOI) is working to develop the subcontracting sector to serve targeted industries such as aerospace, medical devices, electric vehicles, smart ...
Thai Banks Set to Kickstart Cross-Border Payments in South East Asian Region
Thailand is set to kick off cross-border payments in the South East Asian region, in line with its e-payment roadmap for 2020. The roadmap aims to boost digital transactions ...
Telemedicine Robots Being Deployed in Thailand to Help Treat Infectious Diseases
Chulalongkorn University handed over three telemedicine robots for deployment at the Bamrasnaradura Infectious Diseases Institute, Rajavithi Hospital and Central Chest Disease
Raft of Investment Promotion Measures Approved in Thailand
In February 2020, the Thai Board of Investment (BOI) approved a wide range of measures to accelerate investment and support all key sectors of the economy, from large-scale ...
Euro 4 Emission Standards Coming into Effect for Motorbikes in Thailand
The Thai government has introduced a new policy which will require all new motorbikes sold in Thailand from 29 March 2020 to meet Euro 4 emission standards. A draft version of
Electricity Generating Authority of Thailand Testing Peer-To-Peer Power Trading
The Electricity Generating Authority of Thailand (EGAT) has recently initiated a test of peer-to-peer power trade from solar rooftops, planning to enter the prosumer trade in ...
Singapore to Redevelop Sungei Kadut Industrial Estate
On 6 February 2020, Singapore's Minister for Trade and Industry, Mr Chan Chun Sing, talked about rejuvenating one of Singapore's oldest industrial estates, Sungei Kadut at the
Singapore Scientists Develop New COVID-19 Test Kit
Singapore's leading public sector research organization, the Agency for Science, Technology and Research (A*STAR) and Tan Tock Seng Hospital have developed a diagnostic test ...
Singapore Passes Bill to Regulate Transboundary Movement of Plastic Waste
In February 2020, the Singapore parliament passed the Hazardous Waste (Control of Export, Import And Transit) Amendment Bill to comply with amendments to the Basel Convention ...
Singapore Partnering with International Chamber of Commerce for Digitization of International Trade
Alongside the annual World Economic Forum Annual Meeting in Davos in January 2020, the International Chamber of Commerce (ICC) joined the Singapore government and a growing ...
Singapore Aims for All Vehicles to Run on Cleaner Energy by 2040
In the 2020 budget, the Singapore government laid out a vision is to phase out ICE (internal combustion engine) vehicles and have all vehicles run on cleaner energy by 2040. ...
Sembcorp to Build One of World's Largest Single Floating PV Systems in Singapore
Singapore-headquartered energy, marine and urban development group, Sembcorp Industries (Sembcorp) announced on 10 February 2020 that its wholly-owned subsidiary Sembcorp ...
New Singapore Hub to Standardize Digital Solutions Across Collins Aerospace's MRO Network
Collins Aerospace Systems opened a 10,000 square foot Innovation Hub in Singapore on 11 February 2020. The Hub will standardize advanced digital technology solutions across ...
Aerospace Companies to Invest SGD 500 Million in Singapore Over 5 Years
At the Singapore Airshow 2020, aerospace companies committed SGD 500 million (USD 360 million) of new investments in Singapore over the next five years. JTC, the government ...
Relief Measures for Retailers and Other Corporates in Singapore Affected by COVID-19
The three leading Singapore Banks, DBS, Overseas Commercial Bank of China (OCBC) and United Overseas Bank (UOB) have announced relief measures for corporate small and medium ...
Price Cap to be Implemented on Certain Drugs in the Philippines
Maximum Retail Prices (MRP) and Maximum Wholesale Prices (MWP) of more than 130 types of drugs will eventually be regulated as a result of Executive Order 104 or "Improving ...
Philippines Welcomes Pioneering Fully-Automated Cold Storage Facility
Filipino-owned ORCA Cold Chain Solutions has inaugurated the first-ever fully-automated cold storage facility in the Philippines located in Bagumbayan, Taguig City. Apart from
Philippines Orders 12 Cargo Helicopters from Russia
President Rodrigo Duterte confirmed that the Philippines had placed an order of 12 cargo helicopters from Russia during an interview with a Russian television network. The ...