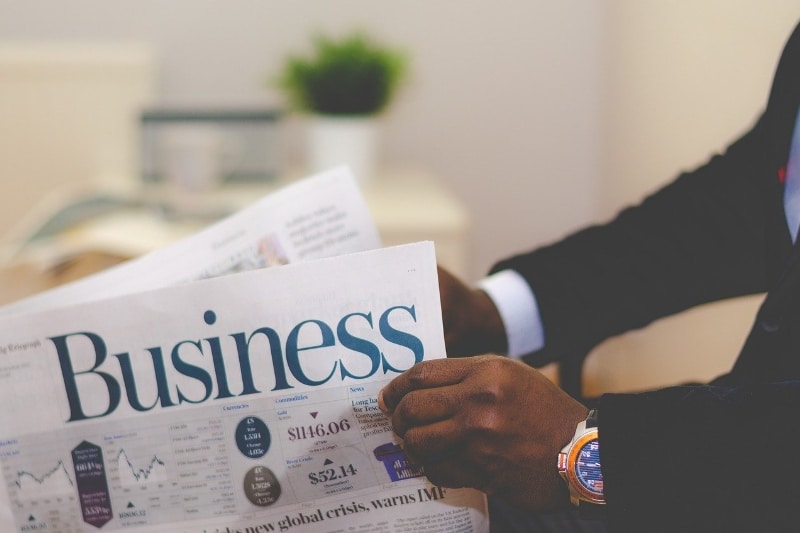 Business News
Business news to help you keep track of the latest developments and identify new opportunities across key sectors in Southeast Asia
Monthly Business News to Help You Understand the Market
Indonesia Preparing Cross Border E-Commerce Regulation
The Indonesian government is preparing a cross border e-commerce regulation with the aim of controlling the flow of imported goods in the market. Currently, the government is ...
Indonesia Exploring Waste-To-Energy Plants to Address Waste Issue
The Indonesian government is looking to build waste-to-Energy plants in four cities - Jakarta, Surabaya, Bekasi and Solo - this year as an effort to solve the country's ...
DKSH Partners with Tokopedia for Consumer Goods Distribution in Indonesia
DKSH Business Unit Consumer Goods, through its Indonesian partner Wicaksana, has partnered with e-commerce giant, Tokopedia, to distribute consumer goods on the ...
Agreement Signed for Medical Blockchain Project in Batam, Indonesia
Batam Development Authority (BP Batam), BP Batam Hospital and healthcare blockchain company, dClinic signed an agreement on 26 July 2019 creating BMB (Batam Medical ...
Vinpearl Air: New Player in Vietnam Aviation Market
Vinpearl Air JSC, whose former name is VinAsia Trade Development and Services JSC, has been granted a business license by the Hanoi Department of Planning and Investment, ...
Vietnam's Exports Rise by 7.2% Y-O-Y During 1H2019
According to the General Department of Customs of Vietnam, for the first six months of 2019 Vietnam has a trade surplus of USD 1.59 billion. Exports during this period ...
More Electronics Firms Eye Vietnam for New Manufacturing Facilities
A subsidiary of the Foxconn Technology Group, the world's largest electronics contract manufacturer, is studying the feasibility of building a TV screen assembly plant in the ...
Japanese Investment in Vietnam's Infrastructure Surges
Since the launch of Japanese Partnership for Quality Infrastructure Initiative, total investment from Japan in Vietnam's Infrastructure including completed and pending ...
HPV Vaccination Program to be Rolled Out in Vietnam
On 24 July in Hanoi, the Ministry of Health, the United Nations Population Fund (UNFPA) and the US-based pharmaceutical company Merck Sharp & Dohme (MSD) signed an agreement ...
Ho Chi Minh City Collaborates with UK for Smart Ticket System
On July 17, Ian Gibbons, Consul General of the UK in Ho Chi Minh City (HCMC) and Le Hoa Binh, director of the municipal Department of Construction for HCMC signed a ...
Central Group to Spend USD 30 Million on Vietnam Supermarket Business
Central Group, the Thai retail giant is directing efforts to expand its supermarket chain Big C in Vietnam. The Central Group has made plans to build new shopping malls and ...
Battery-Powered Public Transport Vehicles Introduced in Hoi An
The city of Hoi An in Vietnam has introduced 30 battery-powered cars as part of the city authority's efforts to go green. These cars are being used to carry local residents ...
168MWp Solar Farm in Vietnam Completed by Singapore-Based Sunseap
Sunseap, the leading Singaporean clean-Energy service provider has competed its solar farm project in Vietnam ahead of schedule. Located on the south-central coast of ...
Thailand Sets Out Defense Industrial Investment Plans
The government of Thailand has set out plans to establish 'special economic zones' aimed at facilitating the industrial development of the defense sector of the country. The ...
Thailand Plans Trans-ASEAN Bullet Train Linking China, Laos and Singapore
The government of Thailand has laid out a plan to build a rail network linking the country to its neighbors. Thailand has already begun the construction of some routes and ...
Thailand Introduces New Mosquito Killing Device Amidst Dengue Problem
Thailand is currently facing its worst dengue outbreak in half a decade. According to of the Thai Department of Disease Control (DDC), in just the first half of this year ...
Thailand Aims to Become Electricity Hub of ASEAN
The Thai Energy Ministry has announced that the country plans to develop its power transmission lines to become the electricity hub of the region. In this context, Thailand ...
Thai Renewable Energy Producer Unveils Electric Car
Thai renewable Energy producer, Energy Absolute, has created an electric vehicle (EV) subsidiary, Mine Mobility, which launched its first passenger electric car in June 2019. ...