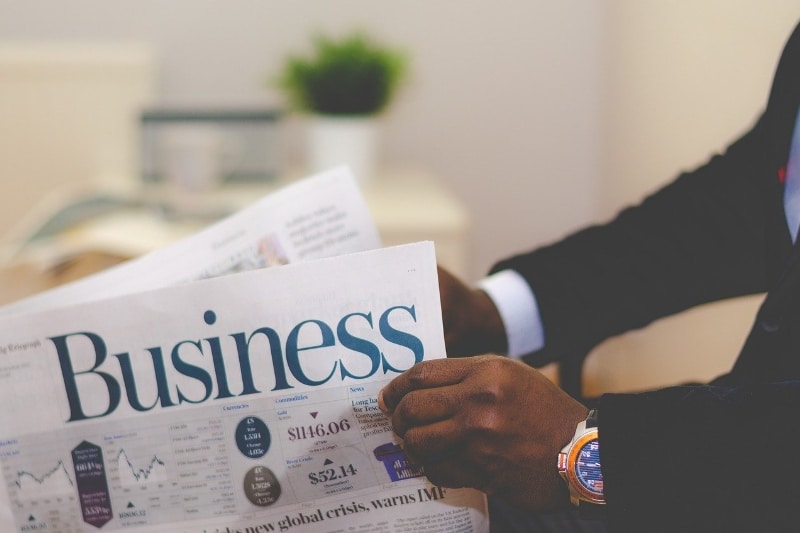 Business News
Business news to help you keep track of the latest developments and identify new opportunities across key sectors in Southeast Asia
Monthly Business News to Help You Understand the Market
Central Retail Group Plans to Increase its Vietnam Footprint
Thai retail conglomerate, Central Group plans to expand its presence in Vietnam through its Central Retail subsidiary, aiming to cover around 90% of Vietnam's provinces in ...
AstraZeneca Partners with Vietnamese Firm for Pharmaceutical Products Distribution
Pharmaceutical giant AstraZeneca, through its Vietnam subsidiary, signed an agreement with the National Phytopharma Joint-Stock Company No 2 (Phytopharma) allowing the latter ...
Plastics Manufacturer in Vietnam to Set Up Recycling Factory with Funding from HSBC
HSBC Vietnam is extending a loan of USD 60 million to Duy Tan Plastics Corporation (Duy Tan), which will help the company develop the first stage of its plastics recycling ...
Registration Fee Reduction Boosts Car Sales in Vietnam
The Vietnamese government decided to cut registration fees for locally manufactured and assembled cars by 50% until the end of this year acting on a proposal by the Ministry ...
Vietnamese Bank Partners with Temenos for Digital Wealth Management
Military Commercial Joint Stock Bank (MB) has chosen Temenos Infinity Wealth to deliver digital wealth management services to its private banking customers. MB, one of the ...
US-Vietnamese Company to Build USD 6.2 Billion Power Plant in Hue
Chan May LNG JSC, which has American and Vietnamese investors, will develop and operate a power plant in Hue, with a generation capacity of 4,000 MW. It will consist of a ...
New Landing Ship Tank Launched for Vietnam Navy
Song Thu Corporation, a shipbuilder in Danang has launched the third 57 m roll-on/roll-off landing ship tank which was ordered by the People's Army of Vietnam (PAVN) Navy. ...
EVFTA to Create New Opportunities for Vietnam's Logistics Service Industry
The Europe-Vietnam Free Trade Agreement (EVFTA) will generate new opportunities for Vietnam and the logistics service industry is preparing infrastructure and techniques to ...
American PPE Distributor Opens Office in Thailand for Sourcing Gloves
Frozen Wheels, a US-based distributor of food and personal protective equipment (PPE), announced the opening of an office in Thailand for sourcing powder-free nitrile ...
Thailand to Build Eight New Motorways to Facilitate Regional Transportation and Trade
In June 2020, Thailand's Transport Ministry announced a master plan to construct eight new motorways, with a combined length of 4,930 kilometers, that will run parallel with ...
Thai Government Sets Target to Develop 100 Smart Cities
In July 2020, the Digital Economy Promotion Agency (DEPA) of Thailand has announced an objective to transform 100 cities across the country into smart cities in two years, ...
Thai-German Partnership for More Sustainable Rice Farming
Farmers in central Thailand have been adopting a new farming method under a pilot "sustainable rice platform" sponsored by GIZ (Deutsche Gesellschaft für Internationale ...
Japanese Confectionery Company to Start Local Production in Thailand
Goyo Food Industry Co, a Japanese frozen confectionery maker, has decided to start producing frozen cakes in Thailand, in partnership with a domestic manufacturer, to ...
Car Makers Investing in Electric Vehicle Production in Thailand
The Thailand Board of Investment (BOI) announced at the end of June 2020 that it has approved 24 projects by car makers to produce electric vehicles of all types in Thailand, ...
Thailand to Enhance Promotional Privileges to Attract Foreign Investors
In order to address the effect of the pandemic on international investment in Thailand, the Eastern Economic Corridor (EEC) Office announced that it will rework and increase ...
Thailand to Develop Smart Airports Using 5G Technology
The National Broadcasting and Telecommunications Commission (NBTC) and the Department of Airports (DoA) in Thailand have signed a "5G Smart Airport" memorandum of ...
Thailand's First Large-Scale Floating Solar Plant Connected to Grid
In June 2020, it was announced that the first large scale floating solar power facility in Thailand, with a capacity of 12.5 MW, had started supplying power to the national ...
Singapore Government Boosts ICT Spending to USD 2.52 Billion for FY2020
The Singaporean government plans to increase the total projected value of its ITC contacts for fiscal year 2020 to USD 2.52 Billion, representing a 30% increase from 2019. ...