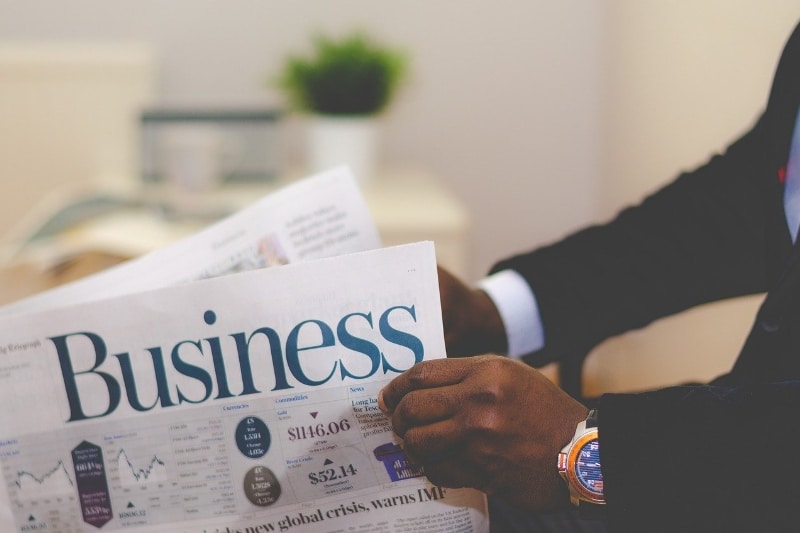 Business News
Business news to help you keep track of the latest developments and identify new opportunities across key sectors in South East Asia
Monthly Business News to Help You Understand the Market
Sanmina Corporation Expanded its Facility in Thailand
Sanmina Corporation, an American electronics Manufacturing services provider and Fortune 500 company, recently announced the expansion of its facility in Thailand. The site ...
Japanese Discount Retail Chain Launches Second Store in Thailand
Despite the impact of the COVID-19 outbreak on the retail sector, Japanese discount chain store Don Don Donki has expanded its retail network by opening a second outlet in ...
AIA, True Digital Group, Samitivej Launch Free COVID-19 Teleconsultation Service
In early April 2020, insurer AIA Thailand in collaboration with True Digital Group, a subsidiary of  leading telecommunications firm, True Corporation and hospital operator ...
Singapore's Quantum Engineering Programme Strengthened by Partnership Between NUS and IBM
Tech titan IBM and the National University of Singapore (NUS) have announced a three-year collaboration in quantum computing research and training. This partnership is the ...
Singapore Startup Doctor Anywhere Raises USD 38m for Regional Expansion
Doctor Anywhere, a telehealth company founded in Singapore in 2015, recently raised USD 27 million in a series B round to drive its international expansion plans. With this ...
Singapore Concludes Negotiations for Digital Economy Agreement with Australia
Singapore and Australia have concluded negotiations for a Singapore-Australia Digital Economy Agreement (DEA). The DEA will create a framework for deeper cooperation in the ...
Sembcorp Design and Construction to Build Biosolids Treatment Facility for Tuas Water Reclamation Plant
Singapore's National Water Agency PUB has awarded Sembcorp Design and Construction (SDC) the contract to build the biosolids treatment facility for the Tuas Water Reclamation ...
Open Source Tech-Based Urban-Planning Solution Being Developed in Singapore
ST Engineering recently announced its collaboration with Singapore's Urban Redevelopment Authority (URA) to work on an Urban Planning Solution that supports global ...
LYS Energy Group Receives USD 14 Million Green Loan from UOB
LYS Energy Group (LYS), a Singaporean solar independent power producer (IPP), has received a USD 14 million loan from United Overseas Bank (UOB). The credit is issued under ...
Hyundai Motor to Open Mobility Global Innovation Center in Singapore
In March 2020, Hyundai Motor Company announced plans to establish a Hyundai Mobility Global Innovation Center in Singapore (HMGIC), with support from the Singapore Economic ...
Enterprise Singapore Announces Support Package to Help SME Retailers Sell Online
Enterprise Singapore (ESG), the government agency which supports enterprise development, has launched a support package to help SME retailers, who have little or no e-commerce
BEUMER Group to Upgrade Changi Airport's Baggage Handling System
The German BEUMER Group, a global leader in the design and manufacture of intralogistics systems, has been awarded a contract to upgrade the Baggage Handling System (BHS) at ...
Various Telemedicine Facilities Launched to Control COVID-19 Infections
In early April 2020, the Department of Health (DOH) and the National Privacy Commission (NPC) in the Philippines developed a framework for telemedicine services in a bid to ...
Ride Hailing Platforms Launching Grocery Delivery Service in the Philippines
Grab, the leading ride-hailing platform in South East Asia which also offers food delivery and digital payment services, officially launched its on-demand grocery delivery ...
Philippines Providing Incentives for Importers and Manufacturers Amid Covid-19 Outbreak
The Philippine government has passed Republic Act No. 11469 or the Bayanihan to Heal As One Act, in order to facilitate the flow of essential goods as the country is put into ...
Philippines Focusing on Independent Medical Manufacturing in Response to COVID-19
As worldwide supplies of Medical items needed to beat COVID-19 has become scant, the Philippine government is helping local companies and scientists set up an "independent" ...
Philippine Military Considering Russian Helicopters for Purchase
A Philippines defense delegation consisting of representatives from the Department of National Defense (DND) and Armed Forces for the Philippines (AFP) visited Russia to ...
Holcim to Use More Waste as Fuel for Cement Production
Holcim Philippines, Inc plans to further increase its consumption of qualified and properly segregated and pre-processed waste as alternative fuels and raw materials to manage