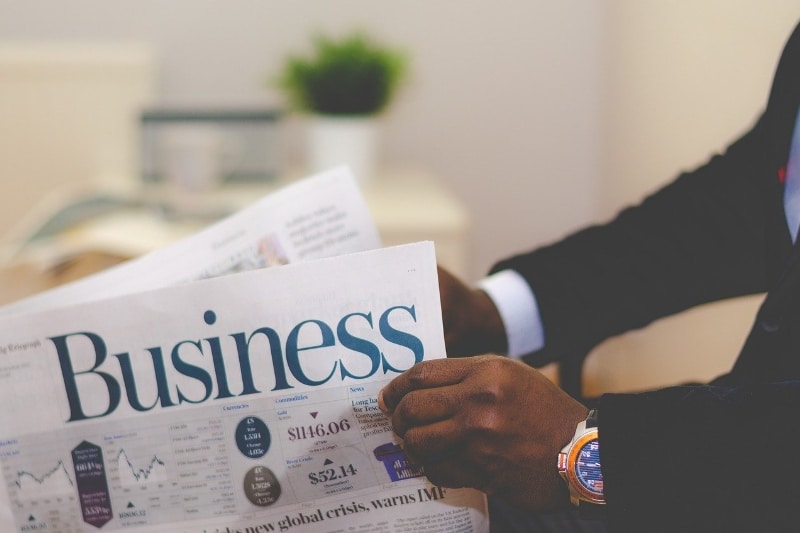 Business News
Business news to help you keep track of the latest developments and identify new opportunities across key sectors in Southeast Asia
Monthly Business News to Help You Understand the Market
INPEX Joins the Rajabasa Geothermal Project in Indonesia
Japanese oil and gas company Inpex has joined the Rajabasa Geothermal Project in Indonesia through INPEX GEOTHERMAL, LTD., a subsidiary established for the purpose of ...
Malaysia, Singapore Sign Framework on Cooperation in the Digital Economy
The Malaysia-Singapore Framework on Cooperation in Digital Economy is an important effort to further advance the cooperation between the two countries in the digital and ...
Singapore's Construction Demand to Remain Strong In 2023
The Building and Construction Authority (BCA) has projected the total construction demand in Singapore for the year 2023 to be between USD 27 billion and USD 32 billion. This ...
Mambu Enables Tyme Group to Boost Digital Banking in the Philippines
Newly launched Filipino bank GoTyme Bank has partnered with global cloud banking platform Mambu to deliver an innovative digital banking solution that is aiming to improve ...
Vinmec Times City Joins Cleveland Clinic's Partner Network
It was jointly announced by Cleveland Clinic and Vinmec Health System that Vinmec Times City International Hospital has joined the network of Cleveland Clinic ...
Thai Startup HD Brings the Sharing Economy Model to Healthcare Sector
Thai startup HD is making the headlines for applying the sharing economy model in Southeast Asia's healthcare sector. The startup offers a platform that helps three parties ...
IOH Completes Network Integration in Jabodetabek with Ericsson
Indosat Ooredoo Hutchison (IOH) has announced that it is on its way to completing a nationwide network integration using Multi Operator Core Network (MOCN) technology to ...
Japanese Firms Enter Durian Cultivation in Malaysia
PLS Plantations' 51%-owned unit PLS LESB has entered into an of agreement with Millennium Agriculture Technology Sdn Bhd (MAT) and its parent, MyFarm Inc Japan. The parties ...
Singapore Moves to Improve Air Traffic Management
Singapore is planning to implement a new air traffic management (ATM) system in the latter half of the decade to manage the projected increase in flights and reduce delays. ...
Demand for Pet Food Soaring in the Philippines
Demand for pet food in the Philippines is on the rise, according to the US Department of Agriculture (USDA). The FAS in Manila projected that the pet food industry in the ...
Apple Supplier BOE Technology Invests in Vietnam
BOE Technology Group, a Chinese display maker and a supplier to both Apple Inc and Samsung Electronics, intends to invest up to USD 400 million to develop two factories in ...
Thailand Inaugurates First Digital Free Trade Hub
Thailand has inaugurated its first digital free trade hub as part of a collaboration with Alibaba aimed at enhancing the logistics and e-commerce sectors. The hub is a free ...
EOTECH to Supply Holographic Weapon Sights to Indonesian Army
Known as the Tentara Nasional Indonesia (TNI), the Indonesian Military has selected American company EOTECH's Holographic Weapon Sight (HWS) and magnifier for use by the ...
PAAB allocates MYR 1 Billion for Water Piping System
Pengurusan Aset Air Bhd (PAAB) allocates approximately MYR 1 billion each year to maintain and upgrade water piping systems throughout Peninsular Malaysia, according to Abdul ...
Singapore Ideal for Startups and Venture Capital in Asia
Looking ahead at Singapore's economy for 2023, there is a reason for optimism in the tech startup scene, especially for early-stage, deep tech companies and investors. While ...
French Company Chooses Thailand for its Second Biobased Organic Acids Plant
AFYREN, a French greentech company that offers manufacturers bio-based, low-carbon ingredients produced using unique fermentation technology based on a completely circular ...
General Atlantic Invests in Indonesian Dairy Company
US private equity firm General Atlantic has invested USD 130 million in PT Cisarua Mountain Dairy Tbk, an Indonesian dairy and food products company. Cimory has been in ...
HCMC Seaport System Requires More Effective Mechanisms
The investment in the USD 6 billion international transshipment port in Ho Chi Minh City (HCMC) is said to be confirmed while waiting for the Ministry of Planning and ...