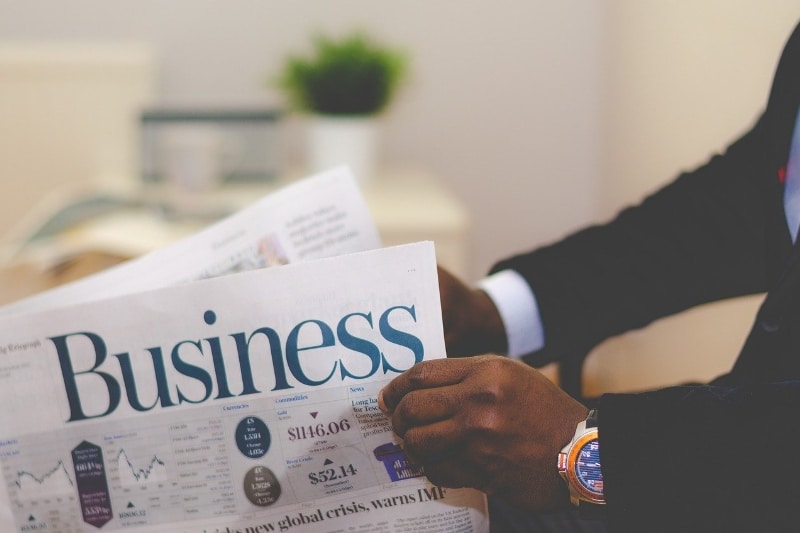 Business News
Business news to help you keep track of the latest developments and identify new opportunities across key sectors in Southeast Asia
Monthly Business News to Help You Understand the Market
Two Singaporean Firm Sign PPAs to Supply Solar Power to Corporates in Malaysia
In January 2020, two Singaporean solar companies namely Cleantech Solar and Blueleaf Energy signed long-term power purchase agreements (PPA) with Ambu Sdn Bhd and Robert ...
Telcos Collaborating for 5G Use Case Demonstration Projects Across Malaysia
In line with Malaysia's current goal to implement 5G Infrastructure nationwide by 2023, various local telecommunication (telco) providers are undertaking 5G demonstration ...
Nextgreen Extends MoU with Japanese Firms to Explore Green Technology
Nextgreen Global Bhd, one of the leading printing companies in Malaysia has decided to extend a Memorandum of Understanding (MoU) initially signed in November 2018 with ...
Malaysia's Yong Tai to Build An International Cruise Terminal in Melaka State
Yong Tai Bhd, one of Malaysia's largest tourism-related property developers has received approval from the Melaka state government to develop an international cruise terminal ...
Malaysia's VentureTECH Increases Investment in Tissue Engineering Medical Products Company
VentureTECH, a Malaysia-based investment company that is a subsidiary of the Malaysian Industry-Government Group for High Technology (MIGHT) has announced plans to expand its ...
Malaysia's Largest Home Retailer Mr DIY to Open 100 More Stores Nationwide
Malaysia's largest home improvement products retailer, Mr DIY Group Berhad is targeting to open at least 100 additional stores in Malaysia in 2020. Currently, the company has ...
Malaysia's Halal Agency Partners with Acrosx Japan Inc to Boost Exports
In February 2020, Malaysia's halal promotion agency, Halal Development Corporation (HDC) signed a memorandum of understanding (MoU) with Acrosx Japan Inc to boost the exports ...
Malaysian Air Force Considering Options for Aircraft, Drones and Missiles
The Royal Malaysian Air Force (RMAF) is planning to procure a number of major assets including four maritime patrol aircraft (MPA), six medium-altitude long-endurance (MALE) ...
Plastic Waste Treatment Sites to be Built in West Java
The West Java administration is going to build struct waste treatment sites that turn plastic into diesel fuels and raw plastic materials. The project is supported by Plastic ...
Partnership to Open Hydroponic Vegetable Farm in Indonesia
Japanese's contractor, Obayashi, and Singaporean investment firm, Gallant Venture, have teamed up to open a hydroponic vegetable factory in northern Indonesia. The factory ...
Indonesian Government Plans to Cut Corporate Tax Rate
The Indonesian government is to create an omnibus law that would help to improve Indonesia's attractiveness to investors. The President has asked lawmakers to complete ...
Indonesian B2B FMCG Marketplace Obtains Seed Funding
Gudangada, an online B2B FMCG (Fast Moving Consumer Goods) marketplace, has obtained seed funding in the double digit millions in a seed from Alpha JWC Ventures and Wavemaker ...
Indonesia to Purchase Patrol Boats for Coast Guard
Indonesia is planning to purchase bigger boats for its Maritime Security Agency (BAKAMLA). The boats would equip BAKAMLA with the capacity to expand their patrol reach and ...
Indonesia Seeks to Reduce Pharmaceutical Ingredient Imports
The Indonesian government has established a pharmaceutical holding company to supply feedstock for local pharmaceutical sector and reduce dependence on imports. The holding ...
Indonesia Looks to Pass Data Protection Law
The Indonesian government has submitted a bill to protect personal data to the parliament. It contains rules on data ownership, consumer rights and cross-border data ...
Indonesia and Hungary to Establish USD 500 Million Investment Fund
Indonesia and Hungary are going to establish a USD 500 million joint investment fund to finance Indonesian Infrastructure investments in transport and water management. Both ...
Abu Dhabi-Based Masdar Signs Agreement with PLN to Build Floating Solar Plant
PLN, the state electricity company of Indonesia, has signed a power purchase agreement with Masdar, a global leader in renewable Energy and sustainable urban development from ...
Vietnam to Develop 10-Year Seaport Master Plan
A master plan to develop Vietnamese seaports for the period 2021-2030 was recently approved by Deputy Prime Minister Trinh Dinh Dung. The two main goals of the plan are to ...