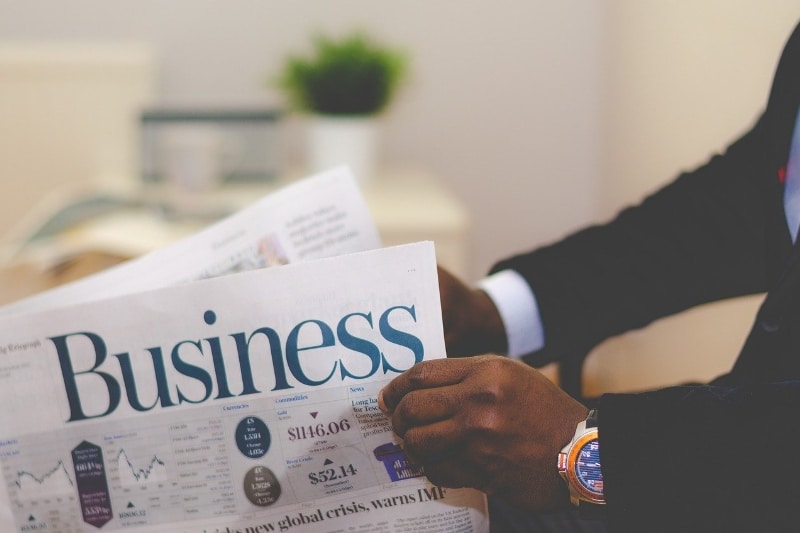 Business News
Business news to help you keep track of the latest developments and identify new opportunities across key sectors in Southeast Asia
Monthly Business News to Help You Understand the Market
Water Quality Improvement in Manila Bay in 2021, Rehab to Continue in 2022
The Philippines Department of Environment and Natural Resources (DENR) has reported significant gains in the water quality of Manila Bay in 2021 as it vows to carry on its ...
Lego Invests in a Billion Dollar Factory in Vietnam
In December 2021, the LEGO Group signed a Memorandum of Understanding with Vietnam Singapore Industrial Park Joint Venture Company Limited (VSIP) to build a new factory in ...
EVN Commences Electricity Transmission Line Project between Laos and Vietnam
The state-owned company Vietnam Electricity (EVN) and Power Project Management Board 1 have started the construction of a 220 kV transmission line between Nam Mo (Laos) and ...
Vietnam Promotes Digital Transformation at the Provincial Level
The northern province of Bac Giang aims to deploy a series of solutions to accelerate the implementation of digital transformation and develop the provincial digital economy. ...
South Korea's KT Corporation and Vietnam's National Cancer Center Collaborate on AI-based Medical Research
KT Corporation, a South Korean telecommunications company, signed an MOU with Vietnam's National Cancer Center in December 2021 to promote early cancer diagnostic technology ...
IFC Supports Vietnam in Turning the Waste Issues into Energy Solutions
In December 2021, the International Finance Corporation (IFC), a member of the World Bank Group, signed an agreement with T&J Green Energy Company Limited to provide a ...
Yeo's Invests USD 4.8 Million in High-Speed Combi Line to Boost Food and Beverage Production
Yeo Hiap Seng (Yeo's), Malaysia's leading food and beverage firm, has announced its investment of MYR 20 million (USD 4.8 million) in a high-speed combi production and ...
World's1st Carbon Neutral Bicycle Tire Production Facility in Thailand
In September 2021, Italian bicycle manufacturer Vittoria Group announced the construction of a new factory in Thailand. The USD 20 million investment will see the company's ...
Vietnam's Software Industry Thrives Amidst the Covid Pandemic
Although the Covid-19 pandemic severely affected many companies, it has created new opportunities for several industries in Vietnam, including software. In the first ...
Vietnam's Economy Predicted to Register Positive Growth
According to Vietnam Briefing, while Vietnam is still enduring the economic disruptions caused by the Covid-19 pandemic, it has enough pull factors to persuade investors to ...
Vietnam to Have the Largest Gene Decoding Center in Southeast Asia
In October 2021, Vietnam's National Innovation Center (NIC) signed an agreement with Genetica to build Southeast Asia's largest gene decoding center in Vietnam, which is ...
Vietnam to Have Nine New Railway Routes by 2030
Vietnam's Ministry of Transport has announced that the country aims to construct nine new rail routes, consisting of 2,362 kilometers, by 2030, as a plan to upgrade the ...
Vietnam Seeks Collaborations for Rainfall Collection and Purification Technology
The Institute of Strategy and Policy on Natural Resources and Environment (ISPONRE) is looking for international collaboration opportunities in the field of rainfall ...
Vietnam Expected to Ease Tariffs on US Pork
According to the Ministry of Agriculture and Rural Development, Vietnam is planning to reduce US pork tariffs in order to further alleviate trade tensions with the country's ...
USD 218 Million Projected to Upgrade Noi Bai Airport's International Terminal
According to the Airports Corporation of Vietnam (ACV), the upgrading of Terminal 2 (T2) at Noi Bai International Airport in the capital Hanoi would cost more than VND 4.98 ...
US Supports Energy Storage Project in Vietnam
A Vietnamese enterprise has been awarded USD 2.96 million by the US Consulate General in Ho Chi Minh City for the implementation of an advanced energy storage pilot project ...
UNO Technologies, Aetos Pharma Collaborate for Malaysia's Healthcare Tech Transformation
Singapore's rapidly growing Medical Technology (MedTech) firm, UNO Technologies, has just announced its expansion into Malaysia by teaming up with Aetos Pharma, a local ...
Uniqlo Invests in Both Offline and Online Channels in Singapore
In its twelfth year of operation, with 26 stores in Singapore and approximately 1,400 employees, Uniqlo now plans to open more brick-and-mortar stores in the country. Despite ...