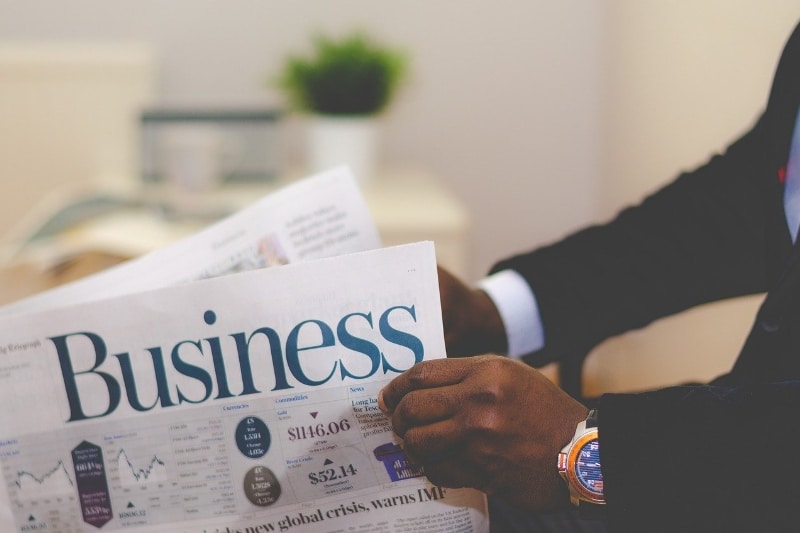 Business News
Business news to help you keep track of the latest developments and identify new opportunities across key sectors in South East Asia
Monthly Business News to Help You Understand the Market
Hyphens Pharma Subsidiary Obtains E-Pharmacy License for WellAway Pharmacy
Hyphens Pharma International, Singapore's leading specialty pharmaceutical and consumer healthcare group, announced in January 2021 that its subsidiary, Pan-Malayan ...
Bangkok Dusit Medical Services Joins Global Innovation Platform Plug and Play
Bangkok Dusit Medical Services Plc (BDMS), Thailand's largest private hospital operator, signed an agreement with Silicon Valley-based innovation platform Plug and Play Tech ...
Thailand to Develop Green Energy Technologies at the New EGCO Rayong Industrial Estate
Electricity Generating Plc (EGCO), a subsidiary of the state-run Electricity Generating Authority of Thailand, recently signed an agreement with the state-run Industrial ...
Singapore to Set Up an Additional 600 Electric Vehicle Charging Stations
In early January 2021, the Singapore Urban Redevelopment Authority (URA) and Land Transport Authority (LTA) issued a pilot tender to set up an additional 600 electric vehicle ...
Indonesia to Scale Up Battery Manufacturing for Electric Vehicles
In October 2020, several state-owned Indonesian companies formed a joint venture for batteries for electric vehicles (EV). The new joint venture, called Indonesia Battery ...
Extension of Sales Tax Exemption Until June 2021 Expected to Boost Automotive Sector
The total industry volume (TIV) of Malaysia's automotive sector is forecasted to increase in 2021, driven by the sales tax exemption extension under the National Economic ...
CP Vietnam Inaugurates South East Asia's Largest Poultry Complex
CPV Food Co. Ltd., a member of CP Vietnam Livestock Joint Stock Company, recently held the inauguration ceremony of CPV Poultry Complex in Binh Phuoc Province. This is the ...
State Railway of Thailand (SRT) to Open Bidding for Two Railway Projects
The State Railway of Thailand (SRT) will start the bidding process for two new dual-track railway projects in February 2021. The first route will be linking the Den Chai ...
Penang Undersea Tunnel to be Reviewed After Feasibility Study Completed
The feasibility study for Penang's undersea tunnel project development which started in 2014 has been concluded in December 2020. The proposed undersea tunnel is part of the ...
LOGOS to Develop Indonesia's Green Logistics Hub
The International Finance Corporation (IFC), a member of the World Bank Group, will provide LOGOS, an Australian logistics property group, with up to USD 120 million in debt ...
Daiwa Builds USD 40 Million Sports Equipment Factory in Da Nang City
Japanese sporting goods company Daiwa Vietnam recently commenced the construction of its third plant in Vietnam. Worth USD 40 million and located in Hoa Khanh Industrial Zone,
DuPont's New Manufacturing Facility in Singapore
DuPont Nutrition & Biosciences has announced the mechanical completion of its new Flexiblend facility in Singapore. The new plant will leverage DuPont's advanced ...
Vietnam's Provinces Call for the Development of 5G
The provinces of Phu Tho and Binh Phuoc recently proposed to the Ministry of Information and Communications to develop 5G in their areas. The Vietnam Telecommunications ...
QR Code Technology Proposed to Address Illegal Meal Imports
Following the meat cartel scandal which has been in operation for 40 years, Malaysian government agencies involved in meat importation and halal certification are considering ...
Nokia and Ericsson Selected for 5G Deployment in Thailand
Thai mobile operator DTAC has selected Nokia as its first 5G radio access network (RAN) partner in a three-year deal covering the north and northeastern regions of Thailand. ...
Indonesia's E-Commerce Sector Number One in South East Asia
According to research undertaken by Bank DBS Indonesia, the country has the highest rate of e-commerce in South East Asia. Since 2019, 90% of internet users in Indonesia have ...
Ericsson and Singtel Partner to Deploy 5G Technology in Singapore
In mid-December 2020, Singtel announced its partnership with networking and communications company Ericsson to deploy high-end 5G technology. This energy efficient 5G network,
New Solutions for Cleaning Vietnam's Water Bodies
The government of Vietnam is turning its attention to the growing problem of the country's polluted water bodies. Vietnam's Prime Minister Nguyen Xuan Phuc has recently ...