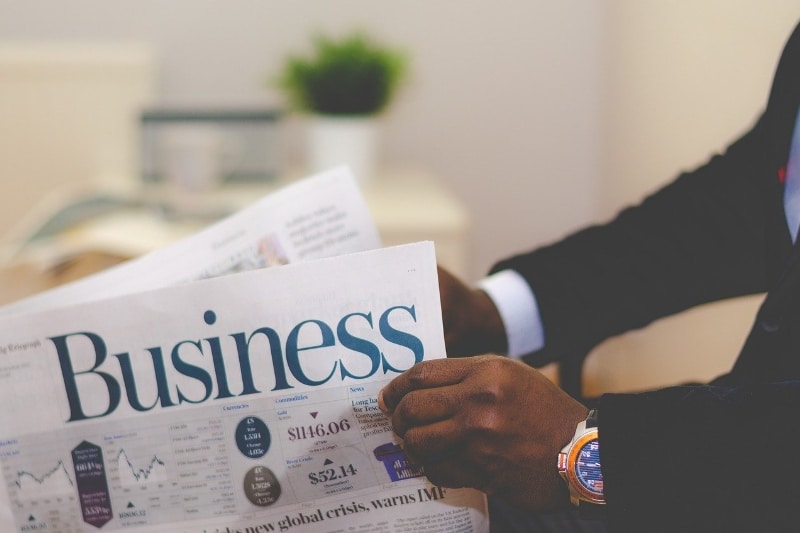 Business News
Business news to help you keep track of the latest developments and identify new opportunities across key sectors in Southeast Asia
Monthly Business News to Help You Understand the Market
Thai-Austrian JV Launches First Beverage Bottles Made from 100% Recycled PET
ENVICCO, the joint venture between Thai petrochemical producer PTT Global Chemical and Austrian plastics manufacturer Alpla, has launched Thailand's first food-grade ...
Japanese Company to Build World's Largest Rooftop Solar Plant in Thailand
The Thailand Board of Investment (BOI) has just announced that Japanese electricity supplier Kansai Electric Power Company (KEPCO) is completing work on a 22-megawatt (MW) ...
Thailand Bets on Tourism and Opens New Tourism Offices in the US and Saudi Arabia
Thailand's government has revealed that it will establish new tourism offices in the United States and Saudi Arabia as the country aims to boost the number of tourists. ...
Thailand's Market Opens up for Polish Beef
Poland's agriculture ministry has just announced that 11 beef-processing companies in Poland have been granted authorization to export beef meat and beef offal to ...
Chiang Mai Airport Commences 10-Year Expansion Plan
Airports of Thailand (AOT) recently announced the official launch of its comprehensive 10-year development strategy for Chiang Mai International Airport. The key goal of this ...
PepsiCo Re-enters Indonesia with a New Snack Factory
American food and beverage company PepsiCo is reportedly making a comeback in Indonesia with the construction of a snack factory in West Java. This move follows its ...
Tesla Plans to Invest in a New Battery Factory in Indonesia
In August 2023, a high-ranking Indonesian official revealed that Tesla, the American electric vehicle (EV) maker, intends to invest in battery material production within ...
Indonesia's New Capital Project Set to Receive USD 2.7 Billion Funding in 2024
As part of its 2024 budget, Indonesia has committed IDR 40.6 trillion, which amounts to USD 2.7 billion, for the development of its new capital city. According to government ...
Telkomsel and Ericsson Bolster Ties to Broaden 4G/5G Network Coverage in Indonesia
Indonesian telecommunications company Telkomsel and Ericsson have recently renewed their partnership to expand and fortify their 4G/5G networks in Indonesia. Ericsson, known ...
Indonesia Considers Special Economic Zone Development to Boost Economic Prosperity
International trade and investment are essential to Indonesia's economy. It has been recently reported that the government has prioritized the establishment of special ...
Malaysian Firm My Myracle Invents Halal Plant-derived Postbiotics
My Myracle is the only postbiotics manufacturing company in Malaysia and Southeast Asia, focusing solely on plant-derived bacteria. Partnering with the University of Putra ...
The Malaysian Army Sets to Acquire 178 Mildef Tarantula 4×4 HMAV Armored Vehicles
Mildef International Technologies (Mildef), a Malaysian private defense company has sealed a deal to provide 178 T Tarantula 4×4 High Mobility Armoured Vehicles (HMAV) ...
Malaysia Records USD 28.3 million in FDI in The First Half Of 2023
The Ministry of Investment, Trade and Industry (MITI) announced that Malaysia has attracted a Foreign Direct Investment (FDI) of MYR 132.6 billion (USD 28.3 billion) in the ...
Malaysia To Leap into a Green Hydrogen Economy by 2027
Malaysia is poised to introduce its Hydrogen Economy and Technology Roadmap, strategically aiming to secure investments in green hydrogen production and position itself as a ...
Malaysian Palm Oil Board Collaborates with Petronas on Palm-Derived Sustainable Aviation Fuel
The Malaysian Palm Oil Board (MPOB) and Petronas, Malaysia's leading energy entity, have joined hands to assess the viability of repurposing used cooking oil and palm ...
LYC Healthcare and South Korean Firms Collaborate to Boost Postbiotics Market in Malaysia
Aqurate Ingredients Intl (M) Sdn Bhd, an LYC Healthcare Bhd arm that specializes in functional ingredients for the food & beverage, nutraceutical, pharmaceutical, and ...
Google Cloud Partners Malaysia Airports and Asia Mobiliti to Boost Digital Travel Services
Google Cloud is partnering with Malaysia Airports Holdings Bhd (MAHB) and Asia Mobiliti to cater to the growing need for sustainable, digital-first travel experiences in the ...
Sabah To Construct A USD 852 Million Hydroelectric Dam
The Sabah state government, under Chief Minister Datuk Seri Hajiji Noor, has announced the construction of a MYR 4 billion (USD 852 Million) hydroelectric dam in Ulu Padas, ...