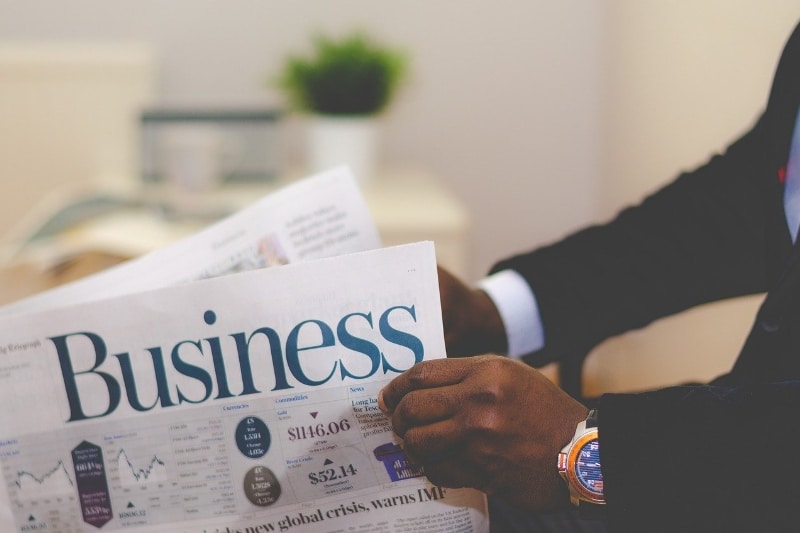 Business News
Business news to help you keep track of the latest developments and identify new opportunities across key sectors in Southeast Asia
Monthly Business News to Help You Understand the Market
Bamboo Airways Signs Agreement for GEnx Engines
Bamboo Airways has signed an agreement to purchase GEnx engines for its Boeing 787-9 aircraft order of 10 firm and 20 options valued at close to USD 2 billion list price with ...
Vietnam and Australia Collaborate in Organic Food Production and Trade
The "Promoting organic food certification & trade between Australia and Vietnam" project was launched in September 2021, supported by the Australian Government. The ...
Big C Expanding to Cambodia
Thai grocery and general merchandising retailer Big C has just opened its first store in Phnom Penh, Cambodia´s capital. The opening of the first store in Phnom Penh is part ...
Japanese Printer Manufacturer Switching from China to Thailand
Japanese IT maker Oki Electric Industry (OKI) has just announced that it will shift its printer manufacturing activities from China to Thailand as part of efforts to focus on ...
Thailand Plans New Private Shipping Line
Bloomberg has reported that Thailand is planning to launch a national shipping company in 2022 in order to enhance its trade capabilities, reduce transport costs and become a ...
New Incentives for Investments in Digital Activities in Thailand
As part of its efforts to revamp its promotion policies for digital businesses, Thailand's Board of Investment (BOI) has announced the consolidation of its list of promoted ...
Thailand to Launch Smart Healthcare Platform with Huawei
The Thai Department of Medical Services (DMS) and Huawei Technologies Thailand have just agreed to establish a smart platform that will enable advanced medical treatments ...
Dow Piloting Plastic Recycling in Thailand
American multinational chemical corporation Dow Chemical has joined a project with the Thailand Institute of Scientific and Technological Research (TISTR) aimed at developing ...
Australian Company Exploring Lithium and Geothermal Fields in Thailand
It has been reported that Australian mining company Pan Asia is raising up to USD 8 million to fund exploration and development activities at lithium and geothermal lithium ...
Thailand and EU to Resume FTA Negotiations
Representatives of the EU and Thailand recently discussed future prospects concerning the resumption of discussions about a Free Trade Agreement between Thailand and the EU, ...
Thailand Urged to Enhance Cybersecurity
Fortinet Thailand, the local unit of the US cybersecurity firm, has just urged Thailand to enhance its cybersecurity defenses, estimating that it could lose USD 8.5 billion ...
CPF Explores Cage Free Production and Meat Alternatives
Thailand's leading F&B manufacturing company Charoen Pokphand Foods (CPF) has invited startups to create meat-like alternatives that resemble real beef. Dubbed CPF ...
An Average of 1,000 F&B and Retail Businesses Open Each Month Despite Pandemic
Despite the changing restrictions, delays and safe-management measures resulting from the pandemic, Singapore is still seeing many businesses being formed, with the number of ...
Green Metal Company Metech To Manufacture Lab-Grown Diamonds in Singapore
Metal E-Waste Management company Metech International announced in late September that its wholly-owned subsidiary, Asian Green Tech Pte Ltd, had entered into a joint venture ...
First Two Berths of New Tuas Mega Port Set to Begin Operations by End of the Year
The new Tuas Mega Port is set to begin operations as scheduled by the end of this year through the opening of the first 2 berths of the port. These 2 berths are part of Phase ...
Up to 80% Funding for Construction Companies Adopting Robotics and Other Technologies
A joint initiative, known as the Integrated Robotics & Automation Solutions Initiative, was set up between the Building and Construction Authority (BCA) and Infocomm ...
Singapore's National University Health System Incorporates TIBCO's Analytics Solutions into Its AI
Singapore's National University Health System (NUHS), a Singapore group of healthcare institutions, announced that it had integrated four solutions from California-based ...
PUB Receives SGD 51 million in Funding for Water Research as part of the Research, Innovation and Enterprise (RIE) 2025 Plan
The Public Utilities Board (PUB), Singapore's national water agency, has received SGD 51 million (USD 37.8 million) in funding from the National Research Foundation (NRF) for ...