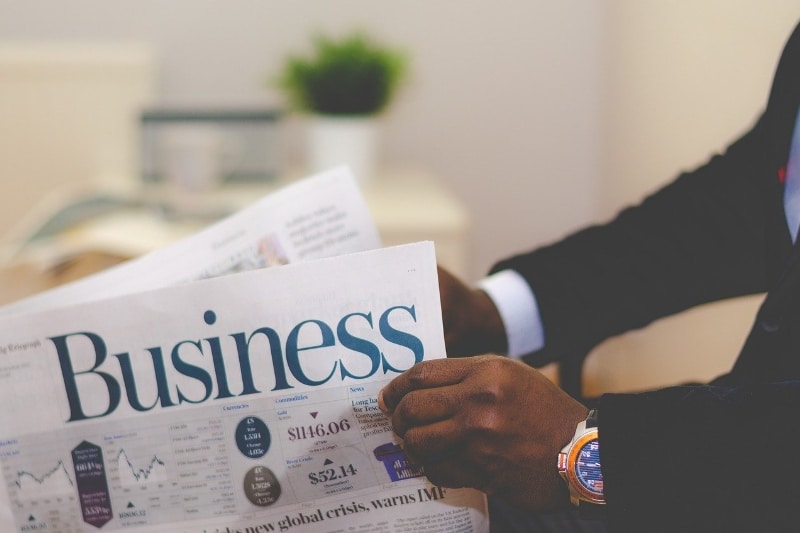 Business News
Business news to help you keep track of the latest developments and identify new opportunities across key sectors in Southeast Asia
Monthly Business News to Help You Understand the Market
IoT and AI Services in Improving Utilization of Indonesian Geothermal Power Plant
Japanese Toshiba Energy Systems & Solutions (ESS) Corporation, through its Indonesian subsidiary, Toshiba Asia Pacific Indonesia, announced a deal with PT Geo Dipa ...
Malaysia and Qatar to Explore Collaboration in Economic Fields
Malaysia and Qatar hope to elevate their bilateral relationship through cooperation in economic fields like Islamic financing and the digital economy. The announcement was ...
Pertamina Indonesia Launches Green Hydrogen Pilot Project
Indonesia holds around 40% of the world's geothermal energy reserves. With the correct investment strategy, Indonesia might boost its sector activities and create ...
Cosmetics Brands from South Korea 'K-Beauty' Sees Prospect in Indonesia
South Korean cosmetics businesses are battling established Western and Japanese rivals in Indonesia, a country increasingly enthralled with the worldwide Korean cultural ...
Indonesia, Singapore Cooperates in the Blue Carbon Research Project
Indonesia and Singapore plan to collaborate on a study of carbon collected and stored by coastal and marine ecosystems. The blue carbon project's findings might help ...
Indonesia Pushes Sorghum and Corn Production to Improve Food Supplies
The Indonesian government is working on a multi-year program to increase sorghum and corn production to ensure food supply and as an alternative to wheat, as the Ukraine ...
Indonesian Navy Acquires New Hospital Ship
The Indonesian Navy (TNI AL) took possession of the second of three hospital ships, the KRI Dr. Rajiman Wedyodiningrat-992, in Surabaya, East Java, after the state-owned ...
Indonesia and DP World Funds Malacca Straits' Port Expansion
The Indonesian state-owned port operator, Pelabuhan Indonesia (Pelindo), as well as a partnership comprised of the country's sovereign wealth fund and logistics business, DP ...
Petronas and South Korean Conglomerates Announce Collaboration to Establish CCS Value Chain
Malaysia is pursuing an ambitious initiative to advance the region's carbon capture and storage (CCS). National energy firm Petronas has inked a Memorandum of Understanding ...
Malaysia to Announce EV Infrastructure Development Guidelines by End 2022
In support of Malaysia's decarbonization efforts, Prime Minister Datuk Seri Ismail Sabri Yaakob has unveiled the electric vehicle (EV) infrastructure development guidelines ...
Japan-Headquartered Ferrotec Holdings to Open Manufacturing Facility in Kedah
Electronics components manufacturer Ferrotec Holdings Corporation has announced the construction of its new manufacturing facility in Kulim Hi-Tech Park, Kedah, following its ...
IWK, EMB to Lead Innovation in Creating Biofuels from Wastewater
Indah Water Konsortium Sdn Bhd (IWK), Malaysia's national sewerage company, signed a memorandum of understanding (MoU) to work with EMB Business Sdn Bhd, a green technology ...
Invo Bioscience Launches INVOcell and IVC in Malaysia's Leading Fertility Centre
Invo Bioscience Inc, a US-headquartered medical device firm specializing in commercial-stage fertility, has expanded the worldwide access of its INVOcell ® medical device and ...
Malaysian Bulk Carriers to Diversify into Grocery Business
Malaysian Bulk Carrier, Berhad (MAYBULK) has entered into a conditional agreement with leading retail group Tunas Manja Sdn Bhd (TMSB) to explore opportunities in the grocery ...
Malaysia Seeks to Improve Cybersecurity and Prevent Economic Losses
Malaysia continues to prioritize cybersecurity as it works to improve its standing as a regional leader in the digital economy. According to Datuk Abdul Halim Abdul Rahman, ...
Malaysia Aviation Group to Procure A330neo Aircraft For Fleet Modernization
Malaysia Aviation Group (MAG), the parent firm of Malaysia Airlines, inked a memorandum of understanding in August 2022 with Airbus, Rolls Royce, and Avalon for its modern ...
FGV, Bernas to Formulate Native Chicken Feed and Boost Chicken Production
Two Malaysian firms, namely, FGV Holdings Bhd, a leading agribusiness and food producer, and Bernas, one of the largest rice suppliers in the country, have formed joint ...
Tesla Secures USD 5 Billion Contract to Buy Nickel Products in Indonesia
American automaker, Tesla, has signed contracts worth billions of dollars with nickel processing businesses in Indonesia to purchase ingredients for its batteries. Indonesia, ...