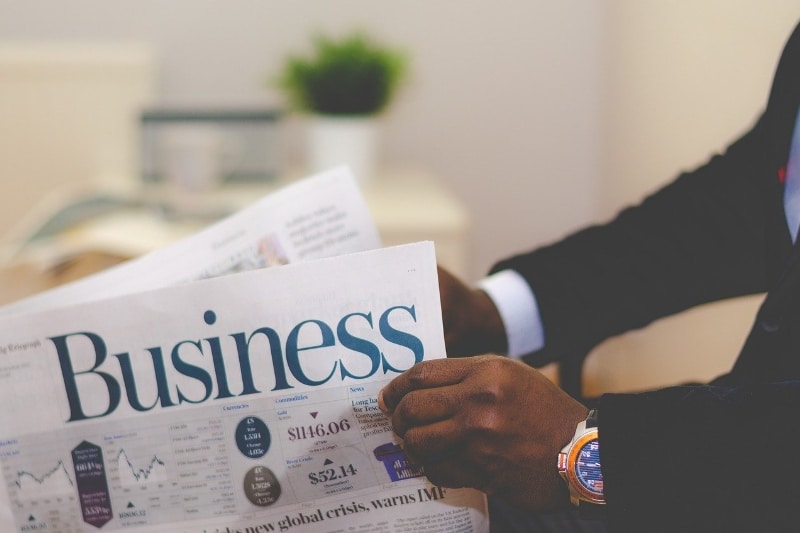 Business News
Business news to help you keep track of the latest developments and identify new opportunities across key sectors in South East Asia
Monthly Business News to Help You Understand the Market
Facebook to Produce Virtual Reality Headsets in Vietnam
US-based online social media and social networking service company Facebook announced that it will produce its new-generation virtual reality (VR) headset called the Oculus ...
Thailand Experimenting with Airport Biometric Scanning Systems
The Thai Ministry of Transport revealed that it is considering using biometric technology for facial scanning of air passengers in order to improve passenger experience, ...
Thailand Bans Three Toxic Farm Chemicals
In October 2019 Thailand's National Committee on Hazardous Substances voted to ban three toxic farm chemicals,  two herbicides - paraquat and glyphosate - and a pesticide, ...
Thai Consortium Signs USD 7.4 Billion Deal for High-Speed Rail Linking Major Airports
On October 2019, a consortium led by Thailand's largest conglomerate, the Charoen Pokphand (CP) Group on 24 October 2019 signed a USD 7.4 billion deal with the State Railway ...
Thai Central Pattana to Invest Over USD 700 Million by 2022
Thailand's largest mall operator, Central Pattana Pcl, has announced that it will invest around USD 723 million by 2022 in new projects and store renovations. Thai Central ...
European Union Set to Reopen Free Trade Talks with Thailand
The European Union has recently announced its intentions to resume negotiations with Thailand on a free trade agreement (FTA), after earlier talks were put on hold following a
DCT and FTI Push for Digital Innovation in Thailand
The Digital Council of Thailand (DCT) and the Federation of Thai Industries (FTI) are collaborating in an effort to foster the development of data centers and artificial ...
Bridgestone Opens New Off-The-Road Tire Plant in Thailand
Bridgestone, a leading tire maker from Japan, has opened an off-the-road (OTR) tire plant in Amata City in Thailand in October 2019. The unit is operated by Bridgestone ...
American Healthtech Company Signs MOU to Work on Strategic Initiatives in Thailand
The Thailand Centre of Excellence for Life Sciences (TCELS), a public organization under the Ministry of Higher Education, Science, Research and Innovation and an American ...
ADB Invests in Thai Company's Green Bond for Wind Farm Development
The Asian Development Bank (ADB) has announced that it will invest THB 3 billion (USD 99 million) in a THB 10 billion (USD 330 million) green bond issuance from Thai Energy ...
Volocopter Unveils Air Taxi Port Prototype and Completes First Manned Flight in Singapore
The world's first full-scale air taxi "vertiport" was unveiled on 21 October 2019 during the Intelligent Transport Systems (ITS) World Congress in Singapore, through a ...
Singapore Unveils National AI Strategy
In November 2019, Singapore launched a National AI Strategy consolidating all current existing initiatives related to AI, such as those with AI Singapore (AISG), a national AI
Singapore Establishes World's Largest Genetic Databank of Multi-Ethnic Asians
Scientists and clinicians from several research institutions in Singapore have established a new genetic databank containing the completed whole-genome sequencing (WGS) data ...
Singapore and the US Agree to Strengthen Cooperation in Infrastructure Finance
On 17 October 2019, Singapore and the United States of America signed a Framework to Strengthen Infrastructure Finance and Market Building Cooperation. The agreement builds on
New Initiatives in Singapore Aim to Empower Households to be More Energy Efficient
The Energy Market Authority (EMA), the regulator of the electricity and gas industries; the Ministry of the Environment, Water Resources (MEWR); and SP Group, the ...
Fintech-as-a-Service Player Launches All-In-One Singapore Payments Platform
London-based fintech-as-service player Rapyd has entered into partnerships with key players of Singapore's payments ecosystem to provide a single "Singapore Platform" enabling
Council of the European Union Approves EU-Singapore Free Trade Agreement
On 8 November 2019, the Council of the European Union (EU), comprising ministerial-representatives of the EU's 28 member states, has adopted the decision to conclude the ...
Changi Airport Group Awards Liquor & Tobacco Concession to Lotte
Changi Airport Group (CAG) announced on 24 October 2019 that it has awarded its core-category Liquor & Tobacco concession tender to South Korean retailer, Lotte Duty Free ...