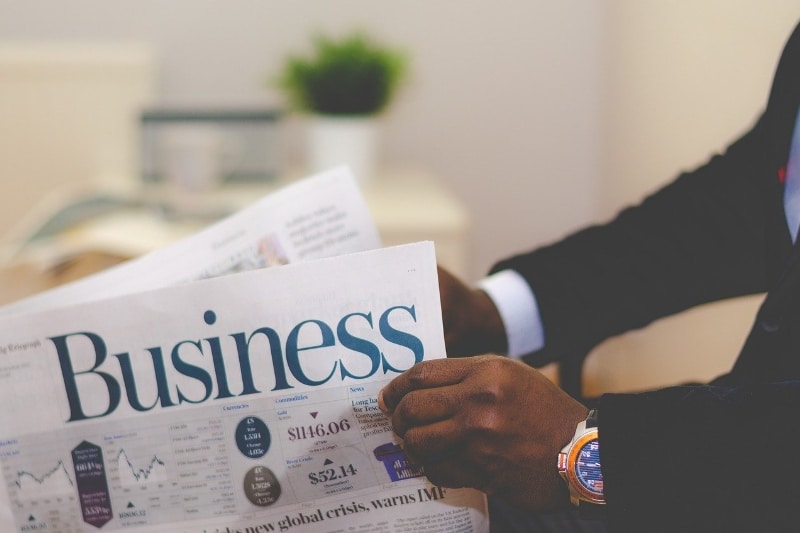 Business News
Business news to help you keep track of the latest developments and identify new opportunities across key sectors in Southeast Asia
Monthly Business News to Help You Understand the Market
Vietnam´s Most Expensive Airport to Be Operational from 2025
Vietnam is constructing the Long Thanh Airport, is expected to cost USD 16 billion. The airport, built to accommodate 100 million passengers and 5 million tons of cargo ...
Vietnam Applies Artificial Intelligence for Petroleum Exploration
The Vietnam Petroleum Institute (VPI), a member of the Vietnam Oil and Gas Group (PetroVietnam), is applying artificial intelligence (AI) and machine learning in petroleum ...
Vietnam Calls for Foreign Investment in Medical Devices Production
According to the Ho Chi Minh City Medical Equipment Association, the Vietnamese medical equipment market, is growing at a rate of over 18% annually. The market is dependent ...
Foreign Companies Investing in Vietnam´s Wind Offshore Industry
Overseas companies are making investments in Vietnam wind offshore sector. One of the most notable recent examples is the collaborations between Danish offshore wind ...
Vietnam to Grow Installed Power Generation Capacity by 10% Annually
According to Vietnam´s Deputy Minister of Industry and Trade, the Southeast Asian country will require between USD 8 billion and USD 14 billion in investments annually ...
Vietnam to Establish Seven Marine Economic Clusters by 2030
The government of Vietnam recently announced that it aims to develop seven maritime economic clusters in the country over the next 10 years as part of its strategy to advance ...
Baker Hughes Opens New Chemicals Facility in Singapore
American Energy Technology Company Baker Hughes announced the launch of its new oilfield services' chemicals manufacturing facility in mid-August, which spans approximately ...
Boeing to Grow Manufacturing and Supply Chain Operations in Vietnam
Boeing, one of the top aircraft manufacturers in the world, has announced its intention to invest in the Vietnamese supply chain by working with more local suppliers. At ...
Vietnamese Shrimp Farms to Use Artificial Intelligence Solutions
An official partnership has been established between AquaEasy and Viet-Uc Group, one of the top shrimp farmers in Vietnam, to implement Artificial Intelligence (AI) ...
Shipping Giant NYK Gets Involved in Singapore's Tidal Power Project
With the emerging marine energy sector gaining traction, Japanese shipping giant Nippon Yusen Kaisha (NYK) is aiming to take part in a tidal power project planned for ...
Official Collaboration between Singapore and Malaysia to Work on Digital and Green Economy Frameworks
On 22 August 2022, Singapore and Malaysia announced the substantive conclusion of two Frameworks of Cooperation, one in the green economy and another in the digital economy. ...
Chandra Asri Collaborates with LX International in Developing Renewable Raw Material Projects
Chandra Asri Petrochemical, Indonesia's largest integrated petrochemical company, is collaborating with LX International, a trading and investment company based in South ...
Infrastructure Asia Launches Online Platform to Boost Infrastructure Project Links
Infrastructure Asia, a project facilitation office set up by Enterprise Singapore and the Monetary Authority of Singapore (MAS), announced in August that they had launched an ...
Singapore Attracts Investments from Both Google and Tencent
In August, Google and Tencent, a China-based multinational technology company, announced the completion of their respective investments in Singapore. Google announced the ...
Zalora Launched Supermarket-Style Pop-up Store with Adidas
In August, Zalora Group collaborated with Adidas to launch a supermarket-inspired pop-up store in Bugis Junction, a shopping mall located in Central Singapore. The pop-up ...
Live Fire Drills Across Taiwan by China Leads Asia to Reroute and Cancel Flights
On August 4th, China fired live-fire drills near Taiwan as a sign of retaliation to the visit of US House Speaker Nancy Pelosi. This has led to Airlines canceling flights to ...
Thai Startups Explore Insect Feed as Alternative to Grain
Thai startups are exploring the use of insects to make animal feed in an effort to lower prices and increase sustainability. In effect, traditional farming methods consume ...
Thailand Approves Free Trade Zone for the EEC, Targets USD 62 Billion Investment
The government of Thailand has recently announced that it aims for a USD 62 billion investment in the Eastern Economic Corridor (EEC) over the next five years. The 2023-2027 ...