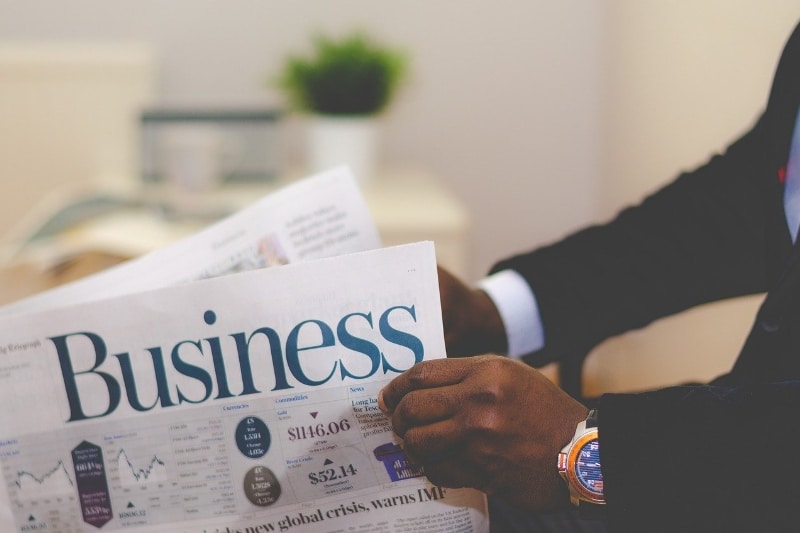 Business News
Business news to help you keep track of the latest developments and identify new opportunities across key sectors in Southeast Asia
Monthly Business News to Help You Understand the Market
South Korea's Lotte Group Opens Largest Shopping Mall Vietnam
South Korea's Retailer Lotte Group has announced the opening of Westlake Hanoi Mall which is reported to be the largest shopping complex in Vietnam. Specifically, the ...
Foxconn Continues Expanding in Vietnam with Two New Projects
In July 2023, the Provincial People's Committee of Quang Ninh Province authorized two Foxconn projects worth more than USD 246 million. The two manufacturing facilities, ...
US Energy Company Partners with PetroVietnam Gas to Construct LNG Terminal
The American energy company AES and Petrovietnam Gas have recently announced to receive permission from the local government of Binh Thuan Province to construct the USD 1.34 ...
AI Banking Solution from South Korea Introduced in Vietnam's Electric Vehicle Market
South Korean artificial intelligence (AI) financial firm AIZEN has introduced its AI banking solution in the Vietnamese electric vehicle (EV) market. The launch of financing ...
Israel's Sheba Medical Center to Partner with Vietnamese University
VinUni, a university affiliated with the Vietnamese conglomerate Vingroup, and the Sheba Medical Center (https://www.shebaonline.org/), the largest hospital in Israel, have ...
Rooftop Solar and Integrated Battery Storage Solutions to Be Manufactured in Vietnam
VinES Energy Solutions, a business division of major Vietnamese conglomerate VinGroup, has teamed up with the Vietnamese SolarBK to promote the combination of battery storage ...
Japan's Erex to Construct Biomass Fuel Plant in Vietnam
In July 2023, Japan's renewable energy firm Erex Co., Ltd. and local partner Sakura Green Energy JSC commenced the construction of a USD 20 million biomass fuel plant in the ...
Newly Signed Free Trade Agreement Opens New Chapter for Vietnam-Israel Relations
In July 2023 Vietnam and Israel signed a free trade agreement (FTA) in Tel Aviv after seven years of negotiations, making Vietnam the first Southeast Asian country to close ...
Japanese Company to Deliver 100 eVTOL Aircraft in Vietnam
SkyDrive Inc., a leading Japanese electric vertical take-off and landing (eVTOL) aircraft manufacturer, and CT UAV JSC in Vietnam announced that they have signed a Memorandum ...
US Company to Receive ADB's Grant for Ocean-Based Barramundi and Seaweed Aquaculture in Vietnam
The Asian Development Bank (ADB) and Australis Holdings, Inc. (Australis) have inked a USD 15 million convertible note to support climate-resilient, ocean-based barramundi ...
Malaysia and Philippines Announce Collaborative Agricultural Initiative for Key Commodities
Malaysia and the Philippines have strengthened their ties through a memorandum of understanding (MOU) focusing on joint agricultural development. The MOU delves into ...
Indonesian Halal Beauty Market Registers Strong Growth
For a considerable time, European and American companies like L'Oreal and P&G held a strong grip on Indonesia's beauty industry. However, in recent times, ...
LG Electronics Establishes First Global R&D Center in Indonesia
In July 2023, LG Electronics Inc., the South Korean household appliance giant, launched its inaugural international research and development (R&D) center in Indonesia. ...
DP World Set to Expand Container Terminal in Indonesia
DP World is gearing up to initiate activities at Indonesia's Belawan New Container Terminal (BNCT) following the signing of an agreement with the Indonesia Investment ...
Indonesian and Vietnamese Companies Collaborate on Smart Cloud for AI Development
Home Credit Indonesia, a tech-based financing firm, has commenced a collaborated with FPT Smart Cloud, a Vietnamese artificial intelligence (AI) solutions and cloud services ...
Smart Fertility Clinic's Growth Continues with New Jakarta Branch Opening
In July 2023, Smart Fertility Clinic inaugurated a new branch at Primaya Evasari Hospital in Central Jakarta. This marks the third branch of the expansion, following Primaya ...
German Company Builds New PET Recycling Factory in Indonesia
Alba Group, the Germany-based materials, recycling, and environmental services company, is investing around EUR 55 million (USD 60 million) in developing a new PET waste ...
US Company Partners with Indonesian Counterpart for Geothermal Projects
GreenFire Energy Inc., a geothermal energy development company based in the US, and PT Medco Power Indonesia have inked an agreement to collaborate on future geothermal ...