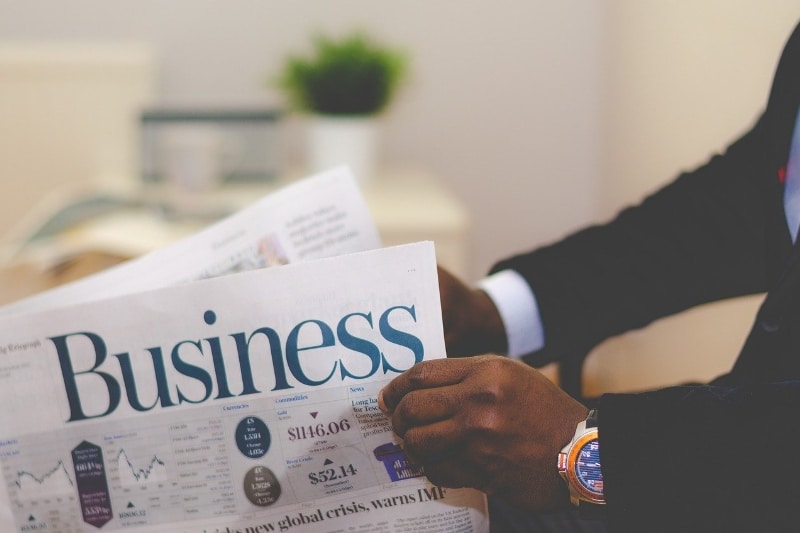 Business News
Business news to help you keep track of the latest developments and identify new opportunities across key sectors in Southeast Asia
Monthly Business News to Help You Understand the Market
Honeywell to Provide Technology to Pertamina for Advanced Biofuels
PT Pertamina will use Honeywell UOP technologies to produce advanced biofuels at its Plaju and Cilacap refineries in Indonesia. The UOP Renewable Jet Fuel Process technology ...
HDC to Expand Overseas to Boost Halal Industry
The Halal Development Corporation (HDC), Malaysia's federal government halal promotion agency, plans to expand its operations in the next five years to Japan, Korea, Taiwan, ...
Hanoi Considers Building Second Airport to Meet Rising Demand
The Hanoi Department of Planning and Architecture has recommended constructing a new airport in Ung Hoa district, 40 kilometers south of the city. A second airport is in line ...
GWM Buys GM's Facilities in Rayong, Makes Thailand its Regional Production Hub
Chinese automobile manufacturer GWM (Great Wall Motors) has signed an agreement with US peer GM (General Motors) to acquire GM's production facilities in Rayong, Thailand. ...
GUUD Trade Platform Launched by vCargo Cloud to Simplify Global Trade Processes
vCargo Cloud Pte Ltd, a Singapore-based ICT company founded in 2013, has launched a technology platform called GUUD, created to simplify trade processes and thus improve ...
Da Nang City Targets One Million Roof Top Solar Power Homes
The Da Nang Department of Industry and Trade has launched a pilot project for the development of a million roof-top solar power homes. This project, jointly developed with ...
Cosmose AI and ADA to Expand Connected Retail Technology in South East Asia
Cosmose AI, a Shanghai-based developer of data analytics platform predicting offline purchase behavior, has formed a strategic partnership with Axiata Group unit ADA, a data ...
Construction of Malolos-Clark Railway Project to Start End of 2020
The construction of the Malolos-Clark portion of the North-South Commuter Railway (NSCR) will soon start following the signing of three civil works contracts amounting to PHP ...
Companies Join Hands for Transit-Oriented Developments in Indonesia
Sinar Mas Land and Mitbana (a joint venture fund management company of Mitsubishi and Surbana Jurong) have entered into a strategic partnership to build transit-oriented ...
BPPT Collaborates with Huawei to Develop 5G, AI and Cloud Technologies
BPPT, the Indonesian Agency for the Assessment and Application of Technology, recently signed an MoU with Huawei to strengthen Indonesia's talent and infrastructure in the ...
AQI Participates in Vietnam's Bespoke Lifestyle Industries
Aquarius International Development (AQI), a company specializing in high-end travel experiences and owned by the Norcal Venture Capital Group, will invest USD 250 million ...
Amdocs to Provide Privacy Solutions to AIA Thailand
Multinational software provider to communications and media companies Amdocs announced that it will implement its Amdocs DataOne privacy solution for AIA Thailand, which is a ...
Alternative Fundraising Channels Raise Over MYR 1 Billion
The Securities Commission Malaysia (SC), a statutory body regulating the capital market in the country, has reported that more than 2,500 micro, small and medium enterprises ...
Airlines See Clearer Skies as More Travel Restrictions Lifted
Philippine Airlines (PAL), Cebu Pacific, and AirAsia Philippines welcomed the lifting of restriction on non-essential travel abroad by the Philippines government effective ...
Thailand Appoints CAA to Draft New Drone Regulations
CAA International (CAAi), the technical cooperation arm of the UK Civil Aviation Authority, has been appointed by the Civil Aviation Authority of Thailand (CAAT) to draft new ...
Mondelez to Grow its Biscuit Business in the Philippines
Mondelez Philippines announced that it is expanding its snack products portfolio by entering the fast-growing and high-penetration cracker segment of the biscuits category in ...
Offshore Gas Pipeline Design Contract Awarded to McDermott
American offshore engineering, construction, and services provider McDermott has won a contract from Delta Offshore Energy to provide front-end engineering design (FEED) ...
Thales Alenia Space Signs Work Agreement for Indonesian Telecommunications Satellite
Satelit Nusantara Tiga (Satria), an Indonesian satellite provider and Thales Alenia Space, a French-Italian aerospace manufacturer, have signed a Preliminary Work Agreement ...