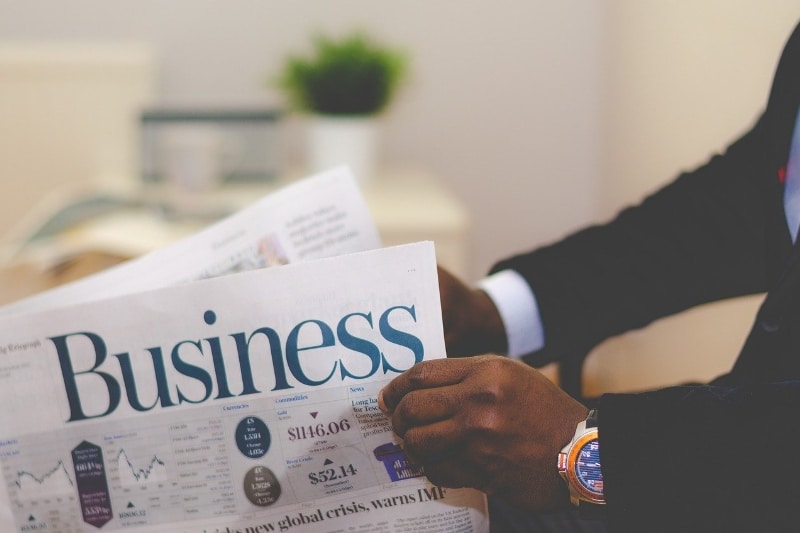 Business News
Business news to help you keep track of the latest developments and identify new opportunities across key sectors in Southeast Asia
Monthly Business News to Help You Understand the Market
Clark Set for a New Waste-To-Energy Facility
Metro Clark Waste Management Corporation (MCWMC) has submitted an unsolicited proposal to construct a USD 210 million waste-to-Energy facility in Clark, Pampanga. The ...
China's HBIS and Panhua to Invest in Steel Making in the Philippines
The Philippines' largest steelmaker, SteelAsia Manufacturing Corp., has signed a memorandum of understanding (MOU) with China's HBIS Group Limited for their first integrated ...
Alpha Aviation Group Opens New USD 11 Million Simulator Center
Alpha Aviation Group (AAG) has recently inaugurated its simulator center expansion project in Clark Freeport in the Philippines. The USD 11 million expansion facility ...
VC, PE Funds Can Claim Income Tax Exemption in Malaysia After Three Years
The Malaysian Ministry of Energy, Science, Technology, Environment and Climate Change (MESTECC) recently announced that high-net-worth individuals, venture capital (VC) or ...
TNB to Install 9.1 Million Smart Meters in Peninsular Malaysia by 2026
Tenaga Nasional Bhd (TNB), Malaysia's only electric utility company throughout Peninsular Malaysia and eastern Sabah is planning to install 9.1 million Advanced Metering ...
Plastic Recyclers Could Contribute MYR 20 Billion Annually to Malaysian Economy
The Malaysian Plastics Manufacturers Association (MPMA) and Malaysian Plastics Recyclers Association (MPRA) said Malaysia needed to go hi-tech in order for the plastics ...
National Fiberization and Connectivity Plan to Enhance Digital Infrastructure in Malaysia
On 19 September, the Malaysian government officially launched the National Fiberization and Connectivity Plan (NFCP) to provide robust, sustainable, high quality and ...
Malaysian Nestle's Factory Becomes the World's Largest Milo Manufacturing Site
Nestle (Malaysia) Bhd's factory at Chembong has been transformed into the world's largest Milo Manufacturing plant while making it also the largest global center of ...
Malaysia to Create Two Aerospace Institutions over the Next Decade
Malaysia is planning to build at least two aerospace and aviation institutions in the next decade as the government seeks to fill the demand for talent from the fast-growing ...
Lao-Thailand-Malaysia Project Enhances ASEAN Cross-Border Power Trade
Three ASEAN countries, namely Lao People Democratic Republic (PDR), Thailand and Malaysia (LTM) confirmed an increase in the maximum committed Energy capacity trading of the ...
JCorp's Subsidiary to Spend MYR 20 Billion on Digital Healthcare Solution
NewWave Health Sdn Bhd (NHSB), a joint venture company between state-owned Johor Corporation's (JCorp) subsidiary, N2W Corporation Sdn Bhd (NCSB) and UK-based Smartmed Global ...
Connell Acquires Inno-Cosmic and Nation Maple in Malaysia
Connell, a US-headquartered leading marketer and distributor of specialty chemicals recently bought Inno-Cosmic Sdn Bhd and Nation Maple, two distributors of instant beverage ...
World Bank Invests USD 150 Million for Geothermal in Indonesia
The World Bank's Board of Executive Directors has approved a USD 150 million loan for Indonesia to scale up investments in geothermal Energy by reducing the risks of ...
KF-X Fighter Prototype from Joint Korean-Indonesian Program to be Unveiled in 2021
Korean Aerospace Industries (KAI) is planning to roll out the first Korean Fighter eXperimental/ Indonesian Fighter eXperimental (KF-X) fighter aircraft prototype by the ...
Indonesia-UAE to Establish Sovereign Wealth Fund
Indonesia and the United Arab Emirates (UAE) are set to establish a sovereign wealth fund (SWF) that can be used for Infrastructure development. This also includes the ...
Indonesian Ride Hailing Unicorn Gojek Launches Video Streaming Platform
Gojek, an Indonesian ride-hailing and payments firm, has launched a video streaming service called GoPlay featuring original movies and TV shows. Subscriptions for GoPlay ...
Indonesian Digital Sales and Marketing Company Raises USD 3 Million
Pomona, an Indonesian provider of marketing and digital sales solutions for the packaged consumer goods and fast-moving consumer goods sector, has successfully closed a USD 3 ...
EU Provides USD 16 Million Grant to Indonesia to Improve Trade
The European Union (EU) has granted Indonesia USD 16.37 million (IDR 232 billion) through a four-year program called ARISE+. The program aims to boost the country's export ...