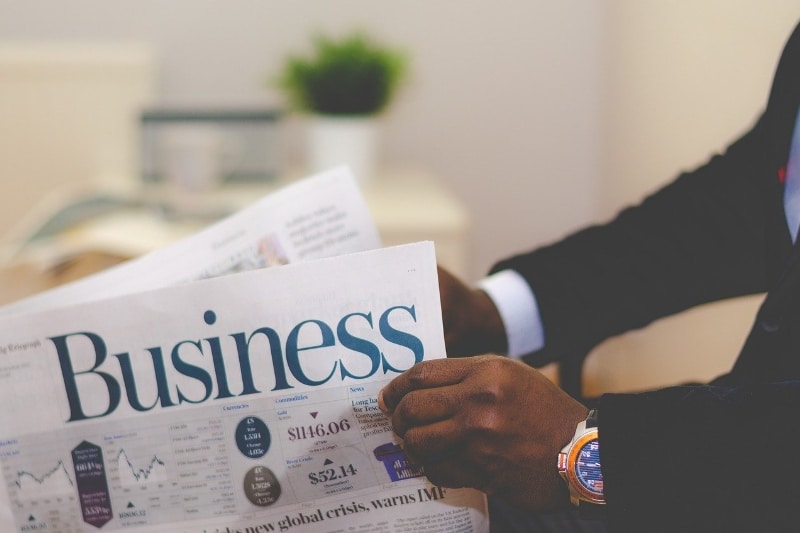 Business News
Business news to help you keep track of the latest developments and identify new opportunities across key sectors in Southeast Asia
Monthly Business News to Help You Understand the Market
Mandatory Health Insurance for Long-Stay Foreigners in Thailand
Thai authorities are in the process of preparing guidelines for new rules requiring foreigners aged 50 and above living in Thailand to buy health insurance from July onwards. ...
Korea Aerospace Industries Signs Deal with Thai Air Force
In May 2019, Korea Aerospace Industries (KAI) announced that it was awarded a USD 52 million contract to upgrade the Royal Thai Air Force's (RTAF) fleet of T-50TH Golden ...
Hitachi Launches Vehicle Sharing Service for Thailand's Logistic Sector
In May 2019 it was announced that Hitachi Asia (Thailand) and Hitachi Transport System Vantec (Thailand) will roll out a vehicle sharing service from June 2019 in Thailand. ...
Fraser and Neave Acquires Starbucks Thailand
Fraser and Neave (F&N), a Singapore-headquartered conglomerate with interests in food and beverage and real estate, bought the Starbucks Thailand coffee chain which has more ...
ST Engineering announces Joint MRO Venture with Vietnam Airlines
The Aerospace division of Singapore Technologies Engineering (ST Engineering) and Vietnam Airlines Engineering Company (VAECO) have incorporated a new joint venture. JVCo, or ...
Soon to Reopen Funan Mall to Use Innovative Retail Technology
Singapore's Funan Mall, being built on the site of the former IT-focused Funan Digital Life Mall, is set to open ahead of schedule after a three year redevelopment phase. The ...
Singapore Tops Global Economic Competitiveness Ranking
Singapore has been ranked as the world's most competitive economy for the first time since 2010, in a yearly ranking of 63 countries by the IMD World Competitiveness Centre, ...
Singapore Government to Award ICT Contracts Worth SGD 2.5-2.7 Billion During FY19
During FY19 (April 2019 – March 2020), the Singapore government expects to award ICT contracts worth SGD 2.5 -2.7 billion (USD 1.83 billion - 2.05 billion). Small and Medium ...
NTU and NEA Launch New Waste-to-Energy Research Facility
Nanyang Technological University (NTU) and the National Environment Agency (NEA) of Singapore launched a new research facility that turns waste from the NTU campus into ...
Kimberly-Clark Invests SGD 25 million in Tuas Plant
Signaling its third investment in four years, Kimberly-Clark announced a new investment of SGD 25 million (USD 18.3 million) in its factory in Tuas, Singapore, which aims ...
EMA Announces Energy Partnerships with PSA and Shell
The Energy Market Authority (EMA) of Singapore announced two new EMA partnerships that total a combined USD 12 million. The aim is to support the uptake of new energy storage ...
Center for Healthcare Innovation Launched at Tan Tock Seng Hospital
Singapore's Ministry of Health recently opened the Ng Teng Fong Center for Healthcare Innovation at Tan Tock Seng Hospital (TTSH). The Ng Teng Fong Center is one of the 9 new ...
BCA Singapore Piloting Voluntary Maintainable Design Appraisal System
The Building and Construction Authority of Singapore is piloting a  new voluntary Maintainable Design Appraisal System to assess building designs' degree of ...
Sangley Point to Handle General Aviation by December
Several domestic flights from the Ninoy Aquino International Airport (NAIA) in Manila will soon be transferred to Sangley Point Air Base in Cavite to ease airport congestion ...
Philippines and South Korea Aim to Conclude FTA Negotiations by November 2019
The Philippines and South Korea have kickstarted negotiations for a Free Trade Agreement (FTA) aiming to conclude the negotiations during the South Korea – ASEAN Summit in ...
Philippine Government Aims to Attract Investment in E-vehicle Manufacturing
The Philippines' Department of Trade and Industry (DTI) is promoting opportunities in the e-vehicle (EV) industry in the country. In a recent high-level roundtable meeting in ...
MOS Burger from Japan to Enter the Philippines
Burger chain operator, Mos Food Services Inc, from Japan will open its first Philippines outlet by the end of March 2020, in partnership with a local dining chain. The ...
Japan Extends USD 202 Million Loan for Road Projects in Mindanao, Philippines
As part of the current Philippine government's ambitious USD 156 billion accelerated Infrastructure spending and development until 2022, the country recently secured a USD ...