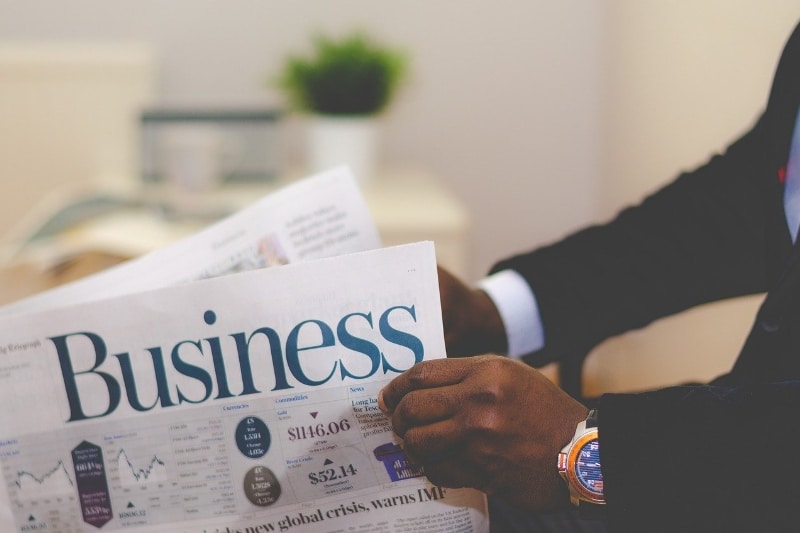 Business News
Business news to help you keep track of the latest developments and identify new opportunities across key sectors in South East Asia
Monthly Business News to Help You Understand the Market
University Network to Spur R&D Linkage with Industry
In August 2019, the Thailand Board of Investment (BOI) entered into an agreement with eight of the country's leading universities, aiming to improve linkages between the ...
Thailand to Buy 120 American Armored Vehicles
Thailand has announced plans to buy 120 American armored vehicles. The delivery will be completed by 2020, with the first batch of 10 arriving in September 2019. Ministerial ...
Thailand Plans USD 10 Billion Stimulus to Support Economy
Thailand is planning to launch a stimulus package worth USD 10 billion. The package will consist of three main groups of measures: assistance for people affected by the ...
Thailand Plans E-Commerce Tax by 2020
Thailand is expected to introduce a value-added-tax on electronic businesses in 2020, aiming at collecting between USD 98 million to USD 131 million a year. The proposal will ...
Thailand and South Korea Partnering for Development of Electric Buses
Thailand and South Korea have announced a joint project for the development of electric buses. The project, which will be led by Korean automaker Edison Motors, involves 11 ...
Ranong Port to Boost Thailand's Trade with India
The Port of Authority of Thailand (PAT) is currently developing the Ranong Port as a logistics gateway between Thailand and India. The two countries have agreed to promote a ...
Energy Innovations to be Tested in Thai Regulator's Sandbox
This September it was announced by the Office of the Energy Regulatory Commission of Thailand (ERC) that 34 projects will be implemented under its regulatory sandbox ...
Distribution of Cannabis Oil to State Hospitals Commencing in Thailand
The Thai Ministry of Public Health is ready to start distributing a cannabis-based traditional medicine formula, which will be given to around 4,000 patients who have not ...
DEPA Thailand Preparing Bidding Terms for Digital Park Thailand
It is expected that the Thai Digital Economy Promotion Agency (DEPA) will soon issue the terms of reference for the private sector to invest in the Digital Park Thailand ...
Singapore's Water Utility Opens World's Largest Ceramic Membrane Treatment Plant
On 29 August 2019, Singapore's national water agency PUB opened a new water treatment plant at Choa Chu Kang Waterworks (CCKWW) that houses the largest ceramic membrane system
Singapore Launches Trade Finance Compliance E-Service
The Singapore government launched a new government e-service, Trade Finance Compliance (TFC), on its Networked Trade Platform (NTP) in September 2019. The NTP  under Singapore
Singapore Government Collaborating with Fitbit on Healthy Population Project
American fitness wearables company, Fitbit, announced a collaboration with Singapore's Health Promotion Board (HPB) on 23 August 2019 on a healthy population project in ...
New Singapore Institute of Technology Campus to Host Multi-Energy Micro-Grid
A new Singapore Institute of Technology (SIT) campus being built in the upcoming Punggol Digital District (PDD) will house the region's first Multi-Energy Micro-Grid. ...
Linde Building New USD 1.4 billion Integrated Manufacturing Complex in Singapore
On 27 August 2019, Munich-headquartered industrial gases and engineering company, Linde, held a groundbreaking ceremony for a new integrated manufacturing complex to be ...
Israeli Electric Aircraft Maker Acquired by Singapore Investment Group
Singapore-based investment group Clermont acquired a majority 70% stake in Israeli company, Eviation Aircraft (Eviation) in August 2019. Eviation is the developer of the Alice
Housing Development Board of Singapore Conducting 3D-Printing Trials
Singapore's public housing authority, the Housing Development Board (HDB) is exploring the usage of 3D-printing technology for certain small components in two upcoming ...
East Japan Railway to Open Retail Outlets in 27 Metro Stations in Singapore
Japan's largest passenger train line operator, East Japan Railway Company (JREast) is planning to open retail outlets at 27 of the 32 stations on Singapore's ...
Accountancy Industry Digital Plan Launched in Singapore
On 22 August 2019, the Accountancy Industry Digital Plan (IDP) was launched in Singapore to digitally transform the country's accountancy sector. The IDP was developed by the ...