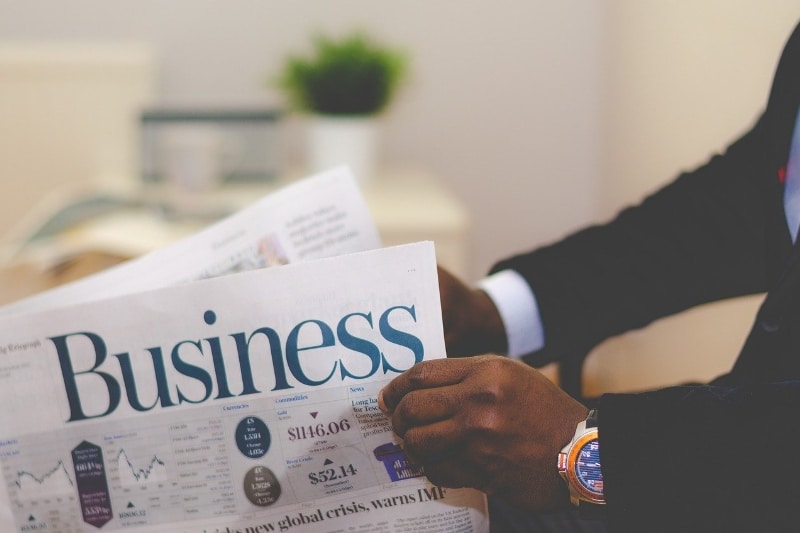 Business News
Business news to help you keep track of the latest developments and identify new opportunities across key sectors in Southeast Asia
Monthly Business News to Help You Understand the Market
US Company to Launch Schneider's First Super Fast Charger in Thailand
American eMobility specialist EVLOMO is collaborating with French multinational company Schneider Electric to install 100 electric vehicle (EV) fast chargers in Thailand by ...
French Automotive Specialist to Construct Seat Assembly Plant in Thailand
FORVIA, a French company that ranks as the world's 7th largest supplier of automotive technologies, is partnering with BYD for the construction of a new seat-assembly plant ...
Starbucks Aims for 800 Stores in Thailand by 2030
Starbucks recently celebrated its 25th anniversary in Thailand, announcing a large expansion of its store network in the country. Specifically, the American company set the ...
Astranis to Launch Dedicated Satellite Internet for the Philippines
Astranis, an American space-based internet start-up, has signed a new deal to launch and operate a dedicated satellite for the Philippines which will provide enough bandwidth ...
South Korea Keen on Supporting the Philippines' Plan to Revive the Bataan Nuclear Power Plant
The South Korean government has reiterated its commitment to support the Philippines' energy sector, including its plan to revive the Bataan Nuclear Power Plant. The Korean ...
The Philippines Debuts Fourth-Generation Light Rail Vehicles Backed by Japanese Technology
The Philippines has unveiled new fourth-generation light rail vehicles (LRVs) made using Japanese technology as part of the government's train modernization program. The ...
New Multi-specialty Hospital to be Built in Clark, Pampanga
The Philippines is building a new medical specialty center, the Clark Multi-Specialty Hospital, that will serve Central and Northern Luzon. The hospital will be constructed ...
Manila Water to Start Construction of a USD 139 Million Water Treatment Plant
Water concessionaire Manila Water is set to build a new 200 million liters per day (MLD) water treatment plant (WTP) which will provide an additional supply of potable water ...
Brazil's Postal Service Correios Signs Agreement with Shopee to Sell Products in Asia
Brazil's postal service Correios announced in late July 2023 that it had signed an agreement with shopping app Shopee to boost exports of Brazilian products to ...
Silicon Box Launches World's Most Advanced Semiconductor Interconnection Facility in Singapore
In July 2023, Singapore-based semiconductor start-up Silicon Box unveiled its USD 2 billion factory in Tampines, designed to manufacture semiconductor chiplet ...
New Innovative Solutions to be Trialed at the Jurong Lake District
The eight projects that won the first Jurong Lake District (JLD) Innovation Challenge were unveiled at the Urban Redevelopment Authority (URA) Centre in mid-July. Organized ...
Thomson Medical buys Vietnam's Largest Private Hospital for USD 380 million
Singapore-listed Thomson Medical Group (TMG) has announced that it had purchased FV Hospital, Vietnam's largest private healthcare group, for USD 380 million. The purchase is ...
Singapore to Adopt Electric Harbor Craft
In mid-July, the Maritime and Port Authority of Singapore (MPA) issued an Expression of Interest (EOI) for companies to submit proposals to design and promote the adoption of ...
New Hydrogen-Ready Plant to be Built by 2026 in Singapore
The Energy Market Authority (EMA) has announced plans to increase its generation capacity over the next five years to meet Singapore's growing demand for electricity, but ...
Singapore Start-Ups to Explore New Frontiers in Space Tech
Despite the country's size, Singapore has seen steady growth in its space industry, with the country sending up over 20 satellites to space since 2011, 3 of which were ...
New Program Ensuring Safety of Lab-Grown Meat from Contamination to be Launched in Singapore
During the Create Symposium in August, the Singapore National Research Foundation (NRF) announced the launch of the Bioengineering Tools for Next-Generation Cellular ...
Velum Labs Signs Deal with NACSA to Strengthen Malaysia's National Cyber Defense
Malaysia is making substantial advancements in bolstering its cybersecurity defenses through a partnership between Velum Labs Sdn Bhd, a subsidiary of the Sapura Group ...
Malaysia Introduces 'MADANI Economy' Framework
Malaysia's Prime Minister, Anwar Ibrahim, introduced the 'MADANI Economy: Empowering the People' as a transformative economic framework aimed at uplifting the nation's ...