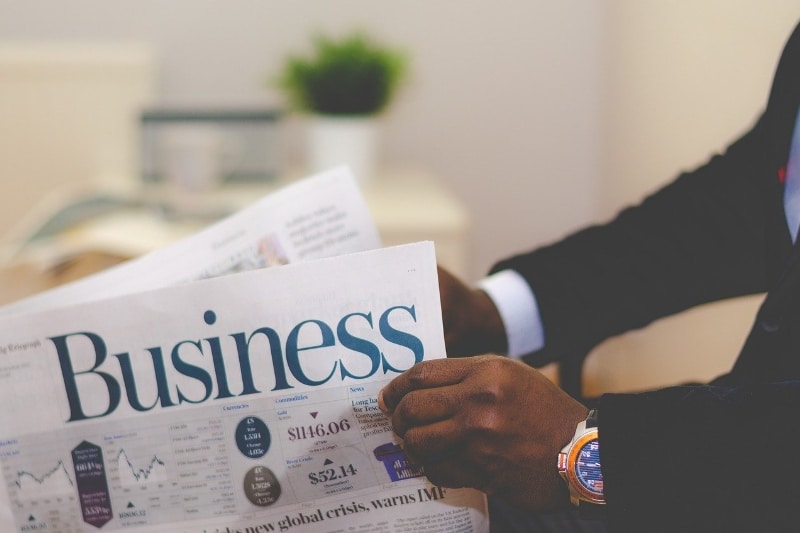 Business News
Business news to help you keep track of the latest developments and identify new opportunities across key sectors in South East Asia
Monthly Business News to Help You Understand the Market
Siriraj Hospital Implementing NTT and Cisco's Telemedicine Solutions for Stroke Patients
Global technology services provider companies NTT and Cisco commenced a partnership with one of the biggest public hospitals in Thailand, Siriraj Hospital, to implement ...
Thailand Eyes Significant Electric Vehicles Expansion by 2030
To address worsening air pollution, Thailand has set a target for electric vehicles (EVs) to account for 30% of car production by the end of the decade. The 30% target will ...
Tesla Looking to Build Car Battery Plant in Indonesia
It has been reported that the government of Indonesia has received an investment proposal from Tesla for a potential car battery plant and energy storage system. Tesla ...
Philippines Aims to Become PPE Manufacturing Hub in Asia
The Philippine government, through its lead investment promotion arm, the Board of Investments (BOI), is wooing Japanese manufacturers to turn the Philippines into their South
Apple to Shift More Production to Vietnam
Despite the hope that US-China tensions will ease under President Joe Biden, Apple has not slowed down its supply chain diversification process out of China. According to ...
Apple Begins Production of M1 Mac Mini in Malaysia
Apple has relocated its production facility from China and started to manufacture M1 Mac Mini in Malaysia.  This is part of the company's bigger plan to decentralize its ...
Wabtec to Supply Brake Systems for Singapore Mass Rapid Transit (MRT)
Wabtec (Westinghouse Air Brake Technologies) has won an order from the Hyundai Rotem Company to supply key components for train cars to Singapore Mass Rapid Transit's (MRT) ...
Thailand's Industrial Estates Likely to Expand in 2021
According to Colliers International Thailand, in 2021, land sales and leases will grow by 5-10% on average or 2,500-3,000 rai, thanks to government investment and ...
Philippine Department of Transportation Ramps Up Airport Construction Projects
The Department of Transportation (DOTr), in partnership with the Civil Aviation Authority of the Philippines (CAAP), has completed 121 airport projects to date. It ...
New Metro Project Approved for Hanoi
Vietnam's Ministry of Transport has approved Hanoi's proposal to construct the city's 5th Metro Line and has submitted an application to the Ministry of Investment and ...
Indonesia Signs Close to 1,000 Infrastructure Deals
In 2021, the Indonesian Ministry of Public Works and Housing signed 982 infrastructure procurement packages worth USD 889.2 million as of January 15, 2021. To speed up ...
First Automated Rapid Transit BRT System Arrives in Iskandar Malaysia for Testing Phase
The first automated rapid transit (ART) system has arrived in Johor for the state's bus pilot testing program. The system will be implemented in Iskandar Malaysia in the first
Visa Partners with Moneygram to Launch P2P Payment to Vietnam
MoneyGram International, Inc., a global leader in cross-border P2P payments and money transfers, and Visa, the world's leader in digital payments, have launched a real-time ...
Siam Commercial Bank Launches USD 50 Million Fund for Blockchain-focused Startups
SCB 10X, the venture arm of Thailand's Siam Commercial Bank, has announced the launch of a new fund worth USD 50 million. The fund will invest in early- and growth-stage ...
Sea Group Acquires Indonesian Bank to Grow Digital Banking
Singapore's tech company Sea Limited, which owns e-commerce platform Shopee and game developer Garena, has acquired Indonesia's Bank Kesejahteraan Ekonomi (Bank BKE) by ...
Singapore among Top Five Data Center Markets Globally
Singapore is ranked fifth globally in terms of data center market competitiveness, according to Cushman & Wakefield's 2021 Global Data Center Market Comparison report. The
Malaysia Airports to Implement Facial Recognition System in Place of Boarding Pass
Malaysia Airports Holdings Bhd (MAHB) will implement facial recognition technology in Kuala Lumpur International Airport (KLIA). This initiative will replace the use of a ...
Bidders Invited for the Construction of National Fiber Backbone in the Philippines
The Bases Conversion Development Authority (BCDA), a state-owned enterprise mandated to develop former military assets (particularly land assets) into industrial centers, has ...