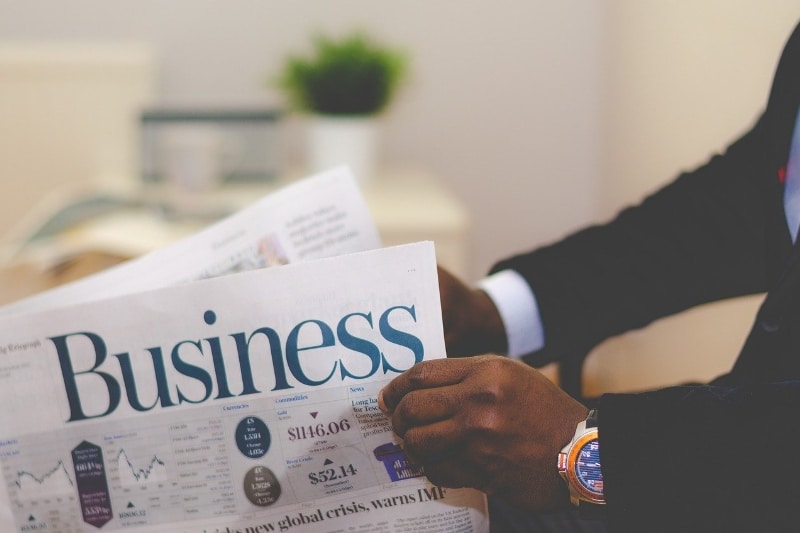 Business News
Business news to help you keep track of the latest developments and identify new opportunities across key sectors in Southeast Asia
Monthly Business News to Help You Understand the Market
Malaysian Drone Company Partners with Thai Players for Joint Venture for Infrastructure Inspection
Malaysian drone company Aerodyne Group has created a new Joint Venture (JV) with Thai partners AI and Robotics Ventures and Digital Creation. The JV will be called AeroSky, ...
Indonesia Outlines USD 125 Billion Modernization Plan for the Military, Attracts Wave of Foreign Providers
Indonesia has drafted an outline for an investment of USD 125 billion as part of a new 25-year modernization plan. The initiative is indicative of the country´s military ...
DHL Express Increases Flight Frequency to Penang as E-Commerce Activities Surge
International express courier, DHL Express continues to see an increase in flight frequencies in Malaysia, resulting from the growth of shipment volumes within the Asian ...
Vietnam Enhances Cooperation with Norway and Switzerland on Agriculture Technologies
The Vietnam government is implementing an ambitious agriculture sector transformation program and is partnering with foreign players in order to progress on its technical and ...
US Company to Produce Polylactic Acid from Agricultural Feed in Thailand
In May 2021, the Board of Investment (BOI) of Thailand announced to have approved an application from American-headquartered company NatureWorks to invest around USD 490 ...
Singapore's Growing Demand for Agritech Talent
NTUC LHUB, a leading Continuing Education and Training provider in Singapore, has partnered with Netatech to offer a new course in Agriculture Technology. Netatech is the ...
Nestlé to Build New USD 220 Million Dairy Factory in Indonesia
Nestlé has commenced the construction of a new factory in Batang, Indonesia. The factory will create about 200 new jobs in the Central Java province and will produce Bear ...
National Food Security Action Plan Approved
The Malaysian Cabinet Ministers have adopted the 2021-2025 National Food Security Policy Action Plan (DSMN) as part of the country's measures to enhance food security. The ...
Mindanao Eyes Largescale Production of Avocado and Jackfruit
Philippine Department of Agriculture Secretary Emmanuel Piñol said that the Mindanao Development Authority (MinDA) plans to have a large-scale expansion in the production of ...
Vinamilk Named Among Top 50 Global Dairy Companies
The Vietnam Dairy Products Joint Stock Company (Vinamilk) ended 2020 on a high note despite the Covid-19 pandemic. With revenue of USD 2.6 billion in 2020, an increase of ...
Unilever Muslim Center of Excellence Launched in Indonesia
Consumer goods manufacturer PT Unilever Indonesia has just launched its Uniliver Muslim Center of Excellence (Uniliver MCOE). The MCOE will be a research hub for halal ...
SM to Open Three New Shopping Malls in 2021
SM Prime Holdings has announced that it will open three new shopping malls as well as expand several existing malls in 2021. The planned mall launches and expansion projects ...
Pick & Go Opens Singapore's First AI Unmanned Convenience Stores
Retailer Pick & Go has opened three unmanned and checkout-free stores in Singapore, offering daily necessities such as snacks, drinks, and other essential ...
NielsenIQ Publishes Study on Proliferation of FMCG Products and Consumer Behavior in Malaysia
Global consumer market research firm, NielsenIQ has released a report on the proliferation of fast-moving consumer goods (FMCG) products and consumer behavior based on its ...
Export of Thai Durians to China Reaches New Heights
Thailand has exported USD 186 million worth of durian to China during the first quarter of 2021. In 2020, Thailand shipped 575,000 tonnes, which represented almost 90% of ...
VPI and PVOIL to Conduct Research on EV Battery and Charging Station
Established in 1978, Vietnam Petroleum Institute (VPI) is the unique R&D institution of Vietnam Oil and Gas Group (PetroVietnam). On April 17, 2021, VPI signed a contract ...
Pan Asia Metals Spearheading Lithium Search in Southern Thailand
Pan Asia Metals, a specialty metal explorer and developer focused on projects in South East Asia, recently intersected pegmatite dyke swarms within the Reung Kiet Lithium ...
Malaysia Introduces Enhanced Auto Industry Incentives to Encourage Expansion among Local Firms
In an effort to amplify the new generation of automotive technology and products in the country, the Malaysian government has announced the extension and enhancement of the ...