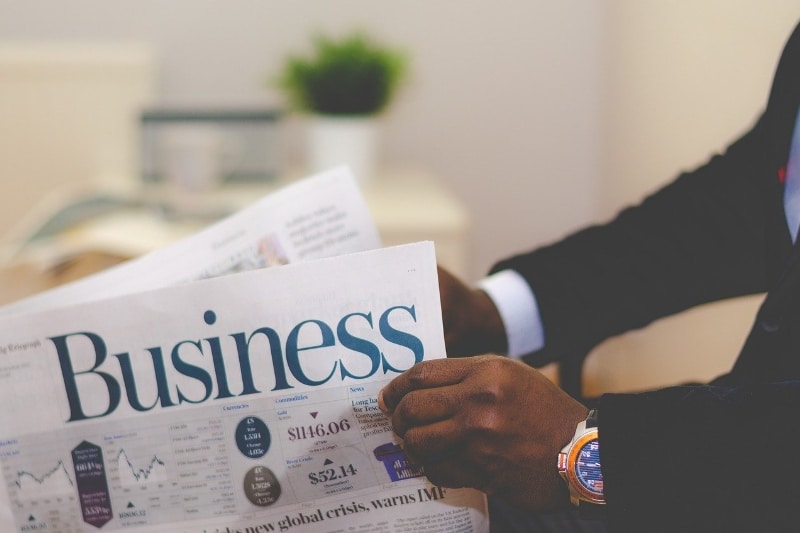 Business News
Business news to help you keep track of the latest developments and identify new opportunities across key sectors in Southeast Asia
Monthly Business News to Help You Understand the Market
Decathlon Partners with Country's Largest Mall Chain SM Supermalls
Decathlon, the world's largest sports retailer, and SM Supermalls, the Philippines' largest mall developer, consolidated their partnership with further Decathlon store ...
Consortium for USD 560 Million Coal-to-Methanol Plant Feasibility Study
PT Powerindo Cipta Energy (PCE) and China National Chemical Engineering Corporation (CNCEC) have formed a consortium to start a feasibility study for a coal-to-methanol plant ...
Collaboration in Indonesia for Cage-Free Egg Production
Global Food Partners (GFP) have launched a collaboration with Vencomatic to develop a model farm in Indonesia with the goal of furthering cage-free egg production in the ...
British Company Launches Insect-Based Pet Food in Thailand
British company Yora has become the first brand to offer complete insect-based dog food in the Thai market, with cat food to be launched in early 2022. Yora's local ...
BOI Greenlights PHP 603 Million Hospital Project in Cagayan
The Board of Investments (BOI) has approved incentives for a PHP 603 million (USD 12 million) hospital project that will cater to COVID-19 patients in the Cagayan Valley ...
BOI Approves Two Poultry Projects Worth USD 3.3 Million
The Board of Investment (BOI) approved two agricultural projects amounting to PHP168 million (USD3.3 million) to support and improve the meat processing industry of the ...
BCPG Partnering on Low-Carbon, Sustainable Energy Solutions and Infrastructure
BCPG Public Company Limited, a leading renewable energy company in Thailand, has signed an MoU with Keppel New Energy Pte Ltd, a wholly-owned subsidiary of Singapore-based ...
Bangko Sentral ng Pilipinas (BSP) Achieves Target of 20% of Digital Payments in 2020
The latest report of the Bangko Sentral ng Pilipinas (BSP) confirmed that the BSP achieved its target of reaching 20% of digital payments volume by 2020. The report reveals ...
Babcock Secures Export Contract to Indonesia
Babcock, a British aerospace, defense and security company, has secured the first export contract for its Arrowhead 140 (AH 140) frigate to Indonesia. Through a design ...
American Luxury Furniture Producer to Construct a New Plant in Vietnam
John-Richard, a luxury home furniture producer, has announced that it will construct a new furniture factory in Binh Duong Province, with a four-building complex totaling ...
10x Genomics Officially Opens Singapore Manufacturing and Commercial Hub
10x Genomics, a life sciences leader focused on mastering biology to advance human health, has opened its Singapore manufacturing facility and commercial hub. The addition ...
1-GW Solar Projects by Solar Philippines to Operate Next Year
The Philippines is expected to ramp up its renewable energy sources as Solar Philippines, the nation's largest solar company, is eyeing 1-GW solar projects to start ...
Vietnam's Masan to Partner with De Heus on Animal Protein Value Chain
Masan MEATLife Corporation (MML), one of Vietnam's largest consumer-focused business groups, and De Heus Vietnam, one of the global leaders in the animal nutrition and ...
Leading Semiconductor Manufacturer to Start Production in Vietnam
In September 2021, Universal Scientific Industrial Co., Ltd. (USI) announced that it had completed the first phase for the construction of its new manufacturing base in ...
Vietnam Approves New Master Plan on Seaport System
In September 2021, Vietnam's deputy prime minister signed a decision approving the development plan of a seaport system in 2021-2030, with a long-term goal of 2050. Under the ...
VNPT and Nokia Sign Agreement on Digital Infrastructure Development
Vietnam Posts and Telecommunications Group (VNPT) and Finnish IT and consumer electronics company Nokia have signed a cooperation agreement with the aim to upgrade and ...
Vietnamese E-pharmacy Startup Secures USD 1 Million
In September 2021, it was announced that Vietnam's E-pharmacy startup Medigo secured a USD 1 million investment from venture capital firm Touchstone Partners, an early-stage ...
Vietnam Leads in Asia Pacific for Growth of Solar and Wind
According to a recent study conducted as part of a collaboration between the Australian National University, the Norwegian Institute of International Affairs, and the ASEAN ...