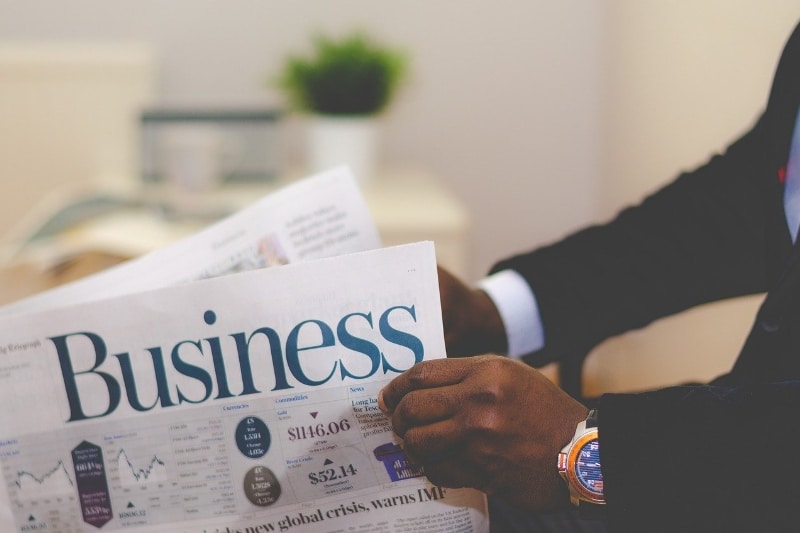 Business News
Business news to help you keep track of the latest developments and identify new opportunities across key sectors in Southeast Asia
Monthly Business News to Help You Understand the Market
Request for Proposals for Putrajaya Monorail to be Issued in December 2020
A Request for Proposals (RFP) for the Putrajaya Monorail project will be released by the Malaysian Federal Territories Ministry in December 2020 to allow the project to be ...
PHILMech Starts Bidding of Farm Machines Valued at PHP 3 Billion
The Philippine Center for Postharvest Development and Mechanization (PHilMech) announced that it is in the process of bidding and acquiring farm machines worth PHP 3 billion ...
PhilHealth Expedites Inclusion of all Filipinos in National Insurance Program
The Philippine Health Insurance Corporation (PhilHealth) has been accelerating the process to register all Filipinos in the National Health Insurance Program (NHIP). As of ...
Petronas Launches Liquefied Natural Gas (LNG) Virtual Pipeline System in Johor
Petronas, the government-owned oil and gas company, has launched an LNG virtual pipeline system (VPS) solution via its Regasification Terminal in Pengerang, Johor state. The ...
Penang Aims for 100 Self-Sustaining Urban Farms by 2023
The Penang State Government, in collaboration with Sultan Idris Education University (UPSI) and Think City, a social purpose organization, has launched Kebun Kita(r), ...
NEA Issues Bidding for Feasibility Studies for the Semakau Landfill
Singapore's National Environment Agency (NEA) has issued a Request for Proposal (RFP) to study the technical feasibility of recovering mixed landfilled materials in the ...
More Companies Seek COVID-19 Vaccine Distributorship Roles in Malaysia
More local companies in Malaysia are competing to work with COVID-19 vaccine manufacturers for distributorship, marketing, and licensing rights even before the commencement ...
Manila Water to Build Sewage Plant, Maynilad Water Launches Sewer Rehab
Manila Water signed a usufruct agreement with the local government of Antipolo City for the construction of the Hinulugang Taktak Sewage Treatment Plant in the city. The ...
Malaysia's AirAsia Group Establishes Subsidiary for MRO Operations
Malaysia's low-cost airline AirAsia Group Bhd has set up a new wholly-owned subsidiary called Asia Digital Engineering (ADE) to be Asia's leading engineering services ...
Logistics Developer GLP Plans USD 1.5 Billion Investment in Vietnam
Asia's biggest warehouse operator GLP and Ho Chi Minh City-based startup SEA Logistic Partners (SLP) have announced a USD 1.5 billion joint venture to develop modern logistic ...
Kosy Group Kickstarts USD 345 Million Wind Power Plant in Bac Lieu
The Vietnamese Kosy Group, which operates in urban development and renewable energy, recently launched the first phase of the Kosy Bac Lieu onshore wind project, located in ...
KEPCO to Invest USD 189 Million in Power Plant Construction Project
Korea Electric Power Corporation (KEPCO) has decided to participate in the 1.2G W Vung Ang 2 coal-fired power project in Vietnam, investing USD 189 million to acquire a 40% ...
ITE and RSAF Launch First Work-Study Diploma for Full-Time National Servicemen
The Institute of Technical Education (ITE) and the Republic of Singapore Air Force (RSAF) have launched a new Work-Study Diploma (WSDip) in Aircraft Maintenance Engineering, ...
Indonesia to Develop New Plantations in Borneo
The Indonesian government plans to expand a national "food estate" program centered in Borneo, by establishing millions of hectares of new crop plantations. The program's aim ...
Indonesian Air Force Launches New Cyber Unit
The Indonesian Air Force has created a new Cyber Unit to confront potential cyberattacks or threats of cyber warfare. The Cyber Unit, established under the Air Force's ...
Indonesia Launches Intelligence Hub to Counter Illegal Fishing
The Indonesian Coast Guard has launched the Indonesian Maritime Information Center (IMIC) to tackle illegal fishing and other maritime violations in Indonesia by using ...
Indonesia Could Become a Manufacturing Hub for COVID-19 Vaccine
Indonesia could become a vaccine production hub for South East Asia in the near future, stated Wang Yi, China's Foreign Minister, after a meeting with Luhut Pandjaitan, the ...
Iloilo Province to Increase Budget in 2021 to Stimulate Covid-19 Recovery
The Iloilo province in the Visayas region is proposing a budget of USD 66.77 million for the year 2021. This is 6% higher than the allocated budget of the province for 2020 ...