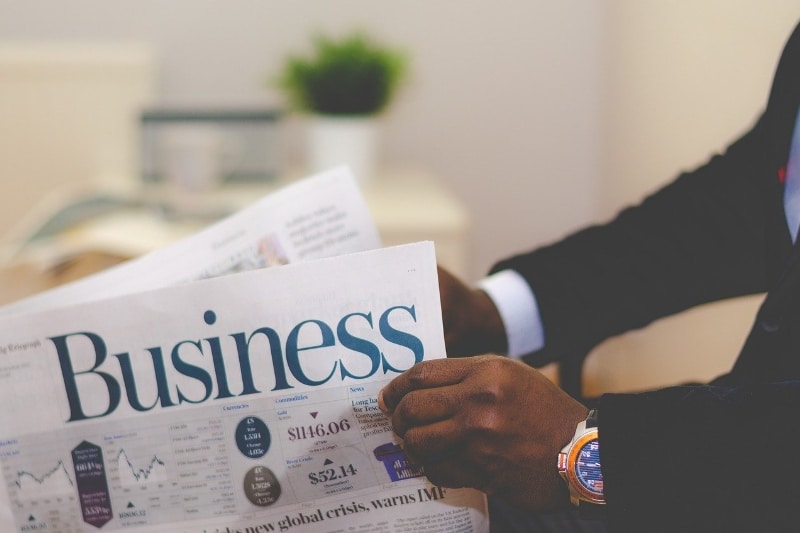 Business News
Business news to help you keep track of the latest developments and identify new opportunities across key sectors in Southeast Asia
Monthly Business News to Help You Understand the Market
Malaysia's Graphene-Enhanced Super Battery Energy Solutions Attract Dongying Cospower Technology
Malaysia's energy R&D firm, Graphene Synergy Sdn Bhd, has created the country's first graphene-enhanced super battery energy solutions that could potentially disrupt the ...
TOYO Initiates Feasibility Study for Green Ammonia Production in Indonesia
TOYO Engineering Corporation received an award from the Ministry of Economy, Trade, and Industry (METI), Government of Japan and will start a feasibility study for green ...
Singapore to Boast of the Largest Cultivated Meat Facility in Asia
Scheduled to open at JTC Bedok Food City in Singapore in the first quarter of 2023, Good Meat is a company that makes healthier and more sustainable foods by applying the ...
Pandawa Agri Indonesia Partners with Rabo Foundation to Establish Smallholders Sustainable Agri Initiatives in Eastern Indonesia
Pandawa Agri Indonesia (PAI), an Agri life science company focused on pesticide reductant development, partners with Rabo Foundation, establishing the Mbay Rice Ecosystem ...
Singapore's Annual GDP Affected Due to War and Covid-19 Disruptions
In the first quarter of 2022 Singapore's economy showed promising growth, way more than was previously estimated. However, the annual GDP will stay in the lower half of the ...
Study on the Indonesian Tidal Power Resources
The state-owned companies, Indonesian Power and PLN together did a feasibility study on Larantuka Traits conducted by UK's tidal energy companies, SBS International and SBS ...
Chevron and Pertamina Sign MOU for Lower Carbon Power Resources
Chevron New Ventures Pte. Ltd. (Chevron) on behalf of Chevron Corporation and Indonesian state-owned company, PT Pertamina, have signed an agreement on new lower-carbon ...
Jakarta's Expansion Plans with Help From Alsom
PT Jakarta Mass Rapid Transit (MRT) and Alsom, a global leader in sustainable solutions, signed a Memorandum of Understanding (MoU) to join hands and work on the development ...
Telkom and Microsoft Expand Partnership to Accelerate Indonesia's Digitization
PT Telkom Indonesia (Persero) Tbk and Microsoft have signed a strategic partnership agreement to accelerate Indonesia's national digitalization, strengthen the country's ...
Electric Vehicle Industry Development Act (EVIDA) Signed into Law; Envisaged to Bring In High-Tech Investments
Republic Act 11697 or the Electric Vehicle Industry Development Act or EVIDA, which was signed into law by the outgoing President Rodrigo Duterte, is poised to attract ...
Philippines' Department of Science and Technology Proposes Collaboration with Italy's Ministry of University and Research
The Philippines and Italy are hoping to sign a mutual agreement for collaborating not just on science and health but also in other areas of strategic interests such as ...
Shoppymore Introduces Malaysia's Newest and Safest e-Commerce Platform
Malaysia welcomes its newest e-commerce website, Shoppymore, an online retail platform offering sellers and shoppers the safest and most satisfying online shopping ...
US-based Indium Corp Invests USD 56.8 Million in Manufacturing Plant
US-based global materials supplier Indium Corp is investing MYR 250 million (USD 56.8 million) in a new manufacturing plant in Penang. The company supplies to the electronics ...
Straits Trading, Malaysia Smelting Unveil Flagship Development Straits City Masterplan
Singapore-based The Straits Trading Co Ltd and Malaysia Smelting Corp Bhd have unveiled the master plan for Straits City, its flagship development in Butterworth, Penang. It ...
DICT Urges More Satellite System Players to Enter the Philippines
The Philippine Department of Information and Communications Technology (DICT) held a public consultation with Satellite Systems Providers or Operators (SSPOs) on May 26, ...
South Korea Extends USD 56.6 Million Loan for the PGN Island Bridges Project
The Korean Government has extended USD 56.6 million in loans to the Philippines government for engineering services needed for the 32-kilometer Panay-Guimaras-Negros (PGN) ...
Swimlane Establishes Regional Headquarters in Malaysia, Aims for Expansion
US-based security automation developer, Swimlane, is setting up a regional headquarters in Kuala Lumpur as part of its expansion plan into the Asia Pacific. Swimlane has ...
Cargill Multiplies Production of its Tapioca Syrup in Indonesia
Cargill, a global food corporation headquartered in Minneapolis, has extended the processing capabilities of its sweetener facility in Cikande, Indonesia, to more than double ...