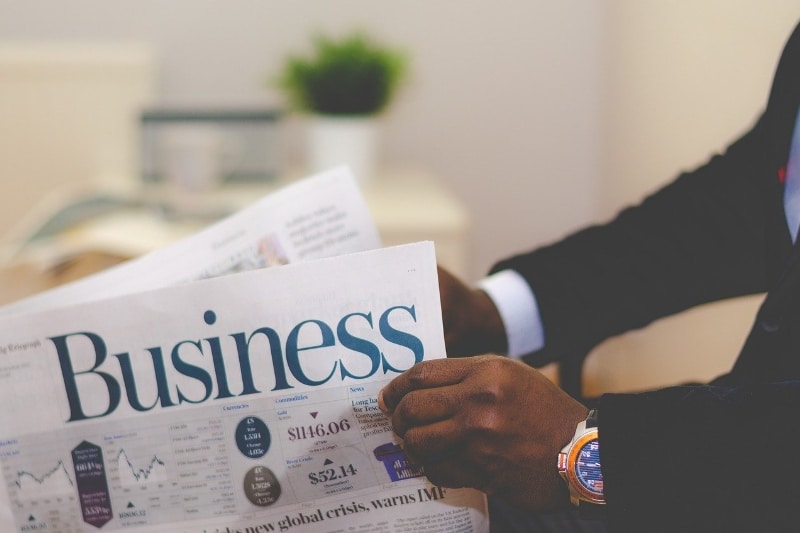 Business News
Business news to help you keep track of the latest developments and identify new opportunities across key sectors in Southeast Asia
Monthly Business News to Help You Understand the Market
Singapore Air Force Increases Operational Efficiency With New Technologies
The Republic of Singapore Air Force (RSAF) will incorporate advanced fourth industrial revolution technologies to enable more effective and faster operations. Advancements ...
Philippines Restores Criticial Security Pact with the US
On July 30, 2021, Philippine President Rodrigo Duterte restored the Visiting Forces Agreement (VFA) with the United States, a 1998 critical security pact that lays out the ...
New Defense Holding Company to be Formed Amidst Drive in Military Modernization in Indonesia
The Indonesian government aspires to establish a new holding firm, which will combine the capabilities of the country's state-owed defense industrial base, by the fourth ...
Mu Space Opens First Satellite Manufacturing Facility in Southeast Asia
Thai space technology company mu Space has opened the first dedicated aerospace manufacturing facility in Southeast Asia. Measuring more than 2,200 square meters, the factory ...
Thai Union and V Foods to Expand Plant Based Food Businesses
Thai Union Group PCL and V Foods (Thailand) Co., Ltd. have recently signed a memorandum of understanding (MoU) to develop and expand their plant-based food businesses. Under ...
USD 5.9 Million Agri-Industrial Hub to be Built in Taguig City
The Department of Agriculture (DA) will establish the first Agri-industrial Business Corridor (ABC) for freshwater aquaculture and urban farming in Taguig, in partnership ...
New Launch of Plant-Based Meat Products in Indonesia
Indonesian plant-based meat startup Green Rebel has launched two new plant-based whole cut steak products in Indonesia in order to help bridge the growing demand for beef and ...
New App to Help Fish and Shrimp Farmers in Singapore
Blue Aqua International, analytics software company SAS and Temasek Polytechnic's Aquaculture Innovation Centre are collaborating to support the local aquaculture industry in ...
IFC to Invest USD 43 Million Supporting Pork Production in Vietnam
The International Finance Corporation (IFC), the largest global development institution focusing on the private sector in emerging markets, is helping GREENFEED Vietnam ...
FGV Launches the FGV Chuping Agro Valley in Malaysia
FGV Holdings Berhad (FGV) has officially launched FGV Chuping Agro Valley (FCAV) in conjunction with the Northern Corridor Implementation Authority (NCIA). FGV is an ...
Vietnam's Retail Players Make Inroads Abroad
The Vietnamese retail industry is growing rapidly, and its key players have started expanding to foreign markets. In of the most illustrative recent examples, in May 2021, ...
Sales of Imported Cars Surged Amidst the Pandemic
Sales of imported cars almost quadrupled in May 2021 compared with the level in the same month last year, according to the Association of Vehicle Importers and Distributors ...
DKSH, Kotányi GmbH Expand Partnership to Enter Malaysia
Swiss-based market expansion services provider DKSH, through its local unit DKSH Business Unit Consumer Goods in Malaysia, has expanded its cooperation with Kotányi GmbH, an ...
Covid-19 Leads Indonesia's Mom and Baby Products Market to Register Double Digit Growth
The domestic demand for mom and baby products is poised to enjoy double-digit growth by 2025. This is backed by an increasing number of online shoppers and tech-savvy ...
AirAsia Forays into Grocery Delivery in Singapore
Following multinational low-cost airline AirAsia's successful introduction of airasia food in the Singapore market in March 2021, the airasia super app is now offering ...
700 New 7-Eleven Stores Planned in Thailand
In June 2021, Thai operator of 7-Eleven convenience stores CP All announced that it will expand its 7-Eleven store network with 700 new outlets by the end of the year. ...
Vietnam Emerges as a Global Supplier of Personal Protective Equipment
As the significant shortage of personal protective equipment (PPE) in many countries has impacted the containment of the COVID-19 pandemic over the past 18 months, the ...
US Company Enters the Thai Genomics Market
American multinational technology company NVIDIA just announced the installation of an NVIDIA DGX™ A100 system and NVIDIA Clara Parabricks sequencing analysis software at the ...