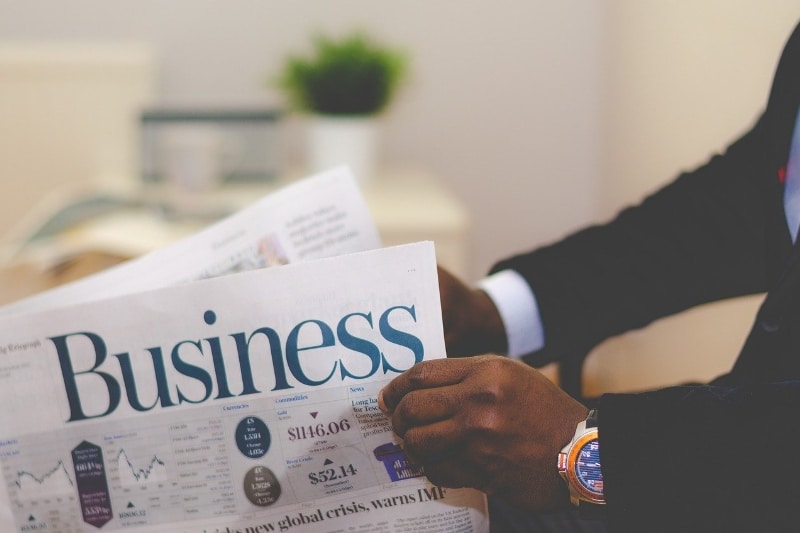 Business News
Business news to help you keep track of the latest developments and identify new opportunities across key sectors in Southeast Asia
Monthly Business News to Help You Understand the Market
Japan to Export Defense Radar System to the Philippines
The Philippine Department of National Defense (DND) formally signed a contract to purchase an air surveillance radar system from Japan's Mitsubishi Electric Corp. ...
Sumitomo Investing in New Wire Harness Factory in the Philippines
Sumitomo Wiring Systems, Ltd., a subsidiary of Japan's Sumitomo Electric, is investing in a wiring harness manufacturing facility in Pangasinan that would generate 10,000 ...
Infrastructure Investments to Aid in Philippine Economic Recovery
The Philippine government is pushing infrastructure development under the administration's flagship "Build, Build, Build" program to help the country's economy recover from ...
Nestle Philippines Partners with Cement Manufacturer for Waste Management
Nestle Philippines and cement manufacturer, CEMEX Holdings Philippines, inked a partnership agreement to divert plastic waste laminates away from landfills in Cebu province ...
Distributors Appointed in the Philippines for COVID-19 Detection Helmet
A smart helmet designed to detect COVID-19 will be available in the Philippines as KC Wearable, a Chinese technology and innovation company, announced its partnerships with ...
DOE Clears Bidders for Petroleum Block Exploration in West Philippine Sea
The Department of Energy (DOE) in the Philippines has opened the bids submitted by parties interested to explore untapped energy resources in the West Philippine Sea under ...
Dito Telecommunity Partners with Fortinet as Security Service Provider
Dito Telecommunity, a joint venture between Dennis Uy's Udenna Corporation and China Telecoms which is going to be the Philippines' third telecommunications provider, has ...
New Study to Help Grow Exports of Philippine Products to EFTA Nations
The Department of Trade and Industry's Export Marketing Bureau (EMB) inked a tripartite agreement with the Swiss Embassy in Manila and the Swiss Import Promotion Program ...
Vinamilk Investing in Hi-Tech Dairy Farms in Laos
Vietnamese dairy giant Vinamilk has announced plans to increase its investment in Lao-Jagro, its Laotian subsidiary, by USD 41 million. The funds will be used to complete a ...
Mitsui Engineering & Shipbuilding Exploring Opportunities in the Vietnam Market
Japanese defense companies are increasingly exploring opportunities in South East Asia. One of the latest to make inroads in the market is Mitsui Engineering & ...
Thai Developer to Build Two Industrial Parks in Vietnam
WHA Industrial Development Group, a leading industrial estate developer from Thailand, is currently seeking approval to build two industrial parks in Thanh Hoa province, on ...
Australian Logistics Real Estate Developer Expands to Vietnam
LOGOS, a logistics firm from Australia, has announced expansion to Vietnam, bringing in a yet-to-be-disclosed partner to establish a new venture. The venture will focus on ...
Vietnam Government Calls for Improvements in the Water Sector
A new directive from Vietnam's Prime Minister Nguyen Xuan Phuc has called for strengthening the management of clean water production and trading activities in Vietnam, urging ...
Vietnam's Health Ministry Launches Portal for Publishing Prices of Medical Equipment
The Ministry of Health in Vietnam has launched a new electronic portal for publishing the prices of medical equipment. The prices will be published on this ...
Vietnamese Telco Develops Artificial Intelligence Platform
Vietnam's Ministry of Information and Communication has officially launched the Viettel AI Open Platform, an artificial intelligence (AI) platform developed by the telecom ...
EVFTA Creates New Opportunities for Vietnamese Agricultural Exports
Vietnam is expected to significantly increase its agricultural exports to the EU as a consequence of the recently concluded EU-Vietnam Free Trade Agreement (EVFTA). According ...
Mastercard Builds Alliance to Digitalize Retail Supply Chains in Asia
Mastercard has formed an alliance with N-Frnds, SGeBIZ and Finastra, with support from the Asian Development Bank (ADB), to create technology solutions for the retail supply ...
Chinese Firm Invests in Lithium Battery Production in Indonesia
China's Contemporary Amperex Technology (CATL) has invested USD 2.6 billion in building the largest lithium battery production facility in Indonesia. This is in line with ...