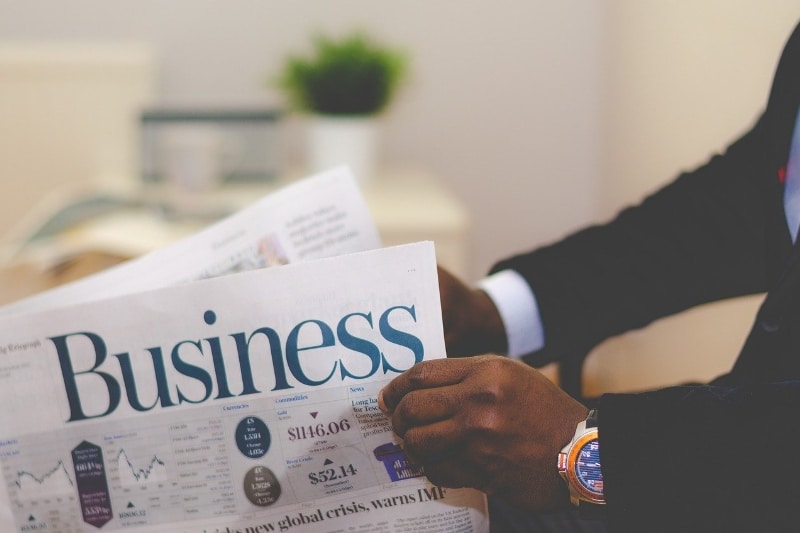 Business News
Business news to help you keep track of the latest developments and identify new opportunities across key sectors in Southeast Asia
Monthly Business News to Help You Understand the Market
Indonesian Air Force to Upgrade Air Defense Radar Technology
To enhance its air defenses, the Indonesian Air Force, or TNI AU, has decided to replace its outdated radars. The Chief of Staff of the Air Force revealed that the Air Force ...
Indonesia Approves GMO Drought-Tolerant Wheat from Argentina
The Indonesian government has granted authorization for genetically modified organisms (GMO) wheat for human consumption, including Bioceres Crop Solutions Corp's HB4 wheat. ...
SK Plasma to Invest USD 250 Million for Blood Products Manufacturing Facility in Indonesia
SK Plasma, a subsidiary of SK Discovery, has announced plans to construct a blood products plant in Indonesia worth USD 250 million. The Indonesian Health Ministry has ...
NeutraDC, NAVER Cloud, and Cisco to Accelerate Cloud Technology Adoption in Indonesia
NeutraDC, a brand under PT Telkom Data Ekosistem, has announced its partnership with NAVER Cloud and Cisco to provide advanced cloud services and solutions to Indonesian ...
AEON to Undergo Massive Stores Expansion in Indonesia
The President Director of PT AEON Indonesia, Takahiro Osugi, recently announced that the Japanese retail chain is planning to expand its presence in Indonesia by opening at ...
LONGi Signs Agreement as Framework Supplier for Renewable Energy in Singapore and Indonesia
During a recent leadership retreat, Indonesia's Coordinating Minister for Maritime Affairs and Investment and Singapore's Senior Minister and Coordinating Minister for ...
Indonesia Enhances Economic Co-operation with Norway and Switzerland
The Indonesian and Norwegian governments have agreed to strengthen economic cooperation by focusing on implementing digital trade and addressing Indonesia's halal ...
Maynilad Allocates USD 3.18 Billion for Wastewater Treatment Projects
Maynilad Water Services, Inc. (MWSI), one of the two utility concessionaires in Metro Manila serving the West Zone, has committed PHP 178 billion (USD 3.18 billion) over the ...
Philippine Government to Build Cold Storage Facilities in Various Fish Ports
President Bongbong Marcos announced that the government plans to build cold storage facilities in several fish ports to lower post-harvest losses, increase the nation's fish ...
Mega Prime Foods Inc. Opens a New World Class Manufacturing Facility in the Philippines
Showcasing its dedication to creating a food-secure Philippines, the company Mega Prime Foods Inc. (MPFI) formally opened its newest manufacturing plant in the Philippines, ...
Royal Thai Air Force Aims to Spend USD 1.2 Billion on Aircraft Upgrading
The Royal Thai Air Force (RTAF) has announced its intention to secure a budget of THB 40 billion (USD 1.2 billion) for the 2024 fiscal year, with additional funding required ...
Thailand Approves USD 1.64 billion Investment Projects, Announces Launch of HQ Biz Portal
The Thailand Board of Investment (BOI) has granted investment privileges totaling THB 56.6 billion (USD 1.64 billion) to a variety of projects aimed at enhancing the ...
Japanese Renewable Energy Developers Explore the Thai Floating and Rooftop Solar Market
Shizen International (Thailand), a subsidiary of Japan-based renewable energy developer Shizen Energy Group, has signed a memorandum of understanding (MoU) with Sena Solar ...
Japanese Players Working on Hydrogen/Ammonia Supply Chain in Thailand
Mitsui O.S.K. Lines (MOL), a Japanese company, has signed a memorandum of understanding (MoU) with the Electricity Generation Authority of Thailand (EGAT), Mitsubishi ...
Singaporean Cybersecurity Company Opens Digital Crime Resistance Center in Thailand
Group-IB, a global cybersecurity company headquartered in Singapore, has revealed plans to establish a Digital Crime Resistance Center in Thailand. The company has also ...
Thailand to Start USD 1 Billion Expansion of Bangkok's Don Mueang Airport in 2023
Airports of Thailand (AOT) has announced its intention to invest $1 billion in expanding the budget traveler terminal at Bangkok's Don Mueang Airport. The expansion project ...
American Company Expands Specialty Materials Capability in Rayong, Thailand
Momentive Performance Materials, a global leader in high-performance silicones and specialty solutions, has announced a new growth investment - a manufacturing facility in ...
Thai Food Conglomerate CP Group Focuses on Sustainable Corn Sourcing
Thai food conglomerate CP Group's Feed Ingredients Trading Business Group (FIT) and Charoen Pokphand Foods Public Company Limited (CP Foods) have announced the implementation ...