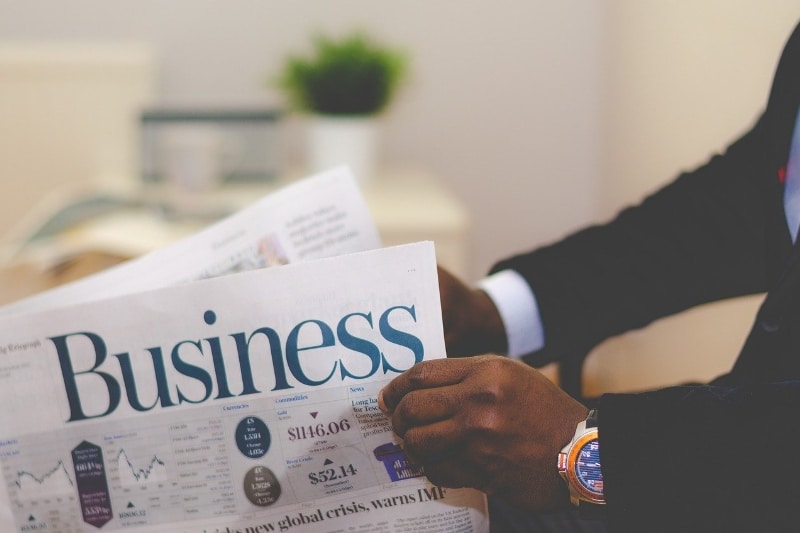 Business News
Business news to help you keep track of the latest developments and identify new opportunities across key sectors in Southeast Asia
Monthly Business News to Help You Understand the Market
Indonesia Targets 33% Jump in Investment in 2022
Indonesia recorded an FDI of IDR 454 trillion (USD 31.6 billion) in 2021, a 10% increase over the previous year. It aims to boost total investment by a third in 2022, ...
Indonesia to Get 50 New Warships by 2024
Indonesia has revealed that a portion of its planned $125 billion investment in defense will go to procuring up to 50 new warships over the next two years. Defense Minister ...
Wine Retailer Boosts Retail Purchases Through High-Tech Sensory Upgrades
The Covid-19 pandemic has provided the digitization catalyst for many businesses. Covid-19 precautions have led to fewer wine tasting opportunities, which has led wine giant ...
Singapore Airlines and NUS Set Up New Digital Aviation Corporate Lab
Singapore Airlines (SIA) and the National University of Singapore (NUS) have launched a new digital aviation corporate laboratory, which will co-create innovative ...
The World's Largest Hydro-Floating Solar Hybrid Project in Thailand
The Electricity Generating Authority of Thailand (EGAT) has moved forward with its policy of using clean energy and reducing carbon dioxide emissions with smart technology by ...
Indonesia to Develop Polysilicon Industry to Boost Solar Panel Production
Indonesia is looking to develop a USD 4 billion polysilicon industry, which could pave way for the tropical country to produce more solar panels. The government has been in ...
CleanTech Ties Up with The Blue Circle for the Philippines' Largest Offshore Wind Project
Filipino-owned renewable energy developer CleanTech Global Renewables Inc. has teamed up with Singapore-based The Blue Circle to undertake a 1.2 GW offshore wind project in ...
Singapore to Invest USD 9.2 billion in Renewable Energy and Logistics in Indonesia
In January 2022, Singapore and Indonesia signed an MOU on Bilateral Partnership on Green and Circular Economy Development, and an MOU on Energy Cooperation. With these MOUs ...
Thailand and Saudi Arabia Restore Diplomatic Ties, Explore Investment Opportunities
In January 2022, Saudi Arabia and Thailand restored full diplomatic ties, following more than 3 decades of frozen relations. The rapprochement comes in parallel with a joint ...
Thailand a Strategic Production Base for Japanese Manufacturers
The government of Japan has confirmed that it wants to maintain Thailand as its key production base, and has agreed to launch joint plans on green industry and advanced ...
Singapore Police Unveil New Drones for Crowd Management, Search and Rescue
In January 2022, the Singapore Police Force revealed two new drones that would join its current fleet of Unmanned Aerial Vehicles (UAVs). The first drone was reported to ...
Singapore Surpasses 50 Million Metric Tons in Marine Fuel Sales
The Maritime and Port Authority of Singapore (MPA) has reported sales of 50,000 metric tons (mt) for ship-to-ship LNG bunkering operations in 2021. Combined with sales of ...
Thailand Plans 36 Mega-infrastructure Projects Worth USD 45 Billion
Thailand is planning major infrastructure projects for 2022. Cumulatively valued at over USD 45 billion, these mega-infrastructure projects aim at improving the country's ...
Singapore Achieves Medium to Long Term Investment Target Despite Pandemic Challenges
Singapore's Economic Development Board (EDB) announced that it had pulled in SGD 11.8 billion (USD 8.8 billion) worth of fixed-asset investments in 2021, in line with its ...
San Miguel to Commence Operation of Battery Energy Storage Facilities in 2022
SMC Global Power Holdings Corp., the energy arm of San Miguel Corporation, has announced that a total of 690 MW of its 1,000-MW Battery Energy Storage System (BESS) ...
Philippines Embarks on Major Infrastructure Projects in Eastern Visayas
The Philippines' Department of Public Works and Highways (DPWH) Region VIII is looking to implement infrastructure projects worth PHP 43 billion (USD 0.8 billion) in Eastern ...
Philippines Ties Up with France to Improve Local Dairy Industry
A joint declaration to enhance cooperation in food security was signed between the government of the Philippines and France. The discussion puts emphasis on developing the ...
Philippine Air Force and Philippine Army Bolsters Acquisitions for Humanitarian and Defense Missions
The Philippines will have more assets for humanitarian assistance and disaster relief (HADR) missions as initial funding, valued at PHP 1.6 billion (USD 31.2 million), for ...