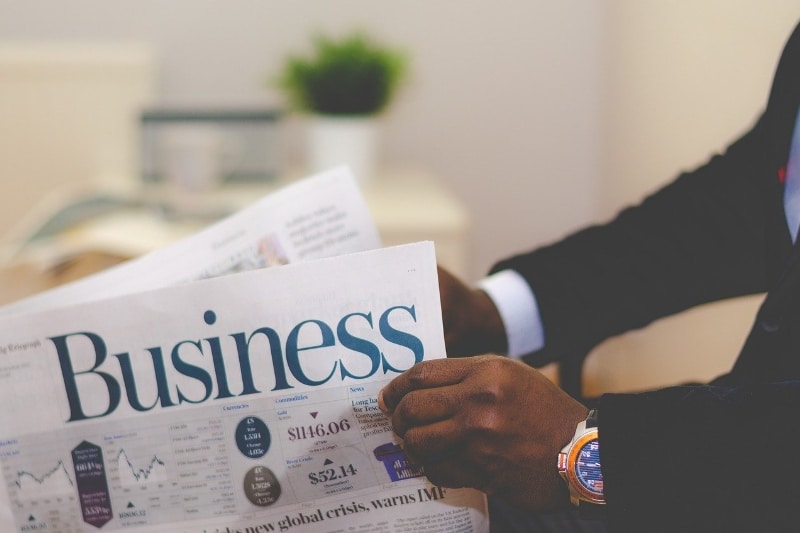 Business News
Business news to help you keep track of the latest developments and identify new opportunities across key sectors in Southeast Asia
Monthly Business News to Help You Understand the Market
Filipino Conglomerates Invest to Build the First AI Research Hub in the Philippines
Filipino conglomerates have expressed interest in funding and building the Philippines' first National Center for AI Research (N-CAIR) which was one of the components of the ...
ADB Makes its Largest Infrastructure Financing in Asia and the Pacific Region, in the Philippines
The Asian Development Bank (ADB) has just become a major proponent of one of the Philippines' most extensive infrastructure projects, the North-South Commuter Railway ...
Philippines, Israel Sign an Investment Promotion and Protection Deal
The Philippines and Israel have vowed to strengthen bilateral economic relations by signing the Investment Promotion and Protection Agreement (IPPA), which could potentially ...
Manila City Government Opens a New USD 41 Million Hospital
The City Government of Manila formally inaugurated the new PHP 2.3 Billion (USD 41 million) Bagong Ospital ng Maynila on June 24, 2022, after it broke ground on June ...
Cosco Inks a Joint Venture Deal with Siam Global For a One-Stop Warehouse
Cosco Capital, Inc. has approved and signed a joint venture agreement with Siam Global House Public Company Limited to operate a one-stop warehouse for building and ...
Defense Department to Acquire USD 533 million Korean-made Offshore Patrol Vessels
On the last week of June 2022, the Philippine Department of National Defense (DND) and South Korean shipbuilder Hyundai Heavy Industries (HHI) signed the PHP 30 billion (USD ...
Japanese Manufacturing Company Plans USD 710 Million Expansion of Subic Facility
The Department of Trade and Industry (DTI) said Japan's Nidec Corp., a maker of electric motors, is planning a PHP 40 billion (USD 710.8 million) expansion of its ...
South Korean Firm to Invest PHP 750 Million in a Tapioca Starch Plant in Mindanao
Daesang Philippines Corp., the local unit of South Korea's Daesang Corp., has received approval from the Board of Investments (BOI) to produce tapioca starch in the country ...
More Opportunities for Vietnamese Coffee Export to the US
Vietnam is anticipating more chances in the US market as the price of its coffee exports is rising. In the first five months of 2022, Vietnam raked in USD 124.95 million from ...
Singapore to Spend USD 2.7 billion in ICT, with 80% of Contracts Expected to Stay Open for SMEs
The Singapore Government announced in June that it plans to spend USD 2.7 billion for infocommunications technology (ICT) procurement in 2022 with small and medium-sized ...
Singapore to Double Number of Eldercare Centers by 2025 and Expand Their Services
The Singapore Ministry of Health (MOH) has announced plans to nearly double the number of eldercare centers in Singapore from 119 to 220 by 2025. This announcement comes ...
Vietnam to Host Apple's iPad Production for The First Time
Apple has announced to produce iPad in Vietnam for the first time. This is in an effort to diversify its supply chain and lessen reliance on China, the company's primary ...
Kinetic Energy Storage Firm Expands its Operation Capacity in the Philippines
Amber Kinetics, a manufacturer of grid-scale kinetic energy storage systems (KESS) will complete its second manufacturing plant in the country by year-end, expanding its ...
Rising Chip Demand Leads to 13.8% Hike in the Manufacturing Sector
The global chip shortage led to increasing demand for semiconductors, which in turn made Singapore's manufacturing output jump 13.8% year-on-year in May. For eight months the ...
KFC and Tria Partner to Attempt Food and Packaging Waste Management
KFC and sustainable packaging firm, Tria partner on a project that plans to recycle food and packaging waste into fertilizers. The pilot project started in June at KFC's ...
Grant to Help Firms Reduce Energy Bills
On June 21st, Singapore's Ministry of Finance announced the new Energy Efficiency Grant. The grant will assist SMEs in the food services, food manufacturing, and retail ...
Defense Memorandum between Japan and Singapore
At the 19th Shangri-La Dialogue in Singapore, Japan Minister of Defense Kishi Nobuo and Singapore Defense Minister Dr Ng Eng Hen signed an Enhanced Memorandum on Defense ...
Arquus and Pindad Cooperation on Indonesia's Future Programs
Arquus and PT Pindad signed an MoU during the Eurosatory 2022 exhibition, which took place in Paris, to create a future partnership in land systems platforms for Indonesia. ...