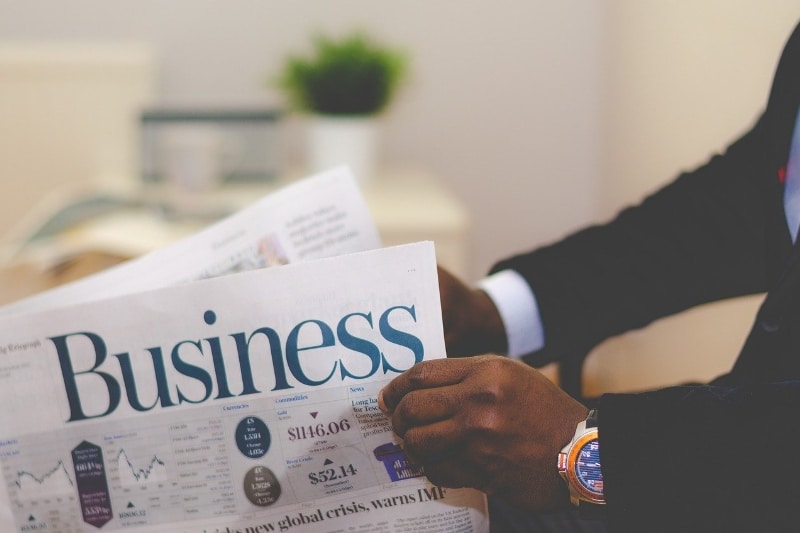 Business News
Business news to help you keep track of the latest developments and identify new opportunities across key sectors in South East Asia
Monthly Business News to Help You Understand the Market
Indonesia's Halal Law Comes into Effect
Indonesia's Halal Product Law came into effect as of 17 October 2019. The Halal Law regulates the processing, materials and certification of Halal products, on top of ...
Indonesia's First Spaceport to Operate in Papua
Indonesia is aiming to build the country's first spaceport in Biak, Papua. This is to facilitate the National Institute of Aeronautics and Space (LAPAN)'s plan to pursue a ...
Indonesia Registers Investment Growth After Elections
According to the Investment Coordinating Board (BKPM), Foreign direct investment (FDI) in Indonesia grew by 18% y-o-y in the third quarter of 2019, indicating that market ...
Indonesia Gives Green Light to Allow Overseas Data Placement
Indonesia has relaxed its data storage rules, revising the 2012 regulations which require domestic storage of a range of data to allow oversight by the government. Although ...
Indonesia Aims for Production of 100% Green Fuel by 2022-2023
Indonesia has set a goal to reach 100% green fuel production as an end-product of palm oil by 2022-2023. To achieve this, the government was seeking national and foreign ...
Indonesia Aiming to Jumpstart Electric-car Industry with Nickel Riches
Indonesia holds a quarter of the world's nickel reserves and has implemented a ban on ore exports by January 2020. This is part of the country's strategy is to lure EV makers ...
Alodokter Raises USD 33 Million in Series C Funding
Indonesian healthtech startup, Alodokter, successfully raised USD 33 million in Series C funding in October 2019. The round was led by Sequis Life, with the participation of ...
Vietnam's Own Satellite to be Built by Japan's Sumitomo and NEC
Vietnam will be deploying its own earth observation satellite, the LOTUSat-1, in 2023. This will be Vietnam's first satellite, using the latest sensor and radar technology for
Vietnam Working with Danish Energy Agency on Offshore Wind Mapping
As a part of a broader cooperation between Denmark and Vietnam, the Vietnamese Electricity and Renewable Energy Authority is working with the Danish Energy Agency to ...
Vietnam Airlines and ST Engineering Form Joint Venture for Aircraft Maintenance Services
More than a year after the deal was inked between Vietnam Airlines Engineering Company (VAECO) and ST Engineering Aerospace, the firms officially introduced their newly ...
Uniqlo to Open its First Store in Vietnam
Vietnam's first-ever store of Japanese apparel retailer Uniqlo is scheduled to open in downtown Ho Chi Minh City (HCMC) by the end of 2019. The store, named Uniqlo Dong Khoi, ...
Thua Thien Hue to have a New Automotive Manufacturing Complex
Adding to the list of projects calling for investment in 2019, an automotive Manufacturing and assembly complex project has just been approved by The People's Committee of ...
Possible Medical Tourism Cooperation between Vietnam and Korea
Under a cooperation agreement between the authorities of Ho Chi Minh City (HCM City) and Incheon City, a conference on Medical tourism was held in October in HCM City to ...
Ho Chi Minh City Welcomes Feedback from British Businessmen to Facilitate Investment
A recent report by the US News and World Report ranked Vietnam 8th out of 29 best countries to invest in. This is a remarkable improvement against the 23rd position in 2018, ...
Hai Phong City Plans Two More International Container Terminals
Vietnam's Prime Minister Nguyen Xuan Phuc has greenlighted the expansion of Lạch Huyện Port to two more terminals in the next 6 years, with the first terminal expected to be ...
18 New Air Quality Sensors from Germany Delivered to Hanoi
Hanoi will be receiving 18 air quality monitoring devices from the German Development Cooperation Organization (GIZ). The sensors will be installed in Hoan Kiem district, ...
Thailand Seeking to Benefit from US-China Tensions
Thailand's Board of Investment (BOI) approved four investment projects from Japan, Taiwan and Singapore worth around USD 1 billion in September 2019. According to the BOI, the
Thai Navy to Buy Amphibious Transport Dock Ship from China
In September 2019 it was announced that China State Shipbuilding Corporation (CSSC) is set to build a Type 071E amphibious transport dock ship that will be delivered to the ...