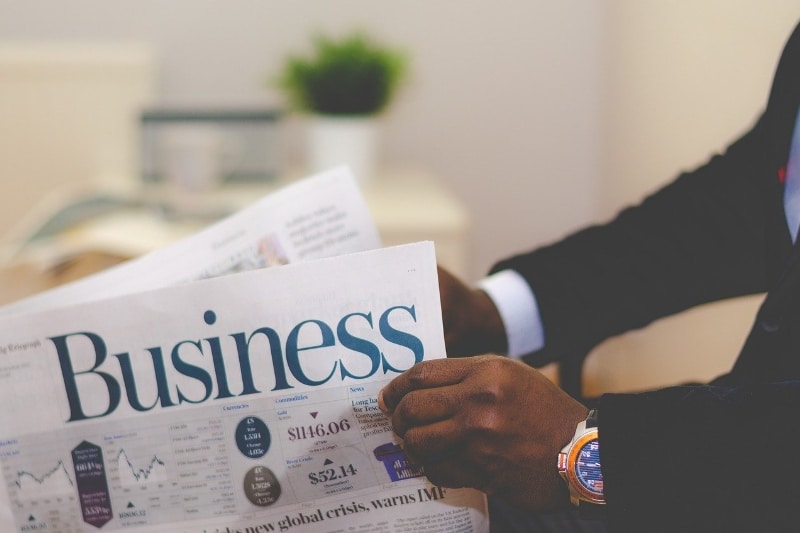 Business News
Business news to help you keep track of the latest developments and identify new opportunities across key sectors in Southeast Asia
Monthly Business News to Help You Understand the Market
Thai Startups Explore Insect Feed as Alternative to Grain
Thai startups are exploring the use of insects to make animal feed in an effort to lower prices and increase sustainability. In effect, traditional farming methods consume ...
Thailand Approves Free Trade Zone for the EEC, Targets USD 62 Billion Investment
The government of Thailand has recently announced that it aims for a USD 62 billion investment in the Eastern Economic Corridor (EEC) over the next five years. The 2023-2027 ...
Austrian Company Explores New Power Plant Projects in Thailand
Leading Austrian power generation solution company INNIO just announced that it has signed a Memorandum of Understanding (MoU) with B.Grimm Power to collaborate on building ...
Thailand Testing Its First Electric Locomotive
It has recently been announced that Thailand's first electric locomotive will be tested at Bang Sue Grand Station in Bangkok by the end of 2022. Local company Energy ...
Thai Centre of Excellence Launches Pilot Program for Liver Diseases
The Centre of Excellence in Cancer at Prapokklao Hospital recently launched a pilot program called EZ Liver Clinic (Easy Liver Clinic) as part of its goal to reduce liver ...
Thailand to Expand Cyber Security Laws
Thailand´s National Cyber Security Agency (NCSA) plans to expand the enforcement of its standard framework of security requirements from the current 60 organizations of ...
Schneider Electric Building Smart Electrification Infrastructure for EVs in Thailand
French digital automation and energy management multinational company Schneider Electric is building an intelligent electrification infrastructure for Thailand's electric ...
Belgian Biscuit Manufacturer to Open Biscoff Factory in Thailand
Belgian biscuit manufacturer Lotus Bakeries has ambitious plans to increase its production. The Biscoff producer announced its goal to open a factory in Thailand within the ...
Thai Union Launches Alternative Shrimp Products in Thailand
It has recently been announced that the plant-based food venture of seafood giant - Thai Union, OMG Meat, is launching alternative seafood dumplings into Thai supermarkets ...
Thailand's Defense Technology Institute Partners for Production of Advanced Land Systems Technologies
It has just been announced that the Defense Technology Institute (DTI), Thailand's defence research and development (R&D) agency, will partner with global aerospace and ...
Singapore's First Energy Storage System at Pasir Panjang Terminal
In an effort to increase energy efficiency and reduce carbon emissions, Singapore's first Energy Storage System (ESS) has been deployed at Pasir Panjang Terminal, and will ...
AIMCo Considers First Office in Singapore to Expand into Asia
Alberta Investment Management Corp (AIMCo) is considering Singapore over Hong Kong in order to expand its private equity group into Asia. According to the head of private ...
Quadrupled in Size, Bombardier Launches the Transformed Singapore Service Center
On June 30th, 2022 Bombardier inaugurated the largest OEM business aviation maintenance facility in Asia Pacific, the transformed Service Center, at the Seletar Aerospace ...
MeaTech Introduces 3D-Bioprinted Meat into Singapore
MeaTech 3D Ltd., an internationally renowned deep-tech cultured meat and food company, signed an agreement with Umami Meats for the joint development of 3D-printed cultured ...
Singapore Trials its First Floating Solar Panel Project
Singapore recently exhibited a new kind of solar panel, designed to withstand rough winds and choppy waters, to be placed at sea. The project is based on the Norwegian Firm ...
The Philippines Sorting Out Uncertain Policies in Upstream Gas to Lure Investments
Building new power plants, the use of renewable energy, and bringing down the price of electricity to consumers are the Philippines President Ferdinand Marcos' priorities for ...
Global Tech Giants to Manufacture Their Products in Vietnam
As an attempt to lower risks and dependence on China, Google will begin producing its Pixel smartphones in Vietnam in 2023. Accordingly, Google will shift a small portion of ...
Philippines as a Regional Hub for Biopharma Innovation is Attainable
The Pharmaceutical and Healthcare Association of the Philippines (PHAP) expressed full support to the Department of Trade and Industry's (DTI's) priority agenda to promote ...