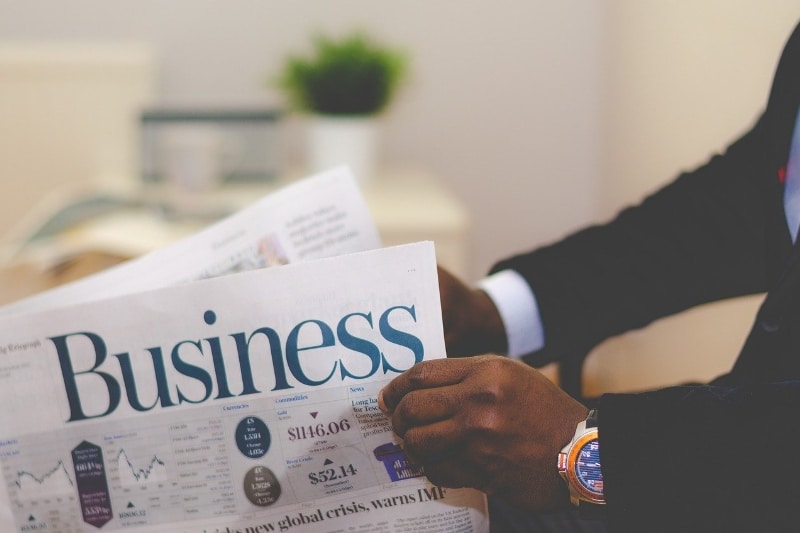 Business News
Business news to help you keep track of the latest developments and identify new opportunities across key sectors in Southeast Asia
Monthly Business News to Help You Understand the Market
K-One Technology to Produce NASA-approved Ventilators
Owing to the growing need for ventilators throughout the world to manage the COVID-19, K-One MediTech Sdn Bhd (KOM), the wholly-owned subsidiary of K-One Technology Bhd ...
Malaysia to Become Low Carbon Nation, Transition to Circular Economy by 2025
The 12th Malaysia Plan (12MP) has unveiled that Malaysia will pursue a low-carbon, clean and resilient development strategy to achieve sustained socio-economic growth. The ...
PETRONAS and ENEOS Expand Energy Partnership To Develop Hydrogen Supply Chain
PETRONAS, Malaysia's state-owned energy firm via its subsidiary, PETRONAS Gas & New Energy Sdn Bhd (PGNESB) has signed a Memorandum of Understanding (MoU) with Japanese ...
Malaysian Government Announces The Biggest Five-Year Development Plan with MYR 400 Billion Budget
Prime Minister Ismail Sabri Yaakob has presented the 12th Malaysia Plan (12MP), the nation's five-year development framework between 2021-2025. The 12MP is largest five-year ...
Aerospace Sector to be Boosted Under 12MP
The Twelfth Malaysia Plan (12MP), the country's long-term development plan has identified the aerospace sector as one of its high-tech and priority industries to be ...
Malaysia to Launch National Agrofood Policy 2021-2030
The Malaysian government will be launching a National Agrofood Policy 2021-2030 (NAP 2.0) to transform the agrofood industry into a sustainable, competitive and ...
E-commerce Firms in Indonesia Competing in the Groceries Segment
The Institute of Grocery Distribution estimates that Indonesia has one of the biggest grocery markets in Asia, with a value expected to reach around USD 170 billion in 2022, ...
Hyundai and LG Begin Construction of EV Battery Cell Plant in Indonesia
In September, Hyundai Motor Group announced the commencement of construction of an Electric Vehicle (EV) battery cell plant in Karawang, near Jakarta Indonesia. The ...
Indonesia Moving Forward with Plans for New Capital
The president of Indonesia, Joko "Jokowi" Widodo, has just approved the government work plan (RKP) of 2022, which allocates over USD 32 million for the country's new capital ...
Nokia and Indosat Ooredoo Launch 5G Network in Indonesia
In September 2021, Finnish IT and consumer electronics company Nokia and Indonesian telecommunications provider Indosat Ooredoo announced the launch of commercial 5G services ...
Indonesian Insurtech Company Receives Funding to Launch Subscription-Based Digital Insurance Products in Indonesia
Rey Assurance, the first dedicated and integrated health, life and critical illness Insurtech company in Indonesia, has received approximately USD 1 million worth of seed ...
Indonesia to Develop First Pumped Storage Hydropower Plant to Support Energy Transition
The World Bank's Board of Executive Directors has approved a USD 380 million loan for Indonesia to develop its first pumped-storage hydropower plant, which aims to improve ...
Indonesian Government Shows Support for Australia-Asia PowerLink Energy Infrastructure Project
In September 2021, Indonesia's Coordinating Ministry for Maritime and Investments Affair announced its support for Sun Cable's Australia-Asia PowerLink, one of the world's ...
Record High Exports and Trade Surpluses in August Indicate Economic Recovery for Indonesia
In August, Indonesia's exports hit a record high of USD 21.42 billion, boosted by surging commodity shipments, helping Southeast Asia's biggest economy post its largest-ever ...
Indonesia to Buy Five Transport Aircraft from Lockheed Martin
In September 2021, the Indonesian Air Force (TNI-AU) confirmed plans to buy five Lockheed Martin C-130J Super Hercules tactical transport aircraft. Moreover, several ...
Three Indonesian Domestic Agricultural Startups Tipped to Become Unicorns
3 agricultural technology startups in Indonesia – TaniHub, iGrow and Karsa, have been tipped by tech leaders to be contenders for the country's next unicorn, which is a ...
Vietnam Plans to Grow its Halal Industry
The Ministry of Foreign Affairs recently held a virtual workshop aimed at increasing Vietnamese exports to the halal market and develop a strategic and comprehensive plan for ...
VinFast Collaborates with Israel's StoreDot and Other Players for Fast Charging Batteries
Aiming to obtain a competitive advantage in the global electric vehicle (EV) market, Vinfast, Vietnam´s leading private automotive manufacturer, has formed several ...