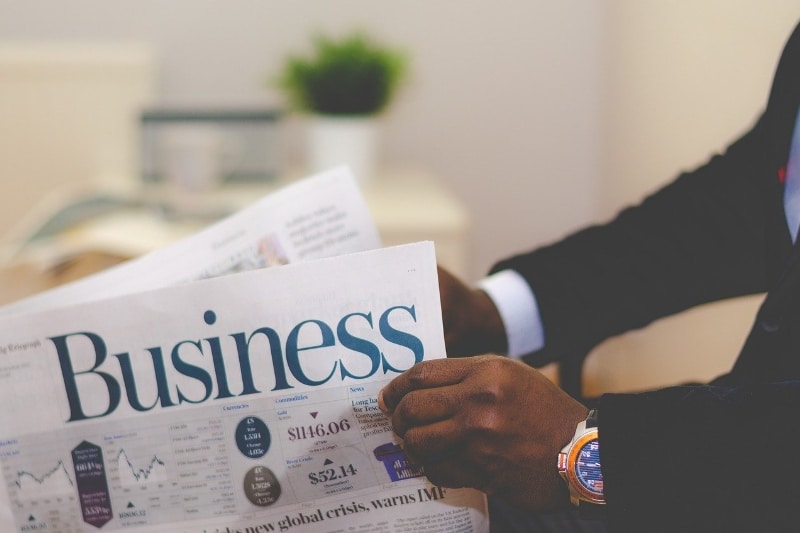 Business News
Business news to help you keep track of the latest developments and identify new opportunities across key sectors in Southeast Asia
Monthly Business News to Help You Understand the Market
Thailand's Largest Wind Power Developer to Double Electricity Generation by 2027
Thailand's largest wind power developer and operator by capacity, Wind Energy Holding (WEH), recently announced its target to double its electricity generation capacity to ...
Polish Investors Considering Indonesia's Railway Sector
Poland has been eyeing Indonesia's railway sector, according to the diplomats and business representatives. In the 2022 Railwaytech Indonesia exhibition, Polish Ambassador ...
EOFlow's Insulin Pump Earns Approval in Indonesia
EOFlow, a Soutk Korean developer of wearable drug delivery systems, revealed that it has been granted approval from the Indonesian Ministry of Health to market its wearable ...
Singaporean Company to Develop Green Hydrogen Plant in Indonesia
Carbon Governance, a Singaporean green energy project developer, recenlty signed a long-term land leasing agreement with an unknown Indonesian firm for a location in ...
Indonesia Designing Incentives for New Capital Investment
Indonesia is creating an incentive package to entice investment in Nusantara, its prospective USD 32 billion new capital city. The mega project involves relocating Southeast ...
Indonesia and ICAO Initiate Aviation Training
The Indonesian government and the International Civil Aviation Organization (ICAO) have inked a Memorandum of Understanding of Cooperation (MoU) for training and capacity ...
Thailand Approves USD 131 Million Phuket Medical Tourism Hub
The Thai government has just approved the construction of a THB 5 billion (USD 131 million) international medical hub in the touristy Phuket. The goal is to expand health- ...
Estonian Company to Build Insect Farm in Vietnam
The Estonia-based startup FlyFeed has recently raised EUR 3 million (USD 30,90,705) to research on feeding the globe by sustainably obtaining insect protein. In order to ...
Hendrix Genetics Expands SPF Vannamei Broodstock Facility in Indonesia
Hendrix Genetics' shrimp breeding activities are reputed as Kona Bay. It has inaugurated a specific pathogen-free (SPF) shrimp broodstock plant in North Bali, Indonesia. The ...
Singapore Considers Offshore Hybrid Renewable Energy System
Two universities in Singapore, National University of Singapore and Nanyang Technological University have together teamed up with Keppel Infrastructure to study the ...
Biggest and Fastest Energy Storage Containers Built in Jurong Island Three Years Before Target
Singapore constructed Southeast Asia's largest energy storage system on Jurong Island, which are referred to as giant batteries and can store a minimum of 200 megawatt-hour ...
Singapore Signs Green Economy Agreement with Australia
Singapore and Australia have already agreed upon 17 projects as part of the bilateral Green Economy Agreement (GEA), signed by the two countries on 18 October. The GEA has ...
ASEAN and EU Ink Comprehensive Air Transport Agreement
In October 2022, at the 28th ASEAN Transport Ministers' Meeting, the Association of Southeast Asian Nations (ASEAN) and the European Union (EU) and its member states signed ...
Thailand's First Vegan Cheese Factory Opens
Swees Plant Based Foods Co., a Thai-based dairy-free cheese startup, recently announced that it will start production in the country's first vegan cheese factory in early ...
Thai Retailers Are Exploring New Formats
Thai retailers are evolving from big box stores with a wide variety of products and prices to next-generation stores catering to a modern lifestyle and capitalizing on ...
Singapore Allocates an Extra USD 165 Million to Enhance Food Security
Singapore, in late October, planned the second phase of the national R&D program on food, to address the food security challenges faced by the country. An extra USD 165 ...
Retail Crypto Investors to See Stricter Regulations in Singapore
In a bid to encourage blockchain-related innovation, the central bank of Singapore: Monetary Authority of Singapore (MAS) introduced stricter digital asset ...
Swiss Company Enters MRO Contract with PT Garuda Indonesia
SR Technics, a world-leading MRO service provider with headquarters in Switzerland, recently signed a multi-year CFM56-7B Engine Support contract with Indonesia´s flag air ...