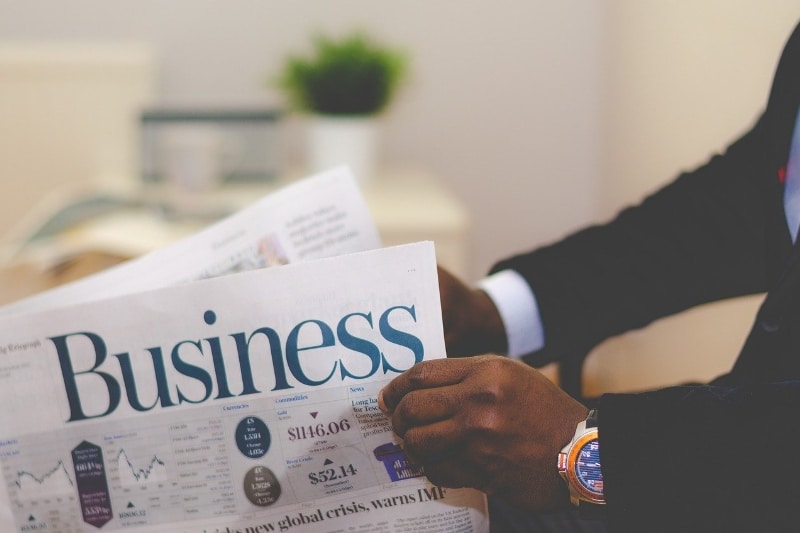 Business News
Business news to help you keep track of the latest developments and identify new opportunities across key sectors in Southeast Asia
Monthly Business News to Help You Understand the Market
Microsoft, Google and Other American Giants Investing in Indonesia's E-commerce
Microsoft has entered into a strategic partnership with Bukalapak, one of Indonesia's leading e-commerce platforms, while Google and Temasek have agreed to invest USD 350 ...
Pharmaceutical Giant STADA Seeking Full Ownership of Vietnamese Pymepharco JSC
Pharmaceutical giant STADA Arzneimittel AG first invested in Vietnamese Pymepharco Joint Stock Company (PME) in 2008, and over the years it has increased its direct and ...
Oxford University's Covid-19 Vaccine to be Produced in Thailand for the Regional Market
Oxford University, which has partnered with British-Swedish pharmaceutical company Astra-Zeneca to produce a Covid-19 vaccine, has announced that it will use Thailand as its ...
Thermo Fisher Builds Pharmaceutical Product Facility in Singapore
Global life sciences company, Thermo Fisher Scientific, has announced plans to develop a facility with two new sterile filling lines in Singapore, extending its capacity for ...
Australia's Vaxine Offers to Hold Clinical Trial for Potential Covid-19 Vaccine in the Philippines
Australian biotechnology company, Vaxine Pty Ltd., has relayed its interest to the Philippines' Department of Science and Technology (DOST) to conduct the second phase of ...
LKL and AT Systematization Sign Distribution Agreement to Sell Gloves
Healthcare equipment supplier LKL International Bhd has entered into a distribution agreement with AT Systematization Bhd to market, sell, and distribute natural rubber latex ...
Mandaya Royal Hospital Puri and Philips Ink Seven-year Partnership Agreement
Mandaya Royal Hospital Puri has inked a seven-year partnership agreement with Royal Phillips (Phillips), a global leader in health technology. The deal aims to integrate a ...
Samsung Electronics Vice Chairman Considers Investment in Vietnam
In October 2020, Samsung Electronics Vice Chairman Lee Jae-Yong had a meeting with Vietnamese Prime Minister Nguyen Xuan Phuc to discuss possible investment plans. Samsung is ...
Royal Enfield to Expand Further in Asia through New Facility in Thailand
Royal Enfield, a British motorcycle brand that has been owned by Indian Manufacturer Eicher Group since 1994, has announced its intention to expand overseas, with plans to ...
Plant-based Egg Substitute Producer Expands in Singapore
Eat Just, a plant-based egg substitute producer, has announced a partnership with an investment consortium, led by Proterra Investment Partners Asia, to launch a new ...
Japanese firm, Yokowo, chooses Philippines as Site for Wiring Harness Manufacturing Venture
Japanese company Yokowo Co Ltd has set up its automotive wiring harness and components manufacturing facility in the Philippines after a year-long due diligence process in ...
Western Digital Pledges MYR 2.3 Billion in Investment in Malaysia
The hard disk drive manufacturer Western Digital has committed to increasing its investments in Malaysia by MYR 2.3 billion (USD 566.3 million) to boost its production ...
Indonesia to Develop Nickel Supply Chain for Batteries and Electric Vehicles
Indonesia is moving toward building an industry to supply nickel for batteries and electric vehicles (EV). Crucially, the country has already banned the export of nickel ore, ...
Vietnam to Start Construction for Long Thanh International Airport
The Airports Corporation of Vietnam (ACV) commenced construction work for the new Long Thanh International Airport in December 2020. This is an airport development project ...
Smart Cities Considered in Eastern Economic Corridor
As of October 2020, Thailand has welcomed 277 investment projects in its Eastern Economic Corridor (EEC), a development project that aims to transform the country's eastern ...
Renewed Partnership between Maritime and Port Authority of Singapore and American Bureau of Shipping
The Maritime and Port Authority of Singapore (MPA) signed a memorandum of understanding (MOU) with the American Bureau of Shipping (ABS) to renew their maritime partnership ...
Bataan-Cavite Mega Bridge Design Contract Won by T.Y. Lin International and Pyunghwa Engineering
The Department of Public Works and Highways (DPWH) has awarded the engineering design contract for the Bataan-Cavite Interlink Bridge Project to a joint venture between T.Y. ...
Miri Hospital in Sarawak's Northern Region Gets Infrastructure Support
The Gabungan Parti Sarawak (GPS) state government in north Sarawak is committed to improving its physical and digital infrastructure to transform Miri Hospital into the ...