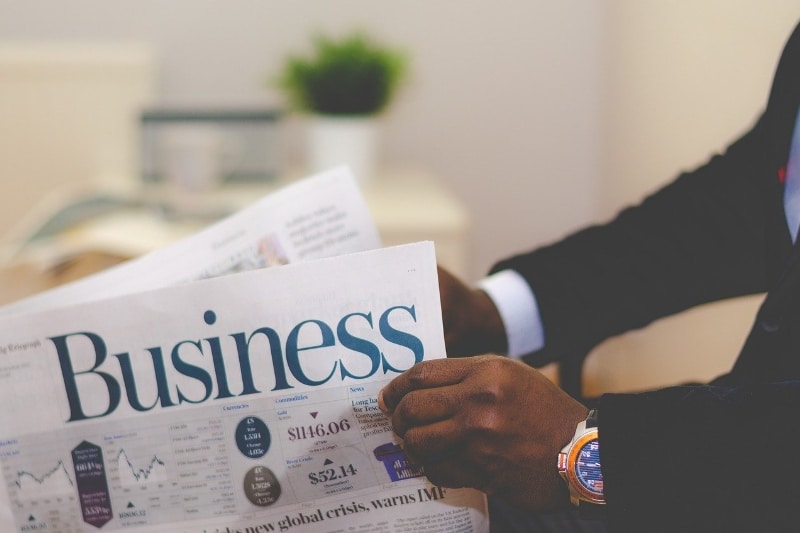 Business News
Business news to help you keep track of the latest developments and identify new opportunities across key sectors in Southeast Asia
Monthly Business News to Help You Understand the Market
SAF Establishes 4th Service to Defend Singapore's Digital Domain
The Singapore Armed Forces (SAF) will be setting up a Digital and Intelligence Service (DIS) to strengthen Singapore's defense against threats in the digital sphere. The ...
Malacca State to Build Undersea Tunnel to Indonesia
The Chief Minister of Malacca State Government, Sulaiman Md Ali, has revealed that the state government intends to build an undersea tunnel for a rail system network to ...
GIZ and Decathlon to Make Vietnam's Garment and Textile Production Greener
Vietnam's garment and textile industry is striving for the implementation of green production to reduce emissions in response to the Vietnamese government's commitment made ...
Dutch Sustainable Aquaculture Fund Opens Its 1st Overseas Office in Thailand
Dutch company Aqua-Spark, a sustainable aquaculture-focused investment fund, has announced the opening of an office in Bangkok, Thailand, the first outside the Netherlands. ...
Construction of 3 Climate-resilient Bridges in Metro Manila Set to Start Soon
The Philippine government is set to start the construction of three climate-resilient bridges that are designed to decongest Metro Manila's traffic-heavy areas - the Marcos ...
Cashless Society Possible in the Philippines Within a Decade
New research from global giant payments, Visa, suggested that a fully cashless Philippine society may be possible in less than a decade. This is because more Filipinos are ...
Black & Veatch to Partner with The Green Solutions to Promote Green Energy Production
Black & Veatch and The Green Solutions (TGS) have signed a Memorandum of Understanding (MoU) to advance the production and supply of green hydrogen and green ammonia in ...
A B2C e-Grocery Platform to Benefit Indonesian Farmers
Farmers across Indonesia stand to benefit from higher income and better access to a market already worth USD 120 billion a year following a successful round of fundraising ...
Kalera Builds First Phase of a Vertical Mega-Farm in Singapore
Kalera, a leader in sustainable indoor vertical farming, has finalized phase one of the construction at the Changi Logistics Centre with the completion of the core structure ...
Fujifilm to Help Establish Malaysia's First Endoscopy Training Centre
Fujifilm Malaysia, a subsidiary of Japan's leading camera and photography company, Fujifilm Corporation, has partnered with the University of Malaya Medical Centre (UMMC) to ...
Dyson to Invest USD 1.1 Billion in Singapore over 4 Years
In 2020, global tech and household appliances company Dyson first announced its USD 3.6 billion global investment plan, which would see its investment funds divided between ...
Austrian Company Builds World's Largest Lyocell Plant in Thailand
Austria's Lenzing Group, a leading supplier of wood-based specialty fibers, has just announced the successful completion of its key lyocell expansion project in Thailand. The ...
American Healthcare Provider, Optum, Expands in the Philippines with New Offerings
Optum Global Solutions Philippines, an American healthcare services and innovation company and a subsidiary of UnitedHealth Group, is celebrating its tenth year of operations ...
5 MW Battery Energy Storage System Pilot Project Launched in Indonesia
The Indonesian state-owned utility PLN has signed a memorandum of understanding (MOU) with the Indonesia Battery Corporation (IBC) to build a 5 MW battery energy storage ...
Economic Recovery of Indonesia to Continue in 2022 as Manufacturing Expands
Economic recovery in Indonesia is expected to continue in 2022 because of the growth in investment and the continued strength of exports, according to UOB. UOB forecasts that ...
US-Vietnam to Strengthen Climate Change Cooperation
The US will strengthen exchanges and cooperation with Vietnam regarding climate change response in order to achieve the goals set by leaders of the two countries at the 26th ...
Vietnamese Wood Industry Set to Grow Buoyed by FTAs
Recovering from the negative economic impact of the Covid-19 pandemic, Vietnam's exports of timber and non-timber forest products were estimated to have reached a value of ...
Indonesia to Add 9 Million Digital Talents by 2030, Creating Opportunities for Private Players
Indonesia will need at least nine million digital talents by 2030, according to the Coordinating Minister for Economic Affairs. The country's digital economy currently ...