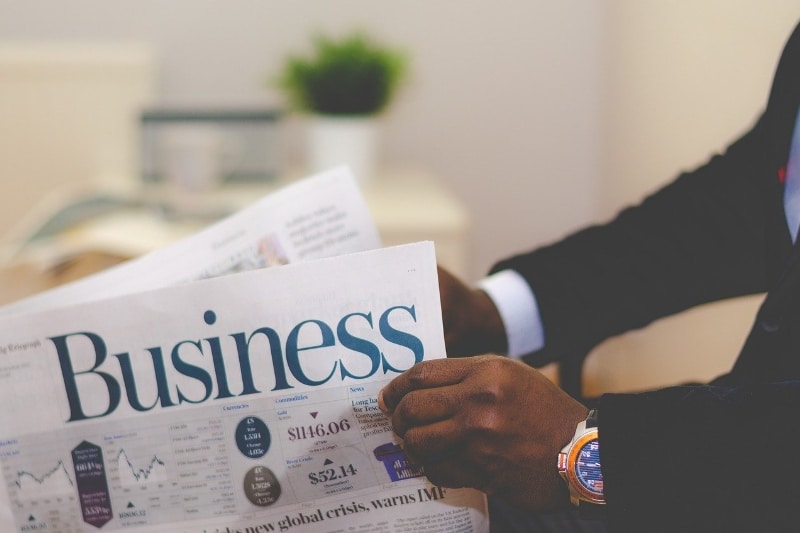 Business News
Business news to help you keep track of the latest developments and identify new opportunities across key sectors in Southeast Asia
Monthly Business News to Help You Understand the Market
Singapore to Spend USD 2.7 billion in ICT, with 80% of Contracts Expected to Stay Open for SMEs
The Singapore Government announced in June that it plans to spend USD 2.7 billion for infocommunications technology (ICT) procurement in 2022 with small and medium-sized ...
Singapore to Double Number of Eldercare Centers by 2025 and Expand Their Services
The Singapore Ministry of Health (MOH) has announced plans to nearly double the number of eldercare centers in Singapore from 119 to 220 by 2025. This announcement comes ...
Vietnam to Host Apple's iPad Production for The First Time
Apple has announced to produce iPad in Vietnam for the first time. This is in an effort to diversify its supply chain and lessen reliance on China, the company's primary ...
Kinetic Energy Storage Firm Expands its Operation Capacity in the Philippines
Amber Kinetics, a manufacturer of grid-scale kinetic energy storage systems (KESS) will complete its second manufacturing plant in the country by year-end, expanding its ...
Rising Chip Demand Leads to 13.8% Hike in the Manufacturing Sector
The global chip shortage led to increasing demand for semiconductors, which in turn made Singapore's manufacturing output jump 13.8% year-on-year in May. For eight months the ...
KFC and Tria Partner to Attempt Food and Packaging Waste Management
KFC and sustainable packaging firm, Tria partner on a project that plans to recycle food and packaging waste into fertilizers. The pilot project started in June at KFC's ...
Grant to Help Firms Reduce Energy Bills
On June 21st, Singapore's Ministry of Finance announced the new Energy Efficiency Grant. The grant will assist SMEs in the food services, food manufacturing, and retail ...
Defense Memorandum between Japan and Singapore
At the 19th Shangri-La Dialogue in Singapore, Japan Minister of Defense Kishi Nobuo and Singapore Defense Minister Dr Ng Eng Hen signed an Enhanced Memorandum on Defense ...
Arquus and Pindad Cooperation on Indonesia's Future Programs
Arquus and PT Pindad signed an MoU during the Eurosatory 2022 exhibition, which took place in Paris, to create a future partnership in land systems platforms for Indonesia. ...
Malaysia's Graphene-Enhanced Super Battery Energy Solutions Attract Dongying Cospower Technology
Malaysia's energy R&D firm, Graphene Synergy Sdn Bhd, has created the country's first graphene-enhanced super battery energy solutions that could potentially disrupt the ...
TOYO Initiates Feasibility Study for Green Ammonia Production in Indonesia
TOYO Engineering Corporation received an award from the Ministry of Economy, Trade, and Industry (METI), Government of Japan and will start a feasibility study for green ...
Singapore to Boast of the Largest Cultivated Meat Facility in Asia
Scheduled to open at JTC Bedok Food City in Singapore in the first quarter of 2023, Good Meat is a company that makes healthier and more sustainable foods by applying the ...
Pandawa Agri Indonesia Partners with Rabo Foundation to Establish Smallholders Sustainable Agri Initiatives in Eastern Indonesia
Pandawa Agri Indonesia (PAI), an Agri life science company focused on pesticide reductant development, partners with Rabo Foundation, establishing the Mbay Rice Ecosystem ...
Singapore's Annual GDP Affected Due to War and Covid-19 Disruptions
In the first quarter of 2022 Singapore's economy showed promising growth, way more than was previously estimated. However, the annual GDP will stay in the lower half of the ...
Study on the Indonesian Tidal Power Resources
The state-owned companies, Indonesian Power and PLN together did a feasibility study on Larantuka Traits conducted by UK's tidal energy companies, SBS International and SBS ...
Chevron and Pertamina Sign MOU for Lower Carbon Power Resources
Chevron New Ventures Pte. Ltd. (Chevron) on behalf of Chevron Corporation and Indonesian state-owned company, PT Pertamina, have signed an agreement on new lower-carbon ...
Jakarta's Expansion Plans with Help From Alsom
PT Jakarta Mass Rapid Transit (MRT) and Alsom, a global leader in sustainable solutions, signed a Memorandum of Understanding (MoU) to join hands and work on the development ...
Telkom and Microsoft Expand Partnership to Accelerate Indonesia's Digitization
PT Telkom Indonesia (Persero) Tbk and Microsoft have signed a strategic partnership agreement to accelerate Indonesia's national digitalization, strengthen the country's ...