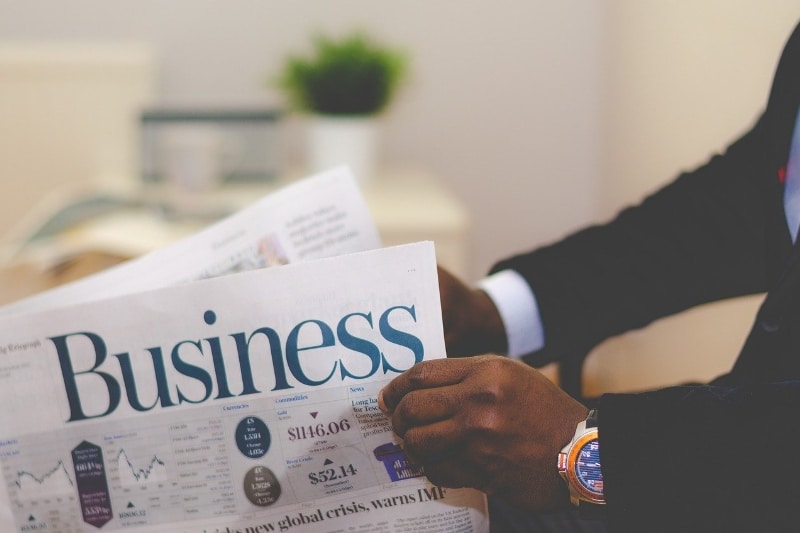 Business News
Business news to help you keep track of the latest developments and identify new opportunities across key sectors in Southeast Asia
Monthly Business News to Help You Understand the Market
Philippine Infradev Subsidiary for Subway Projects Gets Approval from SEC
The Securities and Exchange Commission (SEC) has approved the application of Infrastructure and real estate company Philippine Infradev Holdings Inc to incorporate Makati ...
New PHP 1 Billion Bread-Making Factory Opened in Mindanao
Gardenia Bakeries Philippines Inc. announced the inauguration of its new 2.5 hectare plant in Mindanao. The PHP 1 billion (USD 19 million) production facility is located in ...
Metrojet Begins Construction of FBO/MRO Complex in the Philippines
Hong Kong based business jet operator, Metrojet, commenced the construction of a 26,000 square meter aviation parking and maintenance facility in the Philippines. The USD 25 ...
First Gen Receives Notice to Proceed with LNG Terminal Project
FGEN LNG Corporation (FGEN LNG), a wholly-owned subsidiary of Philippine Energy company, First Gen Corporation (First Gen), has learned of the approval of its application for ...
Alfamart to Open 200 New Stores in the Philippines
Indonesian mini-mart chain company, Alfamart, is planning to open 200 new stores in the Philippines in 2019, according to a report by Fitch Ratings. Alfamart has partnered ...
US-Incubated Solar Technology Launches at Hanwha Factory in Malaysia
Massachusetts-based silicon wafer manufacturer 1366 Technologies with its strategic partner Hanhwa Q CELLS Malaysia Sdn Bhd, a subsidiary of South Korean module manufacturer ...
TNB, PWD to Collaborate on Renewable Energy
Tenaga Nasional Berhad (TNB), the national utility company of Malaysia, is set to work with the Public Works Department (PWD) following the signing of a memorandum of ...
Study on Use of Plastic Waste to Pave Roads Under Way
The Public Works Department (PWD) of Malaysia, through its Centre of Excellence for Engineering and Technology (CREATE), is studying road pavement technology utilizing ...
Selangor Unveils Action Plan to Develop Aerospace Industry in the State
The Selangor state through its investment promotion agency, Invest Selangor Berhad (Invest Selangor) has outlined about 30 action plans under a Selangor Aerospace Action ...
Maxis and Huawei Collaborating on 5G Trial in Malaysia
Malaysian telco, Maxis, signed a Memorandum of Understanding (MoU) with Huawei on 25 February to accelerate 5G technology in Malaysia. The MoU is about the two companies ...
Malaysian Health Data Warehouse Completes Phase 2 of Patient Data Collection
A digital initiative by the Malaysian Ministry of Health, Malaysian Health Data Warehouse (MyHDW) system has completed its second phase of gathering information on ...
Malaysia Targets MYR 200 Billion in Approved Investments for 2019
The Malaysian Investment Development Authority (MIDA) is targeting total approved investments worth MYR 200 billion (USD 49.2 billion) for 2019 with a continued focus on high ...
Malaysia Discussing Possible Port Klang Expansion with China
Malaysia and China are discussing the possibility of port expansion plans according to the Transport Minister of Malaysia. The government had identified Port Klang as its ...
First Korean Themed Retail Zone Launched in Malaysia
The largest shopping mall in Malaysia, 1 Utama Shopping Centre has soft-launched the first Korean themed retail zone in the country. The venture is driven by the popularity ...
Two Special Economic Zones Planned for Indonesian Island Batam
Batam island plans to develop two special economic zones (SEZs), on top of its free trade zone (FTZ) status. The proposed zones may be approved as early as June this year, ...
Repsol Makes Largest Gas Discovery in Indonesia in 18 Years
Repsol, the Spanish Energy company, has made the largest gas find in Indonesia in 18 years. The discovery was made in the Sakakemang block in South Sumatra. The KDB-2X well ...
PT Royal Express Indonesia and Weyland Tech Inc. Launch Pilot Program
Weyland Tech Inc. and 'Last-Mile' Delivery Partner, PT Royal Express Indonesia ("REX") announces update on its strategic partnership. The companies are implementing a pilot ...
Chinese Fintech Company Commences Operations in Indonesia
OneConnect, a subsidiary of China-based Ping An insurance group commenced operations in Indonesia on 20 February. OneConnect is a Fintech SaaS provider of advanced ...