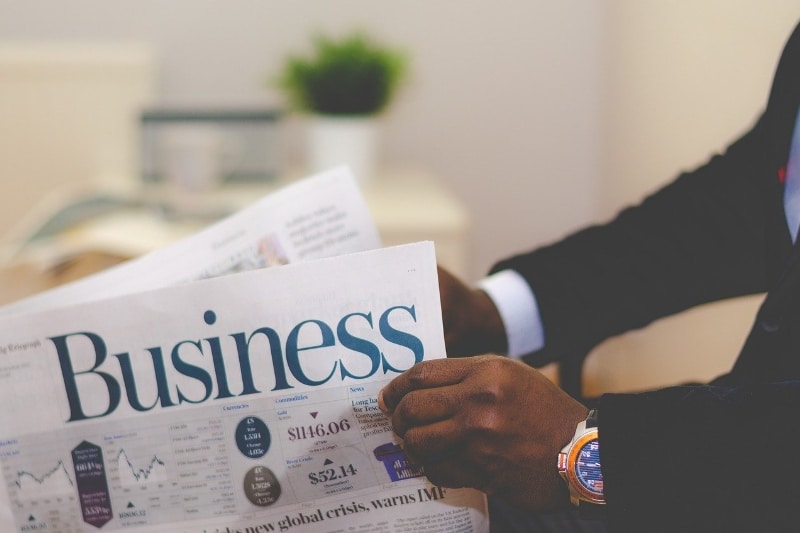 Business News
Business news to help you keep track of the latest developments and identify new opportunities across key sectors in Southeast Asia
Monthly Business News to Help You Understand the Market
Vietnam Formulating New Policies to Support Development of Defense Industries
The government of Vietnam is preparing new policies and laws to support the development of defense industries in Vietnam. According to Jane's the policies are being ...
Vietnam Continues to Add Solar Power Capacity
In June 2020, a new 550 MW solar project was announced to be built in Luning County, in Vietnam's Pingfu province. It will be built by China Power Construction Group, which ...
Vinamilk and Kido Set Up Joint Venture to Produce Ice-Cream and Beverages
Vietnamese dairy market leader, Vinamilk and packaged food producer, Kido Group Corporation signed a memorandum of understanding (MOU) in June 2020 to set up a joint venture, ...
Thailand Accelerating Efforts to Develop COVID-19 Vaccine
Trials on monkeys have been launched for a COVID-19 vaccine being developed in Thailand, after positive results were seen in mice. The vaccine is being developed by the ...
Tourism Authority of Thailand Presents Three Phase Recovery Strategy
The Tourism Authority of Thailand (TAT) has unveiled its recovery strategy for tourism in parallel of the Royal Thai Government's third phase of easing business activities ...
Thailand Starts Issuing LNG Import Licenses to Private Sector Entities
The Thai government has started granting licenses to private sector entities as it liberalizes its gas market and aims to position the country as a regional liquified natural ...
Thai Government Chooses Bid for U-Tapao Airport Expansion Project
Thailand's Cabinet has announced the approval of a USD 9 billion bid from a consortium led by skytrain operator, BTS Group Holdings, for the development of a third passenger ...
Royal Thai Air Force to Support Local SMEs in Manufacturing Aircraft Parts
The Royal Thai Air Force (RTAF) has announced plans to work towards domestic manufacturing of all spare parts for aircraft. The RTAF will support Thai SMEs to ...
Nike Thailand Inaugurates Giant Flagship Store in Bangkok's Siam Center
Nike Thailand has opened a flagship store, spanning more than 9000 sqft., in Bangkok's Siam Center. The store will showcase Nike's product innovation, through digital and ...
Metito to Provide Water Treatment Solutions for Biomass Power Plants in Thailand
Dubai-headquartered Metito, a global leader in smart water management and alternative energy solutions, has won a project from Thai renewable energy power producer Absolute ...
Blockchain-Based Digital Energy Business Being Explored in Thailand
Thailand announced that it was collaborating with Power Ledger, an Australian blockchain startup, to boost peer-to-peer trading of renewable energy. Thai Digital Energy ...
Atlantic Natural Foods to Increase Production in Thailand
US manufacturer of shelf-stable, plant-based foods, Atlantic Natural Foods (ANF) will launch two plant-based meal products—Hawaiian Bowl and Ultimate Vegetarian Chili—under ...
Singapore to Launch its First 5G-Enabled Industry 4.0 Solutions Trial
IBM, the Infocomm Media Development Authority (IMDA) of Singapore, local telco M1 Limited (M1) and Samsung announced Singapore's first 5G Industry 4.0 trial, to foster the ...
Singapore Medtech Firm with Gastric Cancer Diagnosis System Raises SGD 12 Million
Singaporean medtech company, Endofotonics, announced an investment of SGD 12 million (USD 8.6 million) from specialist healthcare investors Mr Tony Tan Choon Keat, Chairman ...
Alstom Signs Services Agreement for Driverless Train Control System in Singapore
French multinational Alstom and SMRT Trains, with support from Singapore's Land Transport Authority (LTA), have signed an agreement to ensure the continued reliability and ...
Singapore's Largest Mall Operator Launches E-Commerce and Food Ordering Platforms
CapitaLand, the operator of Singapore's largest mall network, launched an e-commerce platform eCapitaMall in June, as well as an online food ordering platform Capita3Eats, to ...
Singapore Allocates USD 360 million to Support Digital Transformation of Businesses
The Singaporean Government has assigned more than SGD 500 million (USD 360 million) to support businesses as they digitalize amid the COVID-19 pandemic. This sum is part of ...
25-year Power Purchase Agreement Signed for 60 MW Floating Solar Plant in Singapore
Singapore-headquartered energy, marine and urban development group Sembcorp Industries announced in May 2020 that it has secured a 25-year power purchase agreement (PPA) with ...