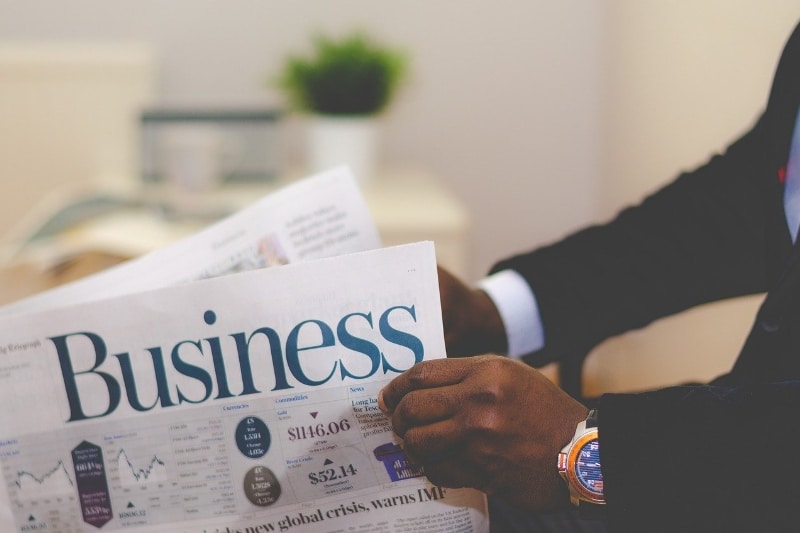 Business News
Business news to help you keep track of the latest developments and identify new opportunities across key sectors in Southeast Asia
Monthly Business News to Help You Understand the Market
Vietnam's Meat Industry to Attract French Companies
According to the French consul general in Ho Chi Minh City, several French meat producers have been seeking to expand business in Vietnam since the EU-Vietnam Free Trade ...
KPower's Granulab Launches Halal-Certified Synthetic Bone Cement Prosteomax
KPower Bhd, Malaysia's utility and renewable energy company, has launched the country's first halal-certified synthetic bone cement, Prosteomax, through its subsidiary ...
KPower Healthcare Plans to Acquire 11 International Hospitals in Indonesia
KPower Healthcare chief executive officer Muhamad Badzli Abu Bakar said the company hopes to conclude the deal for three to five of the hospitals this year. KPower Healthcare ...
Lamipak officially kicked off the construction of its second factory in Indonesia
Lamipak, one of the industry leaders in providing high quality products and solutions in aseptic packaging, breaks ground on the construction of a new packaging factory in ...
Astro Indonesia Raised a USD 60 Million Investment to Improve Grocery Delivery
Indonesia's vast archipelago has long been a problem for logistics companies, but it has no shortage of brave challengers. Jakarta-based Astro, which provides 15-minute ...
SM Prime Develops Green Projects
SM Prime Holding Inc. (SM Prime), one of the leading integrated property developers in Southeast Asia, announced that it will develop greener buildings that provide holistic ...
Thailand and Japan Launch Defense Agreement for Equipment and Technology Transfers
In May 2022, Japan and Thailand signed an agreement for the mutual transfer of defense equipment and technology. This milestone increases the two nations' security ...
Japan Commits to Invest in Thailand's EV Industry, Toyota Receives Inventive
During the visit of Japan's Prime Minister to Thailand, the two countries pledged closer economic cooperation, with Japan committing to an investment in the electrical ...
Companies in Thailand Invest in Biomass to Lower Energy Bills
Thailand is renewing the  effort to adopt biomass as a leading energy source, with the aim of relieving companies from growing fossil fuel prices. The Southeast Asian ...
Schaeffler Expands its NTU Lab to Accelerate Research in Robotics, Mobility and Industry 4.0
In May, Global automotive and industrial supplier Schaeffler officially launched the Schaeffler Hub for Advanced Research (Share) at NTU, an expansion of its existing lab in ...
Daikin and SP Group to Form New Joint Venture to Build Singapore's Largest Industrial District Cooling System
In a press release by Singapore Power Group (SP Group), the company announced that it has formed a new Joint Venture with Daikin Singapore, with the aim of establishing ...
MiRXES Launches Southeast Asia's First Industry 4.0 In-Vitro Diagnostic Manufacturing Facility
MiRXES, a Singapore-headquartered biotechnology company that focuses on miRNA-powered cancer early detection tests, announced the opening of South East Asia's first industry ...
Singapore to Launch Project 100K: Mapping DNAs to Identify New Ways to Prevent Diseases
In late May, the Singapore Government announced that it was embarking on a project to map the DNA and the complete set of genes of 100,000 Singaporeans, which could ...
Thailand to Develop Industrial Estate for South Korean Companies
The Industrial Estate Authority of Thailand (IEAT) has just announced its intention to partner with South Korean companies in order to explore the possibility of establishing ...
Thailand's Central Group to Build a USD 85 Million Mall in Pattaya
Thai corporation's Central Group has just announced intentions to spend over USD 85 million in 2022 for the development of a new lifestyle retail mall at Wong Amat Beach in ...
Online Shopping Predicted to Plateau in the Short Term, With Growth to Lag Physical Retail Sales
The growth of online shopping has been predicted by market watchers to flatten out, as Singapore's borders reopen and measures ease, allowing more shoppers to return to ...
Thailand Focuses on Medical Tourism and Smart Hospitals
The government of Thailand has announced its strategy to promote the country's medical tourism and healthcare to attract foreign visitors in the post-Covid-19 era. In this ...
Thailand to Establish AI Engineering Institute
Six leading Thai universities have announced a cooperation with the Higher Education, Science, Research and Innovation Ministry, to open the Artificial Intelligence ...