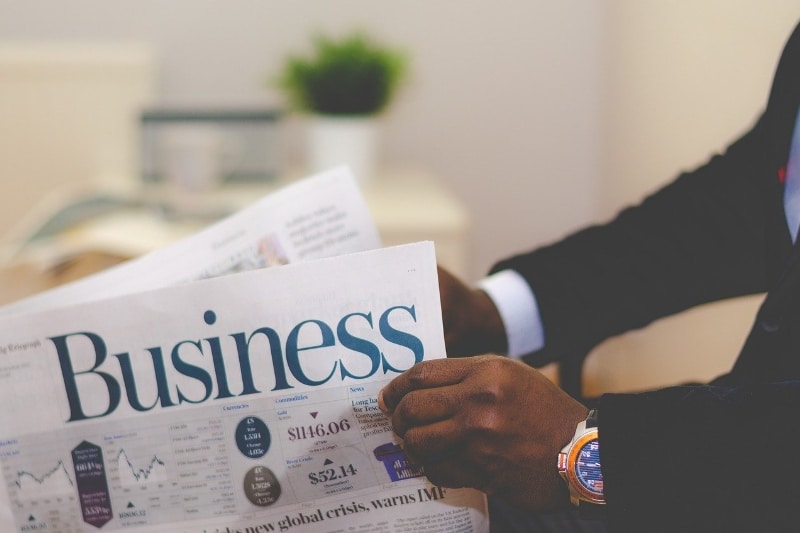 Business News
Business news to help you keep track of the latest developments and identify new opportunities across key sectors in Southeast Asia
Monthly Business News to Help You Understand the Market
Trade Flows between Malaysia and the UK Set to Grow Thanks to CPTPP
Trade flows between Malaysia and the UK, currently at MYR 32.3 billion (USD 7.1 billion) are expected to grow in 2023 as a consequence of the latter's accession to the ...
Malaysian Aircraft Components Manufacturer Wins Contract with Rolls-Royce
Malaysian manufacturer UMW Aerospace Sdn. Bhd., a wholly owned company in the UMW Group, has secured a fresh contract with Rolls-Royce to produce rear cases for the Rolls ...
Malaysia Building Its First Cultivated Meat Production Facility
Malaysia will produce its own lab-grown meat by 2025, thanks to domestic company Cell AgriTech Sdn Bhd, which is building the country's first cultivated meat production ...
Changi Airport Group Launches Digital Wonderland ChangiVerse
The Changi Airport Group (CAG), in collaboration with Accenture, has unveiled a metaverse experience called ChangiVerse, a fresh way for new audiences to connect with ...
Indonesia to Develop Nuclear Energy Program
The United States and Indonesia have signed a strategic agreement to assist the Southeast Asian country develop its nuclear energy program by deploying small modular reactor ...
Dutch Sustainable Materials Specialist Inaugurates Center of Excellence in Indonesia
Dutch sustainable materials specialist Solinatra and Indonesian company ATMI IGI have opened a new Center of Excellence in Surakarta, Indonesia. The Solinatra-ATMI Center of ...
Indonesia Attracts USD 22.4 Billion Investment in the First 3 Months of 2023
The Indonesian government has revealed that the country has received IDR 328.9 trillion (USD 22.4 billion) in investment in the first quarter (Q1) of 2023. Indonesia targets ...
Spanish UAV Specialist Partners with Indonesian Company to Expand Regional Footprint
Spanish unmanned aerial vehicles (UAVs) designer and manufacturer Alpha Unmanned Systems (AUS) has entered a licensed manufacturing agreement with Indadi Venyro of Indonesia ...
Multinational Pharmaceutical Company to Establish Subsidiary in Indonesia
Multinational pharmaceutical company Natco Pharma Ltd has received approval for the establishment of a subsidiary in Indonesia. The company plans to invest up to USD 3 ...
US Company Forms JV in Indonesia Offering Digital Infrastructure Solutions
American IT company Equinix, Inc. and Indonesian conglomerate PT Astra International Tbk (Astra) have announced a joint venture to develop Indonesia's digital infrastructure. ...
Indonesia and the United States Sign USD 698 Million Infrastructure and Finance Compact
Indonesian Minister of Finance Sri Mulyani Indrawati and US Secretary of the Treasury Janet Yellen have signed the Indonesia Infrastructure and Finance Compact, amounting to ...
American 3D Geospatial Specialist Expands to Indonesia with Solutions for Decreasing Crop Loss
Intermap Technologies, a global pioneer in 3D geospatial products and intelligence solutions from Colorado, has announced a deal to offer 3D digital elevation models (DEMs) ...
Ace Hardware Indonesia to Launch 15 New Stores in 2023
PT ACE Hardware Indonesia Tbk (ACES), a company owned by conglomerate Kuncoro Wibowo and part of the Kawan Lama Group, has inaugurated five new stores in the first quarter of ...
Indonesia to Develop Large-scale Chlor-alkali Plant in Collaboration with Japanese Player
PT Chandra Asri Petrochemical Tbk (Chandra Asri), Indonesia's largest petrochemical company, and Indonesia Investment Authority (INA) have signed a Memorandum of ...
Linde to Supply Green Hydrogen to Evonik in Singapore
Global industrial gases and engineering company Linde announced has signed a long-term agreement to supply green hydrogen to Evonik, a leading specialty chemicals ...
LTA Awards Two Contracts for Cross Island Line Systems
The Singapore Land Transport Authority (LTA) has awarded two contracts for the provision of four key systems – signaling system, platform screen doors (PSD) system, ...
Superapp Grab's Digital Bank Launches Instant Loans in Singapore
GXS Bank, a virtual lender majority-owned by Grab in Singapore, has launched instant loans starting from SGD 200  (USD 149). The aim is to cater to gig workers and digital ...
Wellcome Leap & Temasek Trust Launch Program to Extend Health Spans
The Singapore Ministry of Health (MOH) has confirmed its intention to table a new Health Information Bill in the second half of 2023. Through the bill, the MOH seeks to ...