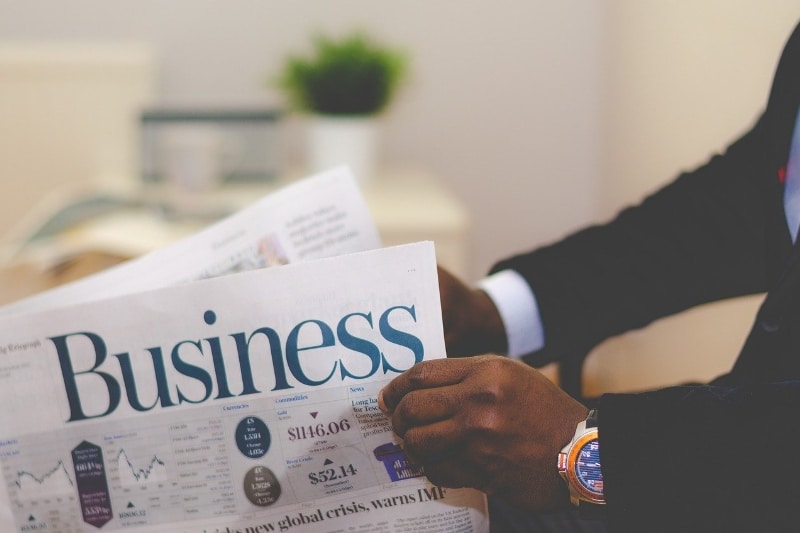 Business News
Business news to help you keep track of the latest developments and identify new opportunities across key sectors in Southeast Asia
Monthly Business News to Help You Understand the Market
Thailand Focuses on Medical Tourism and Smart Hospitals
The government of Thailand has announced its strategy to promote the country's medical tourism and healthcare to attract foreign visitors in the post-Covid-19 era. In this ...
Thailand to Establish AI Engineering Institute
Six leading Thai universities have announced a cooperation with the Higher Education, Science, Research and Innovation Ministry, to open the Artificial Intelligence ...
PTT and THAI to Develop Cargo Services in Thailand
The flag carrier airline of Thailand, Thai Airways International Public Company Limited (THAI), and Thai state-owned oil and gas company, PTT Public Company Limited, have ...
Kasikornbank Launches Green Loan for Solar Rooftop
The Thai Bank Kasikornbank (KBank), in partnership with Huawei Technologies, is embracing the growing sustainability trend in Thailand by launching its new green loan. The ...
Aboitiz Group's Food Subsidiary, Pilmico Foods Corp., Eyes Presence in 300 Supermarkets
Pilmico's retail brand, The Good Meat, targets to reach over 300 supermarket concessionaires and open more brick-and-mortar stores in 2022. This is in line with the goal of ...
Thailand and Japan to Boost Agri-food Trade
Japan has just inaugurated a trading platform designed to increase exports of Japanese F&B products to Thailand and further promote Japanese cuisine in the Southeast ...
Singapore to Host an International Effort for the World Bank
The World Bank has requested Singapore to anchor an international effort that aims to make the international trade in carbon credits more transparent and trustworthy. Given ...
Conditional Approval for Partnership Between Singaporean and Malaysian Airlines
A partnership agreement between Singapore Airlines (SIA) and Malaysia Airlines Berhad (MAB) was granted conditional approval by the Competition and Consumer Commission of ...
Growhub and FIPWA Together Create a Unique Food Center
Growhub, a Singapore-based one-stop farm-to-table solution for food traceability and data analysis, has signed a five-year lease with Food Innovation Precinct Western ...
20 Low Carbon Power Proposals from Overseas for Singapore
In an effort to decarbonize its power mix, Singapore reached out to its neighboring countries, seeking to bring in around 30% of its electricity demand by 2035. Singapore ...
Indonesian Investment Authority Agrees to Invest USD2.7 Billion in Toll Roads
The Indonesian Investment Authority (INA) agreed to provide around 39 trillion rupiah (USD 2.7 billion) for toll roads on the islands of Java and Sumatra. The INA ...
Creatio Strengthens its Presence in South East Asia
Creatio, a global vendor of one platform, a service low-code solution for process management and CRM, today announced its partnership with PT. Hexaon Business Mitrasindo – a ...
Partnership to Advance Pharmacogenomics in Singapore and Indonesia
On April 19, MGI, a world-leading life science company, announced partnership with Nalagenetics (NALA). The aim of the partnership is to co-develop low coverage whole genome ...
The Philippines to Partner with South Korea for Smart City Infrastructure
The Philippines' Clark Development Corporation (CDC) and the Republic of Korea's Land and Housing Corporation (LH) have recently signed an agreement looking to create a smart ...
The Philippines to Launch Digital Currency Pilot Project
BSP, the central bank of the Philippines, has recently announced that it will launch a pilot initiative for a Central Bank Digital Currency (CBDC), called project CBDCPh. It ...
Scatec Expands Renewable Energy Investment in the Philippines
SN Aboitiz Power Group (SNAP), a joint venture between Norwegian renewable power producer Scatec and Philippine peer AboitizPower, has signed construction and financing ...
Initiatives to Tackle Marine Pollution Seen in the Philippines
Cleene Ethyl Alcohol, a trusted Filipino brand that provides high-quality and affordable alcohol products from Philusa Corporation, extends its effort in reducing ocean-bound ...
SATS Invests USD 150 Million in Jurong Innovation District
SATS Ltd. (SATS), Asia's leading provider of food solutions and gateway services, has started a lease agreement with JTC to build an innovative food hub in Singapore's Jurong ...