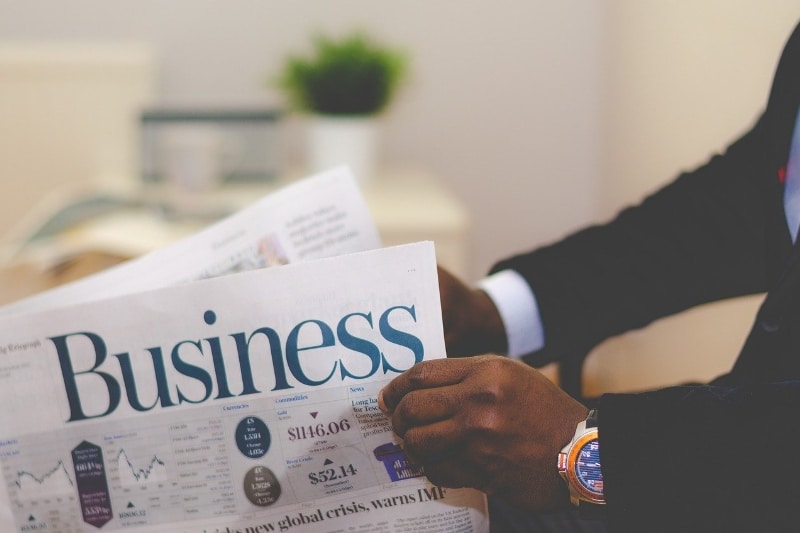 Business News
Business news to help you keep track of the latest developments and identify new opportunities across key sectors in Southeast Asia
Monthly Business News to Help You Understand the Market
Singapore's 2021 Economic Growth Could Exceed Forecast of 4% to 6%
According to the latest report by the Monetary Authority of Singapore (MAS), the recent tightening of domestic restrictions and border controls will cause a near-term setback ...
Shopee Malaysia's Various Partnerships Generate USD 240 Million in Sales
Malaysia's largest online shopping platform, Shopee, has announced MYR 1 billion (USD 240 million) in sales in the country since the first movement control order (MCO) that ...
Megaworld Corporation Readies Philippines' Largest Real Estate Investment Trust (REIT) Listing
Megaworld Corp plans to raise PHP 27.3 billion (USD 567 million) from its Initial Public Offering (IPO) of MREIT, Inc., its real estate investment trust (REIT), by selling 49 ...
Indonesia's Newest Economic Zone Seeks USD 17 Billion Investments
Indonesia's newest special economic zone expects to attract about USD 17 billion in investments, now that it is open to foreign investors and comes with a series of tax ...
Vietnam to Receive Beechcraft T-6 Texan II Aircraft from the United States
In June 2021, it was revealed that the US Air Force (USAF) agreed to supply Vietnam with the Beechcraft T-6 Texan II turboprop trainer/light-attack aircraft. The agreement ...
Singapore to Set Up New Cyber-Security and Information Center for ASEAN Defense Exchanges
Singapore is poised to set up a new Cybersecurity and Information Center to allow exchanges among ASEAN defense establishments in response to threats posed by cyber-attacks, ...
Philippines Considers Submarine Procurement from South Korea
The Philippine Defense Assistant Secretary for Logistics and Acquisition visited the Republic of Korea Navy's (RoKN's) Submarine Force Command and held talks with his ...
Malaysian Drone Company Partners with Thai Players for Joint Venture for Infrastructure Inspection
Malaysian drone company Aerodyne Group has created a new Joint Venture (JV) with Thai partners AI and Robotics Ventures and Digital Creation. The JV will be called AeroSky, ...
Indonesia Outlines USD 125 Billion Modernization Plan for the Military, Attracts Wave of Foreign Providers
Indonesia has drafted an outline for an investment of USD 125 billion as part of a new 25-year modernization plan. The initiative is indicative of the country´s military ...
DHL Express Increases Flight Frequency to Penang as E-Commerce Activities Surge
International express courier, DHL Express continues to see an increase in flight frequencies in Malaysia, resulting from the growth of shipment volumes within the Asian ...
Vietnam Enhances Cooperation with Norway and Switzerland on Agriculture Technologies
The Vietnam government is implementing an ambitious agriculture sector transformation program and is partnering with foreign players in order to progress on its technical and ...
US Company to Produce Polylactic Acid from Agricultural Feed in Thailand
In May 2021, the Board of Investment (BOI) of Thailand announced to have approved an application from American-headquartered company NatureWorks to invest around USD 490 ...
Singapore's Growing Demand for Agritech Talent
NTUC LHUB, a leading Continuing Education and Training provider in Singapore, has partnered with Netatech to offer a new course in Agriculture Technology. Netatech is the ...
Nestlé to Build New USD 220 Million Dairy Factory in Indonesia
Nestlé has commenced the construction of a new factory in Batang, Indonesia. The factory will create about 200 new jobs in the Central Java province and will produce Bear ...
National Food Security Action Plan Approved
The Malaysian Cabinet Ministers have adopted the 2021-2025 National Food Security Policy Action Plan (DSMN) as part of the country's measures to enhance food security. The ...
Mindanao Eyes Largescale Production of Avocado and Jackfruit
Philippine Department of Agriculture Secretary Emmanuel Piñol said that the Mindanao Development Authority (MinDA) plans to have a large-scale expansion in the production of ...
Vinamilk Named Among Top 50 Global Dairy Companies
The Vietnam Dairy Products Joint Stock Company (Vinamilk) ended 2020 on a high note despite the Covid-19 pandemic. With revenue of USD 2.6 billion in 2020, an increase of ...
Unilever Muslim Center of Excellence Launched in Indonesia
Consumer goods manufacturer PT Unilever Indonesia has just launched its Uniliver Muslim Center of Excellence (Uniliver MCOE). The MCOE will be a research hub for halal ...