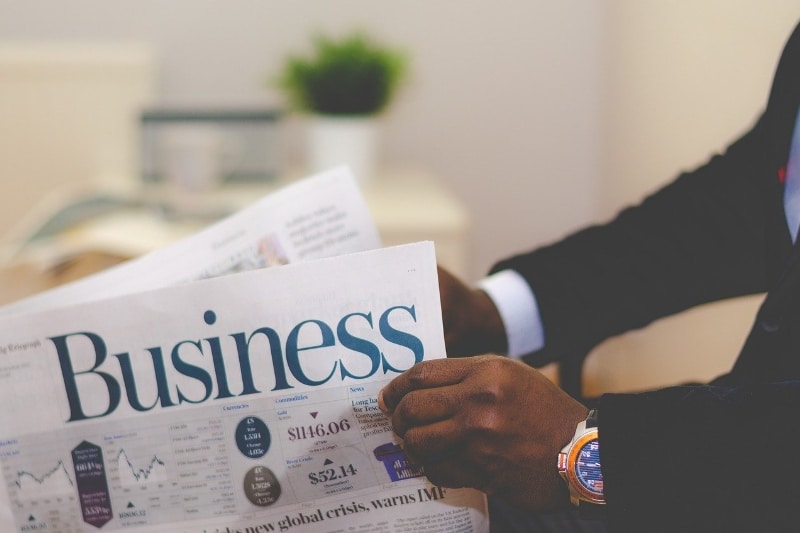 Business News
Business news to help you keep track of the latest developments and identify new opportunities across key sectors in Southeast Asia
Monthly Business News to Help You Understand the Market
Largest Private Hospital Group in the Philippines to Launch Digital Healthcare Platform
Metro Pacific Hospitals Holdings, Inc. (MPHHI), the healthcare unit of Metro Pacific Investments Corporation (MPIC) which is among the nation's largest conglomerates, is ...
First Knowledge-Based Ecozone Breaks Ground in the Philippines
A virtual launch ceremony was held on July 20 for the Philippines' first knowledge-based special ecozone to be constructed in Batangas province, 100 kilometers south of ...
Philippines and France Partner to Improve Waste Management in Metro Manila
The Metro Manila Development Authority (MMDA) and the French Development Agency (AFD) are collaborating to strengthen Pasay City's household waste management and improve ...
Philippines to Allow 100% Foreign Ownership in Renewable Energy Projects
The Philippine government, in an attempt to adjust to the new post Coronavirus investment paradigm, announced that it plans to modify the existing legislation regarding ...
NBA Enters into Multi-Year Merchandising Partnership with Philippine Firm
In July 2020, a multi-year merchandising partnership was announced between the National Basketball Association (NBA) of the US and Titanomachy International, Inc (Titan), a ...
Swiss Electronics Manufacturer Setting Up Factory in Johor, Malaysia
Enics AG (Enics), one of the biggest Electronics Manufacturing Service (EMS) providers in the world in the industrial electronics segment, is setting up its ...
Sarawak Procuring Patrol Boats for State's Upcoming Coast Guard Unit
The state of Sarawak in Malaysia is in the process of procuring assets and recruiting personnel for the upcoming Sarawak Coast Guard (SCG). In 2019, the Chief Minister of the ...
New JV in Malaysia to Provide One-Stop Solar Energy Solutions to Corporations
AME Elite Consortium Bhd, a leading integrated industrial property development services provider in Malaysia has signed a joint venture (JV) agreement through its subsidiary ...
Malaysia's Central Bank Issues Electronic Know-Your-Customer Policy Document
The Central Bank of Malaysia, Bank Negara Malaysia (BNM), has issued a policy document Electronic Know-Your-Customer (e-KYC). The policy document aims to accelerate and ...
Malaysia Plans to Develop at Least Six Waste-to-Energy Projects by 2021
The Ministry of Housing and Local Government (KPKT) in Malaysia plans to issue an open tender for local and foreign companies to have at least six waste-to-energy (WTE) ...
Malaysian Agriculture Ministry Works with E-commerce Platforms to Boost Food Supply
The Malaysian Ministry of Agriculture and Food Industries is partnering with local e-commerce platforms such as Ourfarm, Dropee, Farm2Table and CP3 to develop the farming ...
Johor State Announces Seven Initiatives for Post COVID-19 Economic Recovery
Johor Chief Minister Datuk Hasni Mohammad announced that the government of the state of Johor in Malaysia will introduce seven initiatives as part of its economic recovery ...
Glucose Monitoring System Provider Selects Malaysia for First Manufacturing Site Outside US
DexCom, a global leader in continuous glucose monitoring (CGM) systems for people with diabetes has selected Batu Kawan Industrial Park in Penang state as their third ...
Chinese Logistics Firm Launches Operations in Malaysia as Part of SEA Expansion
BEST Inc ("BEST"), a Chinese integrated smart supply chain solutions provider, backed by the Alibaba Group, is launching its services in Malaysia as part of its expansion ...
USTDA Helping Indonesia to Develop LNG Infrastructure
The US Trade and Development Agency (USTDA) has awarded a grant to PT Nusatama Properta Panbil to promote continued economic growth and energy security in Indonesia. The fund ...
Seven Foreign Companies Confirm Relocation of Production Facilities to Indonesia
A total of seven foreign companies had confirmed of relocating its production facilities to Indonesia. According to Investment Coordinating Board (BKPM), the relocation will ...
Indonesia's State-Owned Electricity Company to Introduce 79 Million Smart Meters
Indonesia's State-owned electricity company PLN has unveiled a plan to introduce 79 million smart meters in the country over the next seven years. The move was put forward to ...
Indonesia Signs Preliminary Contract for Two Iver Huitfeldt Frigates
The Indonesian Ministry of Defense and Danish Odense Maritime Technology, through its Indonesian representative PT Sinar Kokoh Persada, have signed a preamble contract for ...