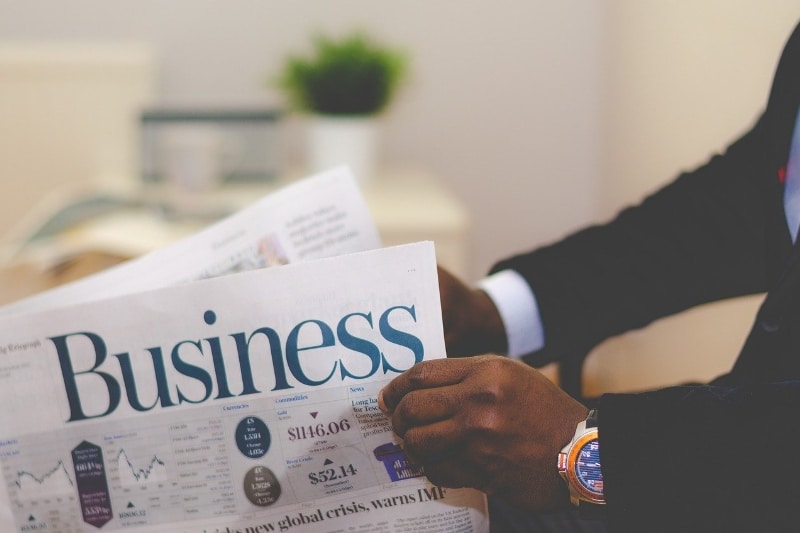 Business News
Business news to help you keep track of the latest developments and identify new opportunities across key sectors in Southeast Asia
Monthly Business News to Help You Understand the Market
Transportation Investment Identified as Key for Vietnam's Economic Growth
Despite Vietnam's spectacular economic growth, the country's transportation infrastructure is still considered to be behind many other developing nations. The Vietnamese ...
Thailand to Unveil Mega Bridge Project, Advances Thai-China High-Speed Train Project
The Thai government will reveal the details of its planned Land Bridge between the Gulf of Thailand and the Andaman Sea in June, according to the Thai Transport Minister. The ...
Singapore Maritime Week 2021: New Frontiers, Shifting Paradigms
The 15th Singapore Maritime Week (SMW) 2021 will take place from 19 to 23 April 2021. The week-long event will bring together industry experts and thought leaders in the ...
Malaysia's Mega Public Transportation Project MRT3 to Resume, Tender Bid Begins in August
Mass Rapid Transit Corporation Sdn Bhd (MRT Corp), a Malaysian government-owned public transportation company has announced that the tender bid exercise for the Mass Rapid ...
Germany Plans USD 2.98 Billion in Development Assistance for Green Infrastructure Projects
Under the German-Indonesian climate initiative, Germany has agreed to provide EUR 2.5 billion (USD 2.98 billion) in loans to fund Indonesian infrastructure projects within ...
DPWH Begins Planning and Design Work on Three Infra Projects
The Department of Public Works and Highways in Central Visayas (DPWH-7) has begun the Detailed Engineering Design (DED) process for three major infrastructure projects in ...
Digital Service Consumers Market Booming in Vietnam
In 2020 Vietnam recorded the highest rate of new digital service consumers among South East Asia countries. According to a report published by Google, and Temasek and Bain ...
Tencent Cloud Launches First Data Center in Indonesia
Chinese cloud service provider Tencent Cloud has opened a new data center in Indonesia to tap the growing demand for cloud computing services in South East Asia's biggest ...
ST Telemedia to Complete Eighth Data Center by 2022 in Singapore
Headquartered in Singapore, ST Telemedia Global Data Centres (STT GDC) is set to complete the construction of its eighth data center facility, STT Defu 3, at its flagship ...
NTT Launches Bangkok 2 Data Center as International Network Exchange Hub
Global technology services company NTT, in partnership with Japan Network Access Point (JPNAP) and Bangkok Neutral Internet eXchange (BKNIX), has unveiled its new Bangkok 2 ...
Microsoft to Spend USD 1 Billion on First Data Center Region in Malaysia
Tech giant Microsoft Corporation has announced USD 1 billion investment in Malaysia under a new partnership program with the government agencies and local companies to ...
Converge ICT Solutions to Invest USD100M in Trans-Pacific Cable System
Local fiber broadband provider Converge ICT Solutions Inc. is investing USD 100 million (around PHP 5 billion) in the joint development of a cable landing system in the ...
Vietnam Launches Nationwide Online Booking Medical Service, Digital Startup Raises USD 1 Million
The Ministry of Health has announced that Vietnam plans to activate a nationwide system for booking online medical examination and treatment from the 1st of July ...
Three Major Hospital Chains to Use Remote Cardiac Monitoring Services by US' CB Scientific
Three major hospital chains in Thailand, namely Bangkok Hospital Nakon Ratchasima, Ramkhamhaeng Hospital, and Bangpakok9 Hospital, have agreed to use Remote Cardiac ...
NSG, Acclivis Sign Deal to Develop Genomic-Driven Healthcare in Singapore
New Silkroutes Group Limited (NSG), a Singaporean investment holding company, has signed a Memorandum of Understanding (MOU) with Acclivis Technologies and Solutions Pte. ...
Nexgram to Build a Medical Complex Valued at MYR 1.6 billion in Melaka State
Malaysia's multinational conglomerate Nexgram Holdings announced that its indirect wholly-owned subsidiary Nexgram Biomedic Sdn Bhd is looking to develop a medical complex in ...
Good Doctor Technology Indonesia Launches Telemedicine App
PT Good Doctor Technology Indonesia (GDTI) has officially launched its smartphone app in the Indonesian market, offering teleconsulting services, online medicine purchases, ...
Baguio City Leverages AI Technology for Covid-19 Response and Management
Japan-based global digital business and IT services provider NTT DATA and the local government of Baguio City announced the pilot implementation of NTT DATA Telemedicine App, ...