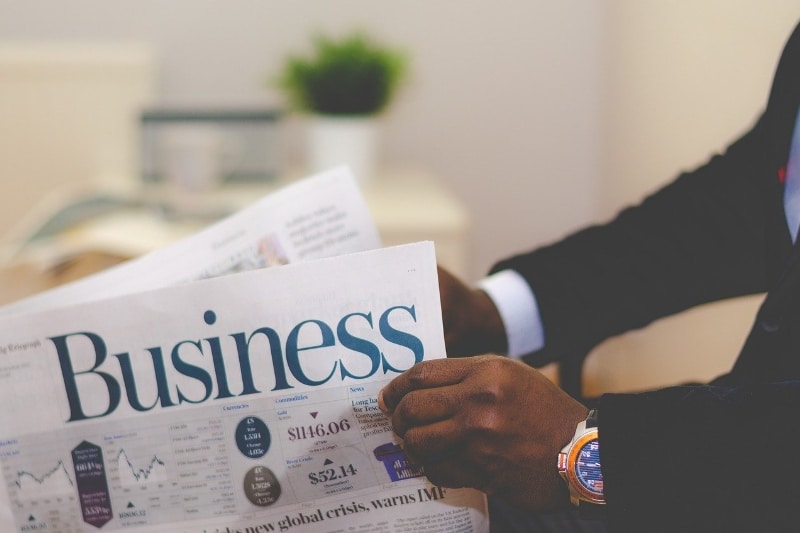 Business News
Business news to help you keep track of the latest developments and identify new opportunities across key sectors in Southeast Asia
Monthly Business News to Help You Understand the Market
PTT Unveils 2019 Budget of USD 14 Billion for Expansion
PTT Plc, the national oil and gas conglomerate with five subsidiary companies is allocating a 2019 budget for all business expansion worth a combined THB 450 billion. A large ...
Medical Supplies, Services, Drugs Placed Under Price Control in Thailand
In January 2019 the government of Thailand added medicine, Medical supplies and Medical services to its price control lists. The rationale behind this decision is ensuring ...
Japanese Commercial Vehicle Manufacturer to Set up Production Base in Thailand
Hino Motors, Ltd, a Japanese manufacturer of trucks and buses and light-commercial vehicles, announced plans to establish a new 400,000 sq m development and production base ...
Hutchison Opens New Terminal in Laem Chabang Port
Hutchison Ports Thailand, the leading port operator in the country, has announced an investment of USD 600 million for the Terminal D of the Laem Chabang Port, located in ...
Huawei 5G Test Bed Launched in Thailand
According to media reports, a new 5G testbed developed by Huawei has been launched in Thailand. As part of the project, Huawei plans to establish a 5G lab in Chonburi, ...
Hazardous Smog in Bangkok Creates Threats and Opportunities
The Government of Thailand has officially apologized to Bangkok citizens for the air pollution that has affected the country since late December 2018 to well into February ...
Central Group Makes USD 200 Million Investment in Ride-Hailing App Grab
Thai retail conglomerate, Central Group announced an investment of USD 200 million into Grab Holdings Inc. (Grab), South East Asia's leading ride-hailing platform, giving the ...
Trial Project Takes Singapore Closer to Energy Self-Sufficiency in Used Water Treatment
Singapore's National Water Agency, PUB, and the country's National Environment Agency (NEA) completed a two-year trial started in December 2016 to co-digest food waste and ...
Swiss Flavor and Fragrance Manufacturer Opens New Facility in Singapore
On 14 February 2019, Givaudan opened its newest fragrance encapsulation center in Singapore. The Swiss company is the world leader in manufacturing of flavors and fragrances, ...
Singapore Government Announces New Funding and Programs to Build Enterprise Capabilities
In its 2019 budget, the Singapore government announced several initiatives to continue building enterprise capabilities. It is allocating an additional SGD 100 million (USD ...
Singapore Expands Healthcare Subsidies for Elderly
The Singapore government is expanding healthcare support for elderly born between 1950 and 1959, dubbed the Merdeka Generation (MG) or those who were born prior to 1950 but ...
Singapore Developing Cybersecurity Roadmap for Telecom Sector
A Telecom Cybersecurity Strategic Committee (TCSC), comprising international cybersecurity experts and representatives from the government and Singapore's telecom operators ...
Singapore Airlines Launches Digital Innovation Lab
On 29 January 2019, Singapore Airlines launched its new digital innovation lab, called KrisLab, in line with the Airline's Digital Innovation Blueprint which was launched in ...
Sembcorp and Singapore Polytechnic Seek to Commercialize Technology for Recycling Solar Panels
Singapore-based utilities, marine and urban development group, Sembcorp Industries (Sembcorp), has entered into a partnership with Singapore Polytechnic (SP) to commercialize ...
Luxury Shopping Destination in Singapore Sees Record Revenues in 2018
The Shoppes at Marina Bay Sands witnessed its most successful year ever in 2018, with revenues of USD 179 million, a 7% rise from 2017. Retail tenant sales at The Shoppes, ...
EU-Singapore Free Trade Agreement Approved by European Parliament
The European Parliament approved the EU-Singapore Free Trade Agreement (EUSFTA) and EU Singapore Investment Protection Agreement (EUSIPA) in a vote on 13 February 2019 in ...
Sustained Public Sector Demand to Support Construction in Singapore for 2019
The Building and Construction Authority (BCA) of Singapore is projecting that the total construction demand (value of construction contracts to be awarded) in 2019 will range ...
Universal Health Care Act Signed into Law in the Philippines
The President of the Philippines, Rodrigo R. Duterte, signed the Universal Health Care (UHC) Act into law which will automatically enroll all Filipinos under the government's ...