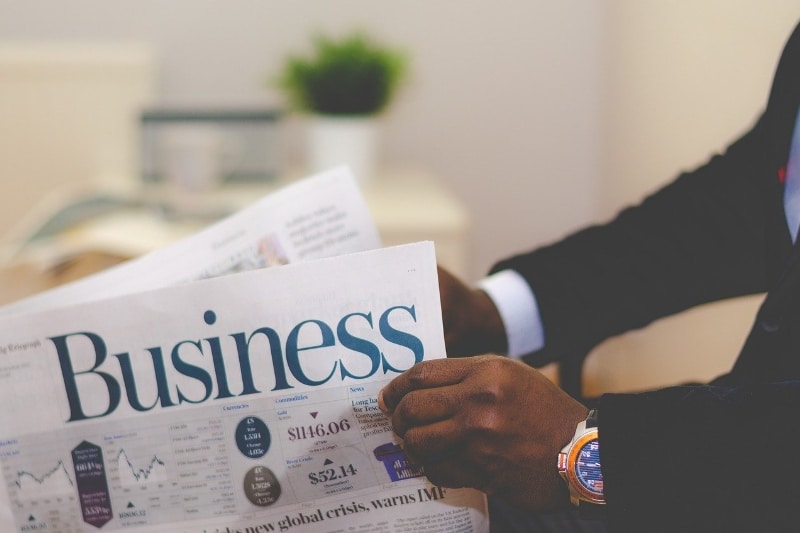 Business News
Business news to help you keep track of the latest developments and identify new opportunities across key sectors in Southeast Asia
Monthly Business News to Help You Understand the Market
USD 238 Million Renewable Energy Industrial Complex to be Established in Sabah
Suria Capital Holdings Bhd, a Sabah-based investment holding and property development company, has formed a partnership with trading firm Vandelay Ventures Sdn Bhd to develop ...
Projects Approved for Pre-feasibility Studies under the German-Indonesian Green Infrastructure Initiative
It has been revealed that 15 projects have been approved for pre-feasibility studies within the framework of the German-Indonesian Green Infrastructure Initiative (GII). The ...
Singapore Hospital Uses Smart Glass Device to Complement Telemedicine Services
Alexander Hospital is the first healthcare institution in Singapore and Asia Pacific to use Google Glass headsets, a wearable technology that provides doctors with real-time ...
Singapore Welcomes World's First LNG-fuelled Newcastlemax Bulk Carrier for Bunkering
In February 2022, Australia's multinational mining, metals and petroleum public company, BHP, welcomed the world's first LNG-fuelled Newcastlemax bulk carrier, arrived in ...
Singapore to Develop its 1st High-tech Rainbow Trout Farm Using Danish Technology
Singapore plans to produce 30% of its local production by 2030. In this context, shrimp aquaculture technology specialist, Blue Aqua, recently announced that it will be ...
Thaigroup to Invest in Space Tourism in Vietnam
Thaigroup, through its subsidiary ThaiSpace, is seeking to invest VND 30 trillion (USD 1.3 billion) into a tourism spaceport project in Phu Quoc City in Kien Giang Province. ...
Vietnam's Construction Sector Set to Recover in 2022
Vietnam's construction industry is set to continue its recovery in 2022 as several large-scale infrastructure projects move through different stages of development. According ...
Prospects for FDI Attraction Bright in 2022
According to the Da tu (Investment) newspaper, Vietnam expects foreign direct investment (FDI) to increase in 2022 and subsequent years, with positive signals seen as early ...
Vietnam Supports the Growth of Marine Aquaculture
The Vietnamese government is encouraging greater investment in the country's marine aquaculture sector. The country's marine aquaculture output has increased by 20% every ...
Toto to Invest in a New Faucets Factory in Vietnam
Toto Ltd. has announced that it will build a new factory for faucets in northern Vietnam to meet growing global demand. Toto will invest about JPY 10 billion (USD 86.9 ...
Vietnam Nears Completion of Waste-to-energy Plant, the World's 2nd Largest
It has been recently reported that work on the first phase for the construction of the Soc Son Waste-to-Energy Plant is approaching completion. The plant is located next to ...
Ho Chi Minh City to Implement E-Transportation
Rapid urbanization and economic development have placed enormous pressure on Ho Chi Minh City to meet people's needs while minimizing negative environmental impacts. To ...
Investments Flow into Medical Start-ups
Over the past two years, the Covid-19 pandemic has spurred capital inflow into Vietnamese start-ups operating in the medical technology, medicine, and healthcare ...
Vietnam a Potential Market for Luxury Brands
Vietnam has a huge potential to become a new destination for luxury brands in the near future. The country's rising high-income consumers are the main attribute to the ...
USD 71.66 Billion to Improve Water Infrastructure in Malaysia
The Malaysian government is determined to identify and implement comprehensive long-term solutions to mitigate the impact and losses due to flood, following one of the worst ...
Malaysia to Achieve USD 191.09 Million in Revenue from Medical Travel in 2025
The Malaysian government is targeting a direct revenue of MYR 800 million (USD 191.09 million) and MYR 1.7 billion (USD 410 million) from the medical tourism sector in 2022 ...
Galaxy Racer to Invest USD 10 Million into Malaysia's e-Sports Ecosystem
Galaxy Racer, a Dubai-based e-sports, gaming and lifestyle organization, is expected to invest MYR 42 million (USD 10 million) within the next five years to develop the ...
Southeast Asia's Largest Drone Test Site Opens in Medini, Iskandar Malaysia
Iskandar Development Berhad (IIB), the investment holding company of Iskandar Malaysia in South Johor, has opened the largest drone test site (DTS) in Southeast Asia. Located ...