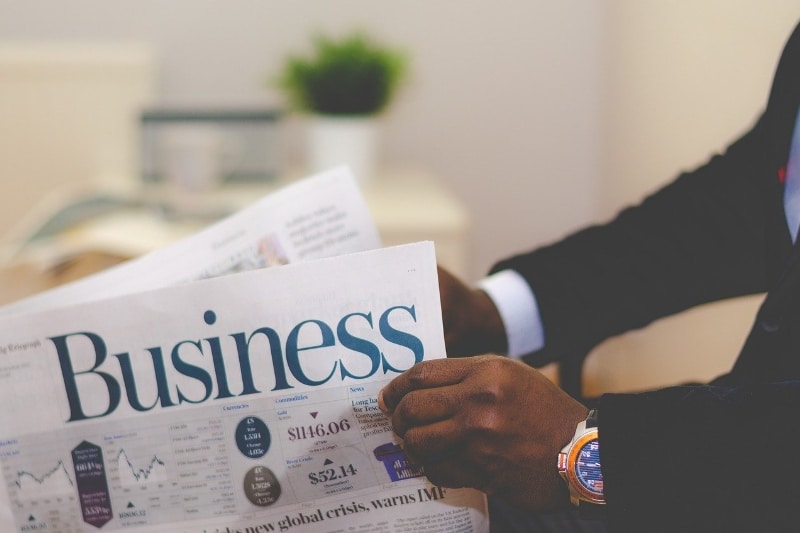 Business News
Business news to help you keep track of the latest developments and identify new opportunities across key sectors in Southeast Asia
Monthly Business News to Help You Understand the Market
Investment in Indonesia´s Largest Nickel Industrial Park Quadruple
Indonesia is witnessing a surge in investment for nickel. Specifically, the country´s nickel-based industrial park in Sulawesi's Morowali has seen investment to grow more ...
Technological Advancements in the Medical Field
Lunit, a medical AI software company, stated its participation in the 'Indonesia AI Healthcare Course', to demonstrate its product INSIGHT CXR, a CE-marked AI software that ...
AFD Inks Partnership with the Coordinating Ministry for Maritime Affairs and Investment to Implement Study in Indonesia
To implement a low-carbon transition study for Indonesia, the French Development Agency (AFD) signed a partnership with the Coordinating Ministry for Maritime Affairs and ...
New Regulation to Improve Renewable Energy Development in Indonesia
Presidential Regulation Number 112/2022 was officially issued by the President of Indonesia in late September. The new regulation, referred to as the 'Acceleration of ...
MyRepublic to provide new ICT solutions for Underserved Singaporean SMEs
Singaporean communications services provider MyRepublic recently announced the launch of Ignite, a new suite of enterprise ICT solutions catered to Small and Medium ...
Thailand Enhancing Cross-Border Trade through Infrastructure Connectivity
The Thai government is currently expanding the country's infrastructure connection with neighboring countries, which in turn is leading to higher cross-border trade. The Thai ...
Thailand Approves USD 100 Million for Siriraj Station and Hospital Facility
It has been recently announced that the Thai government has approved a budget of THB 3.85 billion (USD 100 million) for the construction of Siriraj station and hospital ...
Austrian Company and PTT Global Chemical Build Thailand's Largest Plastics Recycling Plant
Following 18 months of construction and installation, Austria´s ALPLA Group and PTT Global Chemical are opening the state-of-the-art ENVICCO food-grade recycling plant for ...
Thailand Launches New Visa to Attract Skilled Workers and Investors
Thailand has just launched its long-term resident (LTR) visa program. While aimed at highly skilled workers, the program is also expected to attract foreign investors. In ...
Thai Union Sets USD 30 Million Goal in Revenue by 2025 for Plant Based Brand
Thailand-based food manufacturer Thai Union has just revealed its goals for its plant-based meat and seafood range OMG Meat to generate USD 30 million in revenue by ...
Thailand´s Largest Beverage Company Commits to Expansion
Thailand's largest beverage company, Thai Beverage (ThaiBev), has confirmed its commitment to spend THB 5-8 billion (USD 130-210 million) to expand its businesses in 2023, ...
South Korea's BHC Chicken Expands in Southeast Asia Through Malaysia
The BHC Group, South Korea's second-largest chicken franchise by sales, has announced the opening of its third store in Malaysia in November 2022 as part of its strategy to ...
Chevron Oronite Completes Phase 1 and 2 of Its Singapore Expansion
Chevron Oronite announces the completion of Phase 1 and Phase 2 of an expansion project at its Singapore Manufacturing Plant (SMP), known as the 'Future Expansion Project'. ...
Singapore's First Integrated Construction Park at Jurong Port
Singapore's first integrated construction park, located at Jurong Port, will be operational in December 2022. It will bring together key supply chain players in the ...
Verified Carbon Credits for Singapore
Singapore's National Environment Agency (NEA) has signed separate memorandums of understanding with two of the world's biggest international carbon offset standard programs, ...
Malaysia Explores Sandbox Sites to Develop Medical Technologies
Malaysian Minister of Health Khairy Jamaluddin has announced five hospitals as sandbox sites for solution providers to test-bed medical and healthcare technologies. The five ...
Malaysia Plans to Commit USD 82.7 Billion on Flood Prevention
Malaysia's Environment and Water Ministry projected that the country will have to spend MYR 392 billion (USD 82.7 billion) on flood mitigation measures up until 2100. In the ...
Malaysia's Independence X Aerospace Invents World's Smallest Satellite
Independence X Aerospace, an aerospace tech company from Malaysia, has invented the world's smallest satellite. The satellite is measured at 30mm and is fully functional in ...