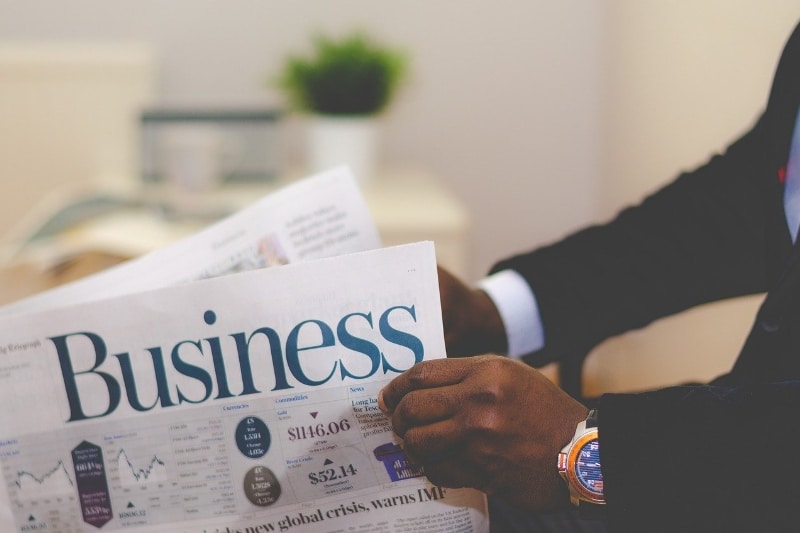 Business News
Business news to help you keep track of the latest developments and identify new opportunities across key sectors in Southeast Asia
Monthly Business News to Help You Understand the Market
Phoenix Petroleum Plans to Convert Circle K to FamilyMart Stores
Phoenix Petroleum Philippines Inc, through its wholly-owned subsidiary Philippine FamilyMart CVS Inc, announced that it is in negotiation to acquire the assets of convenience ...
Philippines' GDP Growth Surges, to Become Upper Middle-Income Economy by 2022
A report by IHS Markit has forecasted Philippines' GDP to double within the 2019-2026 period from USD 330 billion to USD 672 billion. Although the growth is expected ...
Philippine National Police Acquires USD 34.5 Million of Vehicles, Equipment
The Philippine National Police (PNP) has acquired fresh vehicles, equipment and bomb-sniffing dogs to beef up the capabilities of its operating units. The acquisition is ...
Manila Bay Establishments Required to Connect to Sewer Lines or Set up Treatment Plants
The Department of Environment and Natural Resources (DENR) is now requiring all establishments within the Manila Bay region to connect to existing sewer lines or set up their ...
DICT Taps Singaporean Company for Fiber Network Rollout
HyalRoute Group, through its subsidiary Philippine Fiber Optic Cable Network, will invest up to USD 2 billion for laying out shared fiber optic cables throughout the country, ...
Ayala to Build First Comprehensive Cancer Specialty Hospital in the Philippines
Ayala Healthcare Holdings, Inc. (AC Health) announced that it is investing PHP 2 billion (USD 38.3 million) to build the first cancer specialty hospital in the country. The ...
ADB Commits USD 2.7 Billion, its Largest Funding Deal to the Philippines
Responding to the Philippine government's massive "Build, Build, Build" Infrastructure program, the Asian Development Bank (ADB) is ramping up its loan financing from USD 1 ...
Sunsuria Partners with Chinese Corporations for Logistics Park and Automotive Technology
Sunsuria Bhd, a Malaysian investment holding company, has signed a Memorandum of Understanding (MOU) with Chinese logistics provider Sinotrans to explore setting up a smart ...
Sabah to Host New Aerospace Training Center
The state of Sabah in Malaysia will host the country's first and only aircraft maintenance technician training center when the proposed MYR 25 million (USD 5.99 million) KKIP ...
Nestle Malaysia Announces MYR 220 Million of Capital Expenditure
Nestle Malaysia Bhd announced capital expenditure (capex) of MYR 220 million (USD 52.75 million) for the current year, with the majority, MYR 100 (USD 23.98 million), ...
Maxis Launches First Commercial Narrowband-IoT Service in Malaysia
Maxis has launched Malaysia's first commercial Narrowband Internet of Things (NB-IoT) service. Starting from April 2019, the company activated its NB-IoT network within key ...
Malaysian PM Announces Plans for One-Stop Center to Attract FDI
Tun Dr Mahathir Mohamad, the Prime Minister of Malaysia, announced he is planning to set up a one-stop center to ease the approval process for investments and reduce red tape ...
Malaysian Government Planning Water Resources Bill to Reduce Pollution
The Ministry of Water, Land and Natural Resources in Malaysia is planning a comprehensive Water Resource Bill to tackle water pollution. The national level bill is meant to ...
Malaysia's Petronas acquires Amplus Energy Solutions
Petronas, a Malaysian state-owned oil and gas company, has entered into an agreement with I Squared Capital, a leading global Infrastructure investor, to acquire 100% ...
KPJ Healthcare to Expand Hospital with MYR 200 Million Investment
KPJ Healthcare, leading healthcare group in Malaysia announced MYR 200 million (USD 47.95 million) expansion plans, including a new hospital tower for KPJ Tawakkal Specialist ...
Harvey Norman Expands Footprint in Malaysia
Australia-based MNC retailer of furniture, bedding, computers, communications and consumer electrical products, Harvey Norman has opened a new outlet in Miri, Sarawak on the ...
Veolia Establishes Largest PET Recycling Factory in Indonesia
Veolia Services Indonesia, the France-based global waste management company, is building the largest polyethylene terephthalate (PET) or bottle-to-bottle recycling and ...
Thales Inks MoU with PT Len for Radar Collaboration in Indonesia
Thales and PT Len have signed a Memorandum of Understanding (MOU) to collaborate on radar development for the Indonesian military. The MoU also extends the collaboration to ...