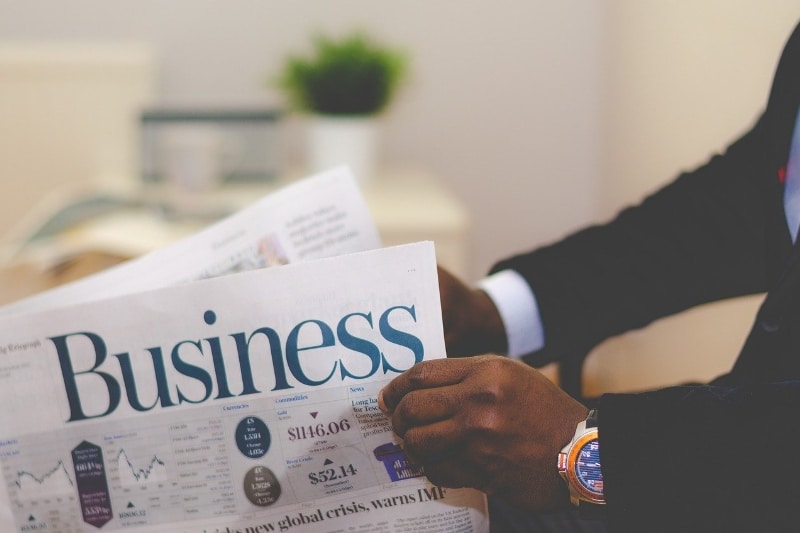 Business News
Business news to help you keep track of the latest developments and identify new opportunities across key sectors in Southeast Asia
Monthly Business News to Help You Understand the Market
South Korea and Vietnam Seek to Strengthen Supply Chain Cooperation
South Korea and Vietnam are looking to enhance supply chain cooperation, potentially making Vietnam a key link in the supply chains of South Korean businesses, especially in ...
New Airport to be Built on Upcoming Tourist Destination Go Gang Island
Ba Ria - Vung Tau plans to build a new airport on Go Gang Island, relocating the current one in downtown Vung Tau, to boost local tourism. The island is located about 90 km ...
Military Medical Academy Builds Robot for Deployment in COVID-19 Quarantine Areas
The Vietnamese Ministry of Science and Technology's Military Medical Academy has developed a robot called Vibot Version 1a (Vibot-1a) that can reduce the risk of exposure for ...
COVID -19 Having Positive Impact on Some Segments of Vietnam's FMCG Industry
The second outbreak of COVID-19 in March caused the government to impose stricter measures to control the movement of the virus, severely affecting all of Vietnam's major ...
Can Tho City Makes Progress in Implementation of Smart City Plans
Can Tho, the most populous city in the Mekong Delta, has made progress in its plans to become the first smart city in the southwestern region by 2025. Two years ago, the ...
Ca Mau Province Working on Water Supply Projects to Address Drought Effects
Lack of rainfall and flooding this year has caused one of the worst drought and water scarcity conditions in Vietnam in 30 years.  The government has urged southern provinces ...
TMB Bank and KBank's e-KYC Platforms Graduate from Regulatory Sandbox
Platforms for opening bank accounts using electronic Know Your Customer (e-KYC) from TMB Bank and Kasikornbank (KBank) recently graduated from the Thai central bank's ...
Thailand's Don Mueang International Airport to be Upgraded
A plan is underway to expand Bangkok's Don Mueang International Airport, with Thailand's airport authorities having approved a master plan for the third-phase development, ...
Thailand-based Super Energy Acquires Controlling Stakes in Vietnam's Solar Projects
Headquartered in Bangkok, Super Energy Corporation recently announced investment plans for four solar plants in the Binh Phuoc Province of Vietnam, with a total installed ...
Thai Startup Siam Seaplane to Launch in 2020
Thai startup Siam Seaplane is planning to commence commercial operations at the end of the second quarter of 2020. The destinations being planned are all within a maximum of ...
Thai Oil Kicks Off Clean Fuel Project
Thai Oil Plc, Thailand's biggest oil refiner by capacity, has officially launched its Clean Fuel Project (CFP), which aims at increasing its oil refining capacity from ...
Thai Government Study Finds CPTPP Trade Agreement Would Boost GDP
A study conducted by Thailand's Department of Trade Negotiations found that joining the Comprehensive and Progressive Agreement for Trans-Pacific Partnership (CPTPP), would ...
Sanmina Corporation Expanded its Facility in Thailand
Sanmina Corporation, an American electronics Manufacturing services provider and Fortune 500 company, recently announced the expansion of its facility in Thailand. The site ...
Japanese Discount Retail Chain Launches Second Store in Thailand
Despite the impact of the COVID-19 outbreak on the retail sector, Japanese discount chain store Don Don Donki has expanded its retail network by opening a second outlet in ...
AIA, True Digital Group, Samitivej Launch Free COVID-19 Teleconsultation Service
In early April 2020, insurer AIA Thailand in collaboration with True Digital Group, a subsidiary of  leading telecommunications firm, True Corporation and hospital operator ...
Singapore's Quantum Engineering Programme Strengthened by Partnership Between NUS and IBM
Tech titan IBM and the National University of Singapore (NUS) have announced a three-year collaboration in quantum computing research and training. This partnership is the ...
Singapore Startup Doctor Anywhere Raises USD 38m for Regional Expansion
Doctor Anywhere, a telehealth company founded in Singapore in 2015, recently raised USD 27 million in a series B round to drive its international expansion plans. With this ...
Singapore Concludes Negotiations for Digital Economy Agreement with Australia
Singapore and Australia have concluded negotiations for a Singapore-Australia Digital Economy Agreement (DEA). The DEA will create a framework for deeper cooperation in the ...