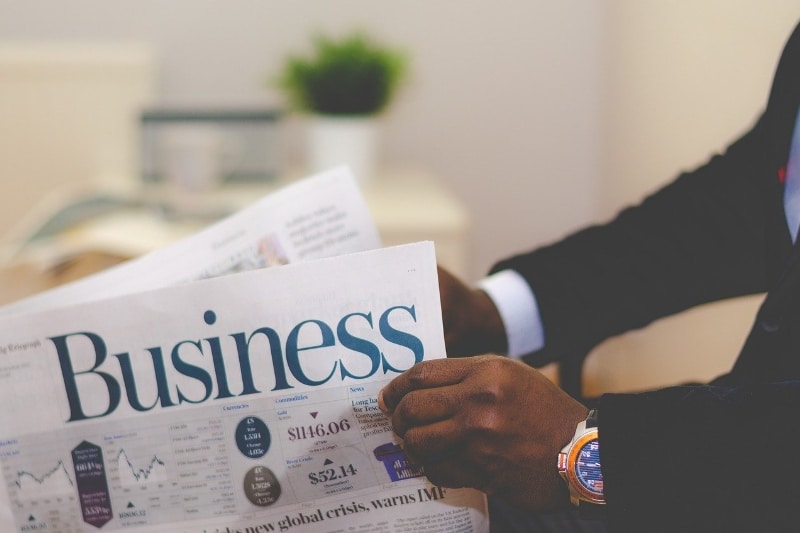 Business News
Business news to help you keep track of the latest developments and identify new opportunities across key sectors in Southeast Asia
Monthly Business News to Help You Understand the Market
Vietnam to Increase Business Ties with South Korea
Recently Vietnam's Minister of Investment has reaffirmed the nation's commitment to strengthening trade ties with South Korea in a number of industries, including finance, ...
Philippines' DICT Aims to Install Free Wi-Fi in Over 9K Locations
The Department of Information and Communications Technology (DICT) of the Philippines is targeting to install over 9,000 free Wi-Fi sites nationwide in 2023, under its ...
Apple to Transform Vietnam into One of its New Manufacturing Hubs
Apple is looking to diversify its supply chain outside of China, with Vietnam, India, and Brazil forecasted to make up 30% of Apple supplier's Foxconn output. Particularly, ...
Japanese Company Brings Digital Elderly Care System to Thailand
The Thai unit of Japanese electronics firm NEC Corporation has recently conducted a proof of concept (POC) trial of a digital system for elderly care in the Southeast Asian ...
Indonesia Enters into Agreements to Speed Up the Shift to Renewable Energy Sources
On November 15th 2022, Indonesia signed a USD 20 billion agreement with international financial institutions and major nations to assist the country in increasing its ...
Thailand Grants New Incentives for Investor Retention and Relocation
Thailand's Board of Investment (BOI) recently revealed new incentive packages, including, for the first time, a set of special privileges to support expansion by ...
Indonesia's Shrimp Exports to the US Reach USD 1.106 Billion
Indonesia exported 118 thousand tons of shrimp worth USD 1.106 billion to the US in the first nine months of 2022, as stated by the Maritime Affairs and Fisheries Ministry. ...
Singapore Aims to Become a Leading Innovation Digital Sustainability Hub in Southeast Asia
Singapore's Infocomm Media Development Authority (IMDA) is collaborating with Microsoft to improve sustainability outcomes and address climate-related issues for digital ...
NanoMalaysia Inaugurates BICEP to Promote Use of Biomass for Sustainable Agriculture
In December 2022, Nano Malaysia Berhad (NMB) launched an initiative - Biomass Innovation Circular Economy Program (BICEP). The program is geared towards building sustainable ...
Vietnam to Seek Private Investment to Construct New Airports
The Civil Aviation Authority of Vietnam (CAAV) has proposed a plan to construct nine new airports, including two in the country's northern mountainous areas and one in a ...
Thai Leading Retailer Lunches Renovation Plans
Thailand's Big C Supercenter recently announced plans to overhaul the image of its stores while strengthening its digital ecosystem to increase sales opportunities and ...
Singapore Launches Cyber Military Branch
Singapore has recently inaugurated its fourth military branch, the Digital and Intelligence Service (DIS), in an effort to counter digital and capitalize on emerging ...
Kale to Pilot Cargo Community System in Malaysia Airport
Kale Logistics Solutions (Kale) and Dagang Berhad, through wholly owned subsidiary Dagang Net Technologies Sdn Bhd, have signed a partnership agreement to introduce the ...
Australian Retailer to Expand in Singapore and Malaysia
Australian retailer Spotlight has announced its plans to expand its presence in Singapore and Malaysia. It just reopened its newly revamped store at Plaza Singapura, located ...
Philippines Approves USD 1.66M Ecozone Projects
The Philippine Economic Zone Authority (PEZA) has approved a total of 29 ecozone projects in 2022 amounting to USD 1.76 million, 11 of which were registered during the first ...
Vietnamese retail giant Mobile World opens its first brick-and-mortar in Indonesia
Vietnamese retail giant Mobile World Group (MWG) has launched its first brick-and-mortar location in Indonesia under the name Era Blue Electronic. This joint investment is ...
Japan's Kurabe Industrial Expands Operations in the Philippines
Japanese company, Kurabe Industrial, will be investing PHP 2 billion (USD 36.5 million) to expand its manufacturing facility in Lima Estate, Batangas province which is ...
Collins Aerospace and Dirgantara Sign Agreement to Upgrade C-130H Aircraft
Collins Aerospace and Indonesian state-owned aerospace company PT Dirgantara Indonesia (PTDI) have signed a deal to modify eleven C-130 military transport aircraft for the ...