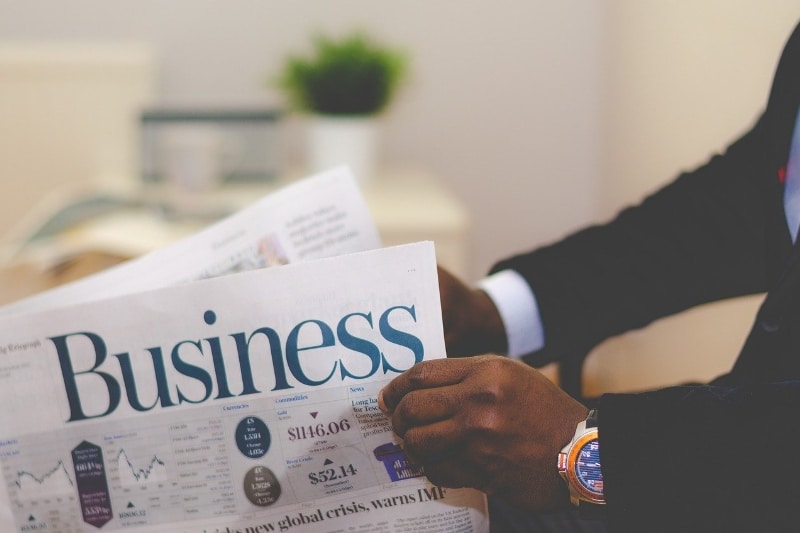 Business News
Business news to help you keep track of the latest developments and identify new opportunities across key sectors in Southeast Asia
Monthly Business News to Help You Understand the Market
Ericsson Selects Penang for Its First 5G Manufacturing Supply Chain Plant in South East Asia
Ericsson, the Swedish telecommunication giant, has inaugurated its 5G production facility in South East Asia in Penang, Malaysia, in partnership with the American electronics ...
Llaollao's Operator Brings ChaTraMue Thai Tea Brand in Malaysia
Woodpeckers Group, responsible for managing Llaollao's Spanish Natural Frozen yogurt in Malaysia, has inked a 20-year franchise deal with Cha Thai International, ...
International Specialist Explore Production of Solar Panels and Energy Storage Systems in Indonesia
Four international renewable energy firms recently announced their collective intent to investigate prospects for manufacturing solar panel components and energy storage ...
Indonesia Research Agency to Formulate Nuclear Energy Strategy
The National Research and Innovation Agency (BRIN) is in the process of formulating a strategy to facilitate the establishment of nuclear power plants in Indonesia. The ...
Indonesian Health Special Economic Zone Calls for Investment
State-owned company PT Hotel Indonesia Natour (HIN) has recently called for domestic and international investors to enhance and fortify facilities and services within the ...
Indonesia Strengthens Defense Capabilities with Sikorsky Black Hawks and Boeing F-15EXs
Indonesia has taken significant steps to enhance its defense capabilities. In a strategic move, Indonesia signed a Heads of Agreement (HoA) with Sikorsky for the procurement ...
Indonesia Launches Its First Organic Cheese in Collaboration with Denmark
Indonesia recently celebrated the production of its first locally-made organic cheese. This cheese represents the concrete outcome of a collaborative initiative that ...
Vietnam's Mekong Delta to Draw Industrial Investment with Critical Infrastructure Projects
The Mekong Delta is set to attract impressive industrial investments to the region through a series of large-scale infrastructure projects. Among these projects, the Vinh ...
Ericsson to Launch Artificial Intelligence Lab in Vietnam
In August 2023, Ericsson and RMIT University signed in the presence of the Swedish and Australian Ambassadors to Vietnam an agreement to launch the RMIT & Ericsson ...
Investors Target Vietnam's Pharmaceutical Sector Following Free Trade Agreement with the UK
The UK-Vietnam Free Trade Agreement (UKVFTA), along with other new-generation trade agreements, offers Vietnam significant chances to attract more foreign direct investment ...
South Korea Company to Assist Vietnam Tackling Plastic Waste
City Oil Field, a waste recycling firm from South Korea, has recently struck a commercial deal with Vietnam's largest environmental company BIWASE for recycling waste ...
Vietnam and Singapore to Collaborate on Joint Offshore Renewable Energy Project
During an official state visit of Singapore's Prime Minister to Vietnam, Petrovietnam Technical Services Corporation (PTSC) and Singapore's Sembcorp Utilities Pte Ltd were ...
Monocrystalline Wafer Production from Leading Photovoltaics Company Commences in Vietnam
Leading photovoltaics company Trina Solar has started producing 210 mm monocrystalline wafers at its factory in the Vietnamese northern city of Thai Nguyen. The wafers, ...
Finland's Marimekko Expands to Southeast Asia, Starting with Vietnam and Malaysia
As part of a franchise agreement with the Jaspal Group, the Finnish lifestyle company Marimekko is speeding up its Southeast Asian growth strategy, with the aim of entering ...
Vietnam and Singapore Bolster Framework for Economic Collaboration
In August 2023, Vietnam and Singapore agreed to broaden the scope of their bilateral economic cooperation and inked agreements in several sectors, including the green economy ...
Czech's AERO Vodochody Ready to Deliver Vietnam's First L-39NG Trainers
Czech Republic's AERO Vodochody has finalized the construction of the first serial production L-39NG advanced trainer for the Vietnam Air Force. This aircraft is included in ...
Australia's Funding Scheme to Facilitate Agritech Innovation in Vietnam
The Innovation Partnership Grants, a funding scheme backed by the Australian government, has recently announced to provide AUD 2 million (USD 1.3 million) to capitalize on ...
Levi Opens Its Largest Store in the Philippines
The American brand Levi is expanding its footprint in Southeast Asian with the opening of its one largest store in the Philippines, located in SM North EDSA, a large shopping ...