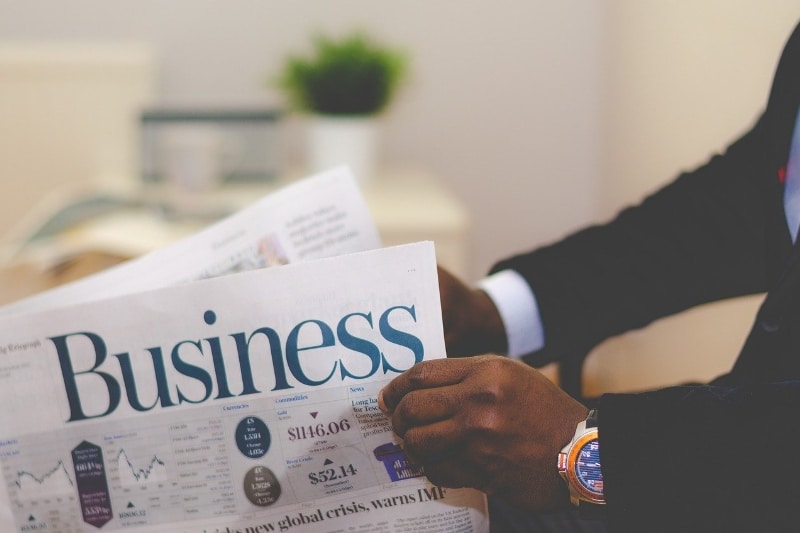 Business News
Business news to help you keep track of the latest developments and identify new opportunities across key sectors in South East Asia
Monthly Business News to Help You Understand the Market
Indonesia Peat Restoration Agency's Mandate Renewed and Extended
The Indonesia Peat Restoration Agency's (BRG) mandate has been renewed for another four years until December 2024. With the extension, the government has renamed the agency to
Constant Energy Group, Hitachi Asia, and Santec to Invest in Solar Power
TMB Bank Public Company Limited is providing Thailand-based Constant Energy Group with a THB 1.5 billion (USD 50 million) green finance loan package. The funding will be ...
PUB Awards Contract for Industrial Water Treatment Modules
In late December 2020, the Public Utilities Board (PUB) announced that it would award a SGD 237 million (USD 180 million) contract to the China State Construction Engineering ...
88% of Malaysia's Palm Oil Plantation Areas Now Certified
As the world's second-largest palm oil producer, about 5.2 million hectares (ha) or 88% of Malaysia's total oil palm plantation areas in the country have been certified by the
Vietnam's Solar Market Sees New Projects and Acquisition Deals
Vietnam has great potential for solar power development, and its solar market is growing at a remarkable rate. With less than 10 MW of operational solar power capacity in June
Singapore's First Smart LNG Bunkering Vessel to Function as Test Bed for Digital Innovation
In early January 2021, Singapore received its first Liquefied Natural Gas (LNG) bunkering vessel from Keppel Offshore & Marine (Keppel O&M), the world's first smart ...
PTT Exploration and Production (PTTEP) Expands its Activities in Myanmar and UAE
PTT Exploration and Production (PTTEP), a unit of Thailand's state-owned energy conglomerate PTT, recently received exclusive development rights from the Myanmar government to
PT PJBI and Masdar Agree on Indonesia's First Floating PV Project
PT PJBI, a subsidiary of Indonesia's state electricity company PT PLN (Persero) and Masdar, one of the world's leading renewable energy companies, have established a joint ...
Major Milestones of Solar Energy Market in Malaysia
Malaysia is achieving key milestones in developing the solar energy market. Malaysian Energy and Natural Resources Ministry (KeTSA) has introduced its new Net Energy Metering ...
UK – Singapore Free Trade Agreement Comes into Force
A new trade agreement between Singapore and the United Kingdom, the United Kingdom – Singapore Free Trade Agreement (UKSFTA), has officially come into force as of 1 Jan 2021, ...
UK and Vietnam Conclude UK – Vietnam Free Trade Agreement (UKVFTA)
In December 2020, the UK and Vietnam officially signed the UK Vietnam Free Trade Agreement (UKVFTA). Under the UKVFTA, the UK will first eliminate 65% of tariffs, moving up to
Sarawak, Sabah Received the Highest Investment in Manufacturing Sector
According to the UOB Global Economics and Markets Research, the state of Sarawak in East Malaysia has attracted the highest investments of MYR 15.8 billion (USD 3.9 billion) ...
Indonesia Signs Trade Agreement with South Korea
Indonesia is expected to see positive economic growth in 2021, after undergoing its first recession in two decades in the third quarter of 2020 due to the COVID-19 pandemic. ...
Companies Invest in Thailand's Bio-Circular-Green Economy
According to the data collected by the Thailand Board of Investment (BOI), within the first nine months of 2020, local and international companies invested 1.7 billion USD in ...
Vietnam Starts Building New Airport for Ho Chi Minh City
On 6 January 2021, Vietnamese Prime Minister Nguyen Xuan Phuc presided over Long Thanh International Airport's groundbreaking ceremony. Located about an hour and a half from ...
South Africa's ExecuJet MRO Services Plans for Expansion in Malaysia
ExecuJet MRO Services, an international aviation services provider based in Johannesburg, has announced its latest expansion plan at its Subang Airport facility to cater to ...
Indonesia to Strengthen Underwater Security
Following the recent discovery of an Unmanned Underwater Vehicle (UUV) near Selayar Island in South Sulawesi, Indonesia looks to strengthen its underwater security and ...
Bangkok-based mu Space Building Spaceship in 2021
Thai startup and space technology company mu Space recently conducted the soft opening of its spaceship factory – the first in Thailand – a prototype that will form the basis ...