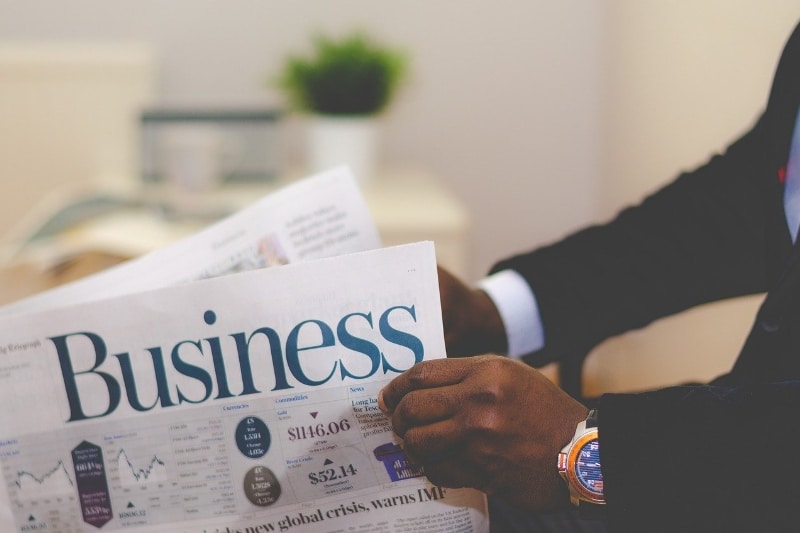 Business News
Business news to help you keep track of the latest developments and identify new opportunities across key sectors in South East Asia
Monthly Business News to Help You Understand the Market
A*STAR Launches Hyper-Personalized Manufacturing Initiative for FMCG Sector
Singapore's lead public sector research agency, Agency for Science, Technology and Research (A*STAR) launched a SGD 38 million (USD 28 million) hyper-personalized ...
San Miguel Corporation to Use Biodegradable Plastics Packaging
San Miguel Corporation (SMC) is set to become the first Filipino company to utilize fully-certified biodegradable plastic packaging. The company is tapping a local ...
Philippines Jumps by 29 Places in Ease of Doing Business Rankings
The Philippines has achieved its highest recorded improvement since 2010 in the latest World Bank's Ease of Doing Business (EODB) Report, as the country's ranking jumped 29 ...
Philippine Company Signs MOU on Energy and Construction Projects with US Engineering Firm
Philippine company OrionGroup International has signed a memorandum of understanding (MOU) with US firm, Burns & McDonnell for Energy and construction projects in the ...
Philippine Air Force Acquires C-295M Aircraft from Spain
The newest aircraft under the Armed Forces of the Philippines' (AFP) Modernization Program was formally received by the Philippine Air Force (PAF) and Department of National ...
NOW Telecom Partners with South Korea's SK Telecom for Commercial 5G Rollout
NOW Corporation and its subsidiary, NOW Telecom Company, Inc, another wireless telecommunications provider in the Philippines, entered into a strategic partnership with South ...
Manufacturing Support Initiatives Eyed by Philippine Department of Trade and Industry
The Department of Trade and Industry is undertaking an assessment of the Philippines' overall Manufacturing strategy with the aim of strengthening support to manufacturers ...
Grocery Retailer Eyes Rapid Growth in the Philippines
Philippine grocery retailer MerryMart Grocery Centers Inc announced that it plans to open 10 stores in 2019 before accelerating its expansion in the next decade. The company ...
Conglomerates Bid for the USD 10-billion Sangley Airport Project
Bid submissions for the USD 10-billion Sangley Airport project in the province of Cavite has just recently concluded on November 25, 2019. Six groups have bought joint venture
Bill for E-Health System in the Philippines Progresses Through House
The proposed bill that aims to establish the Philippine eHealth System and Services in the Philippines has passed the initial phase in the House of Representatives. The ...
Yemeni Thabet Group to Open Regional Hub in Malaysia for its Dairy Products
Yemen-headquartered Thabet Group, through its subsidiary Pan Asian Dairies Sdn Bhd, has selected Malaysia as a regional distribution hub for its dairy products. Its production
UOB Launches Asia's First Solar Industry Ecosystem in Malaysia
Singapore-based United Overseas Bank (UOB) has launched U-Solar, the first solar industry ecosystem in Asia to power the development and adoption of renewable Energy across ...
Sony Interactive to establish First South East Asian Studio in Malaysia
In October 2019, the Ministry of Communications and Multimedia Malaysia announced a partnership with Sony Interactive Entertainment Worldwide Studios (SIE WWS) to establish ...
Malaysia launches National Transport Policy 2019-2030
On 18 October 2019, Malaysia launched the National Transport Policy (NTP) 2019-2030. It will serve as the overarching roadmap for developing an efficient, comprehensive, ...
Gig Economy to be Emphasized in Twelfth Malaysia Plan
The Malaysian government will be focusing on the gig economy sector as one of the new sources of economic growth in the Twelfth Malaysia Plan (RMP12), which will outline the ...
Budget 2020 – Healthcare Receives MYR 30.6 Billion Allocation
The Malaysian government has allocated a total of MYR 30.6 billion (USD 7.37 billion) in its budget for healthcare in 2020. The allocation was tabled during the Budget 2020 ...
USD 100 Million Loan from ADB to Catalyze Private Infrastructure Investment in Indonesia
The Asian Development Bank (ADB) granted Indonesia USD 100 million in October 2019 to help catalyze private sector investments in Infrastructure projects. ADB's assistance ...
Toshiba Awarded Contract to Supply for Geothermal Power Plant
Toshiba Energy Systems & Solutions Corporation (Toshiba ESS) has won a contract with PT Inti Karya Persada Tehnik (IKPT), a leading Engineering, Procurement and ...