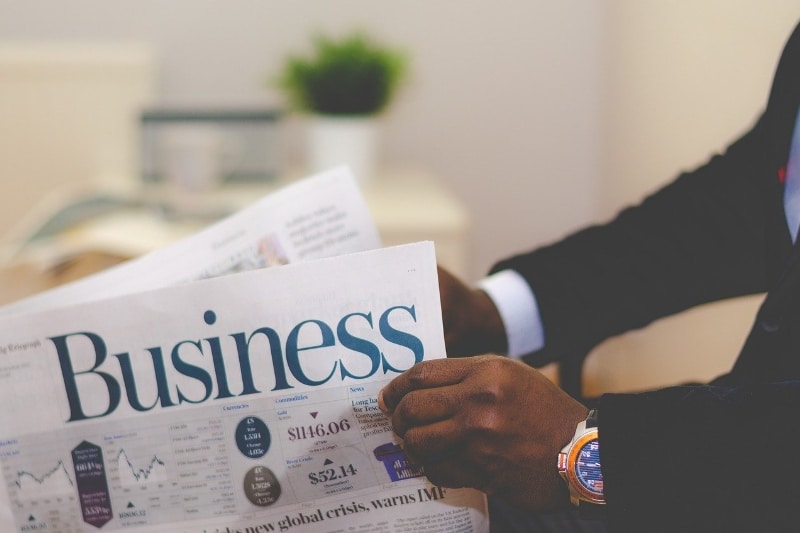 Business News
Business news to help you keep track of the latest developments and identify new opportunities across key sectors in Southeast Asia
Monthly Business News to Help You Understand the Market
Hilleman Lab Establishes Pilot Manufacturing Facility for Vaccine Development in Singapore
Hilleman Laboratories, an organization with a mission to develop affordable vaccines and biologics against infectious diseases, has announced a first-of-its-kind vaccine and ...
WeLab to Launch Digital Bank in Indonesia
WeLab, a fintech startup from Hong Kong, has acquired a 24% stake in PT Bank Jasa Jakarta to set up a digital bank that is expected to be operational in the second half of ...
BPJS Health Forms Partnership to Ease JKN-KIS Access
The Social Health Insurance Administration Body (BPJS Health) has formed a partnership with PT Good Doctor Technology Indonesia, a local company that provides online health ...
Bayer to Build New Production Facility and Partner Startups in Singapore
German Multinational Pharmaceutical company Bayer AG has reported that it is in considerations to expand its presence in Singapore and the wider ASEAN region. Plans to ...
Singapore Agri-Food Innovation Lab launched to boost innovation in Agri-food Sector
Nanyang Technological University (NTU Singapore) and Enterprise Singapore (ESG), which is in charge of supporting small and medium enterprises – together launched the ...
Defence Science and Technology Agency (DSTA) Embraces Digital Tech and AI
Singapore's Defence Science and Technology Agency (DSTA) is looking at deploying digital technologies and AI as a means to improve the quality of its operational platforms. ...
Singapore Takes Title as World's Smartest City for 3rd Consecutive Year
The Annual IMD-SUTD Smart City Index (SCI), a survey published by Swiss business school Institute of Management Development (IMD) and the Singapore University of Technology ...
Singapore LNG Corp and Linde Gas Singapore sign MoU to Develop CO2 Liquefaction and Storage Facility
Singapore LNG Corp. Pte Ltd (SLNG) and Linde Gas Singapore Pte Ltd have signed a Memorandum of Understanding (MoU) to explore the feasibility and development of a Carbon ...
Jurong Island to be Developed into a Sustainable Energy and Chemicals Park
Jurong Island is set to become a sustainable Energy and Chemicals Park. In November 2021, the Economic Development Board (EDB) released its "Sustainable Jurong Island" ...
Vietnam's GDP Grows in the Fourth Quarter as Manufacturing Revives
Vietnam's economy bounced back in the fourth quarter (Q4) as manufacturing revived and exports extended their recovery from the pandemic slump earlier 2021. GDP rose 5.22% ...
Vietnam Aims For 75% Renewable Energy by 2045
The Vietnamese government plans to generate 75% of national power production capacity and 70% of actual production from renewables by 2045, following the 2021 United Nations ...
Imports of Animal Feed into Vietnam are Increasing
Vietnam is the largest corn importer in Southeast Asia. Over the next ten years, Vietnam's import demand for corn and grain by-products for animal feed is forecasted to ...
Vietjet Signs Two Contracts in Switzerland
Vietjet has signed a Memorandum of Understanding (MoU) with SR Technics, one of the world's leading providers of Maintenance, Repair, and Overhaul (MRO) services, worth USD ...
Philippines' Frozen Pork Inventory Drops Post-Holiday Season
The Philippines frozen pork inventory in accredited cold storages declined from 75,024.9 MT recorded on November 29, 2021 to 62,695.25 MT as of January 10, 2022. Frozen pork ...
Skechers USA Expands, Sets Up Subsidiary Office in the Philippines
American footwear and apparel brand, Skechers, ended its distributorship agreement with its local partner in a bid to establish its own presence and directly operate its ...
Malaysian Retailers into Multi-Channel Partnerships
Malaysian retailers continue to strike multi-channel partnership deals with various parties to take advantage of the opportunities brought by pandemic-posed challenges for ...
Intel to Invest over USD 7 billion to Expand Manufacturing Capabilities in Malaysia
Intel Corp has announced a major investment of over USD 7 billion to build a new chip packaging and testing factory in Bayan Lepas, Penang, in the midst of a worldwide ...
AEON Extends Small and Medium Sized Supermarkets in Vietnam
To diversify the retail business ecosystem in Vietnam, AEON Vietnam - the subsidiary in charge of the general retail business of AEON Group (Japan), continues to expand ...