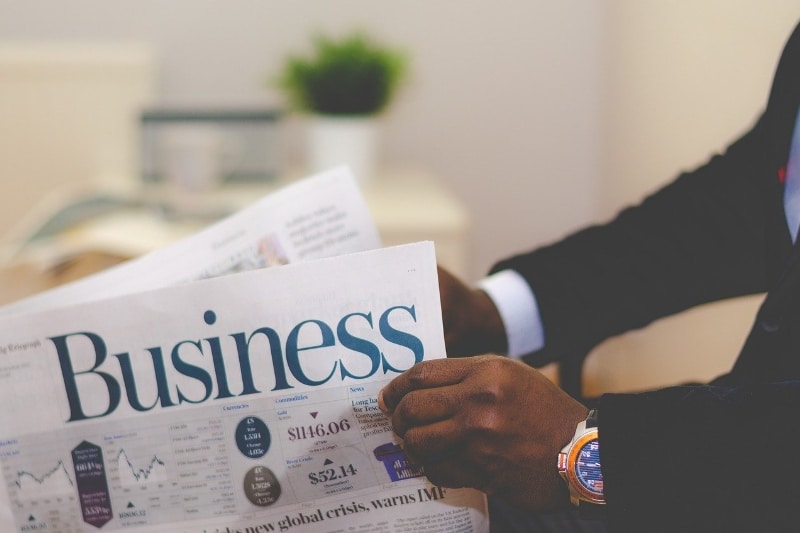 Business News
Business news to help you keep track of the latest developments and identify new opportunities across key sectors in Southeast Asia
Monthly Business News to Help You Understand the Market
Vietnam's First Data Center Qualifies for Uptime Institute's Tier 3
HTC International Telecommunication JSC (HTC-ITC), a subsidiary of the Hanoi Telecommunications Corporation (Hanoi Telecom), has officially implemented its Hoa Lac Green Data ...
Singapore-based Temasek Invests USD 120 million into Edtech Startup UpGrad
UpGrad, an edtech startup founded in 2015, has raised USD 120 million from Singapore-based Temasek in its first external fundraising. The company plans to use the new funds ...
PH Internet Speeds Continue to Improve
The Philippines' broadband and mobile internet speed have continued to improve as of April 2021 as shown in the Speedtest Global Index by Ookla, according to a statement ...
MDEC and Austrade Strengthen Collaboration on Digital Transformation via Australia-Malaysia Tech Exchange (AMTX)
On 6 May 2021, the Malaysia Digital Economy Corporation (MDEC) and the Australian Trade and Investment Commission (Austrade) organized a virtual event for tech companies from ...
Gojek and Tokopedia to Merge and Create GoTo, Indonesia's Largest Digital Services Company
Gojek and Tokopedia, two of Indonesia's most valuable tech companies, have agreed to merge and create the GoTo Group. The new combined entity will be the biggest privately ...
Dell Technologies Looking to Expand Hybrid Cloud Services in Thailand
Tech giant Dell Technologies is looking into expanding its hybrid cloud services in Thailand, where the cloud computing market is expected to be valued at  THB 15 billion ...
Vietnamese Healthtech Startups Docosan and POC Pharma Raise Over USD 5 Million
Docosan, a Vietnamese healthtech startup, has raised more than USD 1 million in seed funding. The investment was led by Taiwanese investor AppWorks, with participation from ...
The Medical City Hospital Group Partners with Ascent for Medical Flight Services
Leading hospital group The Medical City has partnered with Ascent for the provision of air medical evacuation (medevac) services. Ascent is a Singapore-based on-demand air ...
TE Asia Healthcare Partners to Expand Specialty Healthcare in Singapore, Malaysia, and Indonesia
In response to increasing demands for specialty care, specifically in oncology, cardiology, and orthopedics, TE Asia Healthcare Partners plans to invest USD 90 million over ...
NHAM, AstraZeneca Launch Educational Website to Increase Awareness of Heart Failure
The National Heart Association of Malaysia (NHAM) has partnered with AstraZeneca Malaysia to launch 'Spotlight on Heart Failure', a public educational website aimed at ...
Indonesia's Largest Healthtech Platform HaloDoc Raises USD 80 Million in Funding
Indonesia-based healthtech platform HaloDoc has raised USD 80 Million in Series C funding from major investors such as Indonesian conglomerate Astra International and ...
B.Grimm Group Launches PrimoCare Medical's Flagship Clinic
Located together with B.Grimm's headquarters on Krungthep Kreetha Road, the newly-launched PrimoCare Medical Clinic strengthens B.Grimm's foray into Thailand's healthcare ...
Singapore's SP Group and Singtel Group Embrace Sustainable Green Finance Initiatives
Commemorating Earth Day, two major firms in Singapore announced their sustainable green finance initiatives, namely power utility SP Group and telecommunications conglomerate ...
Quezon City Rolls Out 'Trash to Cashback' Program
The Quezon City government is now rolling out its 'trash to cashback' program in the entire city. The program allows residents to trade recyclable materials for environmental ...
Malaysia's National Environment Commission to be Established to Address Environmental Issues
The National Environment Commission of Malaysia will be established by the Ministry of Environment and Water (KASA) with the core goal of keeping track and forming relevant ...
Irish Renewable Company to Collaborate with Vietnam on Capacity-building for Offshore Wind
Irish renewable energy developer Mainstream Renewable Power has signed a memorandum of understanding (MoU) with Vietnam's Department of Foreign Affairs for Provinces (DFAP) ...
Indonesia's Unicorn Gojek Aims to Shift to EVs by 2030
In its inaugural sustainability report, Indonesian ride-hailing giant Gojek announced that the company plans to make every car and motorcycle on its platform an electric ...
Electric Boat Service Launched in Thailand, Linking Bangkok and Nonthaburi
Energy Absolute (EA), a Thai renewable power generation firm, has officially launched its battery-run boat service for public transport on the Chao Phraya River, ...