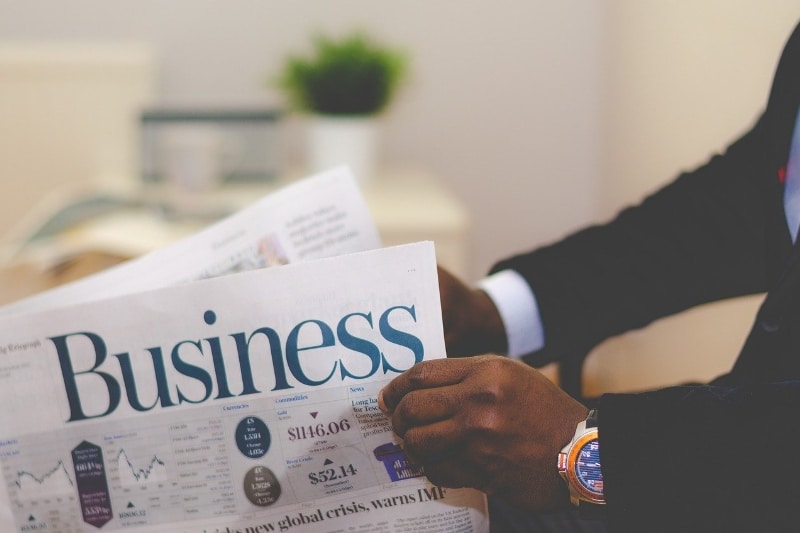 Business News
Business news to help you keep track of the latest developments and identify new opportunities across key sectors in Southeast Asia
Monthly Business News to Help You Understand the Market
Shell Starts Production at First Bitumen Blending Facility in the Philippines
The production of the first batch of bitumen was completed at a new bitumen blending facility owned by Pilipinas Shell Petroleum Corporation, the local Energy subsidiary of ...
Puregold to Open 25 New Stores in 2019 Backed by Strong Consumer Spending
The Philippines' second largest retailer, Puregold Price Club Inc, announced that it will open 25 new outlets as part of its expansion plan. It will use proceeds of its ...
Philippines' National Broadband Plan Receives Funding from USTDA
The U.S. Trade and Development Agency (USTDA) has granted the Department of Information and Communications Technology (DICT) PHP 23.8 million (USD 460,000) in financial ...
Philippines Department of Energy Plans to Standardize E-Vehicle Charging Stations
The Department of Energy (DOE) of the Philippines is drafting a regulatory framework that aims to standardize charging stations in support of the country's electric vehicle ...
Japan's ANA Holdings Purchases Stake in Philippine Flag Carrier
ANA HOLDINGS INC. (ANA HD), parent of All Nippon Airways (ANA), Japan's largest airline, will invest USD 95 Million in PAL Holdings Inc. (PAL Holdings) and acquire 9.5% of ...
Environmental Groups Pushing for Decentralized Waste Management
The Zero Waste Cities Project Dumaguete and other Environmental groups are actively pushing and presenting ideas for waste management systems at barangay level, which is the ...
Ecological Industrial Zone Being Developed in Typhoon Ravaged Province
The competitiveness of the local copper industry is being enhanced with the creation of an ecological industrial zone in Leyte province. Palafox Associates has already ...
CAPEX in Integrated Gaming Resort Raised to USD 2.3 billion
Megaworld Corporation, the Philippines' largest developer of integrated urban townships, announced that it is raising its capital spending budget to PHP 64 billion (USD 1.2 ...
Tenaga Secures Financing for Large Scale Solar Project in Kedah
Tenaga Nasional Berhad (TNB), Malaysia's leading electricity utility with a presence throughout Peninsular Malaysia, Sabah and Labuan, has secured USD 35 million financing ...
New Healthcare Player in Malaysia Focusing on Lower Income Groups
Sinmah Capital Bhd (Sinmah) is venturing into the healthcare segment, earmarking MYR 100 million (USD 25 million), to be raised through internal funds and bank loans, for ...
Malaysian Healthy Snacks E-commerce Platform Receives Funding
Signature Market, a Malaysian healthy snacks e-commerce retail platform, has raised MYR 4 million (USD 1 million) of capital from private investment firm RHL Ventures, Axiata ...
Malaysia to Regulate ICOs, Cryptocurrency Trade
Malaysia is set to regulate crypto transactions such as Initial Coin Offerings (ICOs) and other cryptocurrency trades. The Securities Commission Malaysia (SC) amended ...
Malaysia Forms Special Body to Tackle Economic Issues
Malaysia's Prime Minister Tun Dr. Mahathir Mohamad has announced the formation of Economic Action Council (EAC) to tackle the gripping economic issues the country is facing. ...
Malaysia Exploring Multirole Fighter Jet Options
Malaysia is considering to add up to 30 lightweight multirole fighter jets to complement its fleet of F/A – 18D and Su-30MKM aircrafts. It was reported that the country's ...
Lithium-Ion Car Batteries to be Manufactured in Malaysia
A locally listed company in Malaysia working with Malaysia Automotive Robotics and IoT Institute (MARii) is seeking to set up a facility in the next 18 months to manufacture ...
DoE Malaysia to Shut Down Illegal Plastic Waste Recycling Plants
The Malaysian Department of Environment (DoE), under the Ministry of Energy, Science, Technology, Environment and Climate Change (MESTECC), has set a target to close down 100 ...
Construction Sector Booming in East Malaysia
While the construction industry is experiencing weaker sentiments in Peninsular Malaysia, the sector is booming in East Malaysia particularly in Sarawak. In its latest budget ...
Indonesian State-Owned Enterprises Launching Centralized E-Payments Platform
Several Indonesian state-owned Indonesian enterprises are jointly launching a new digital payments platform, called LinkAja, which will be operation from 1 March, 2019. The ...