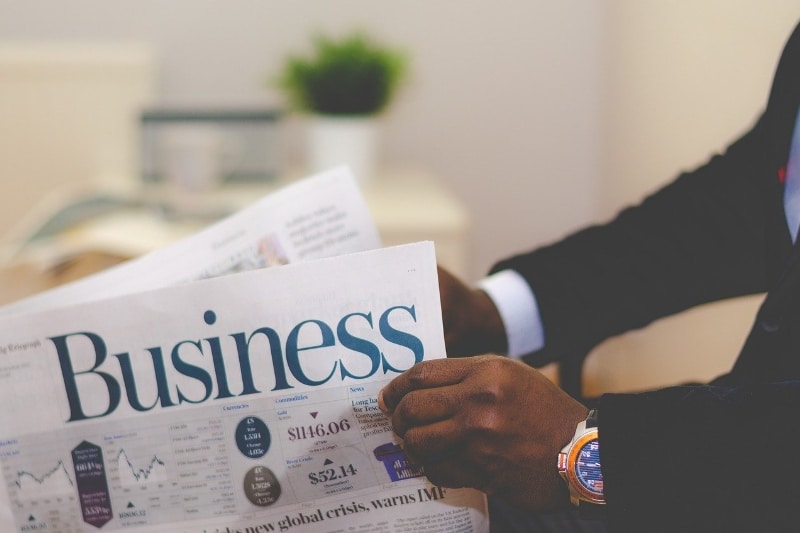 Business News
Business news to help you keep track of the latest developments and identify new opportunities across key sectors in Southeast Asia
Monthly Business News to Help You Understand the Market
Vietnam to Build National Water Resource Monitoring System by 2030
Vietnam has approved the master scheme on basic investigation on water resources through 2030 with a vision to 2050. In this context, the government plans to build a national ...
US Plastic Waste Imports in Malaysia Compliant With UN's Basel Convention's New Rules
The Malaysian Ministry of Environment and Water has decided to accept the plastic waste imports from the United States that arrived in March, following the new rules of ...
Singapore Mulls New Reporting Framework to Enhance Food Waste Management
As part of Singapore's push to become a zero-waste nation, Singapore is considering a reporting framework that would require large commercial and industrial firms to measure ...
Malaysian Manufacturer Signs Distributorship Agreement to Supply 200,000 E-Motorbikes
Malaysian electric vehicles (EV) maker Tree Technologies Sdn Bhd (Treeletrik) has signed a partnership to supply 200,000 units of its 100% electric motorbikes to Indonesia ...
DM Consunji Begins Construction of Philippines' Largest Water Reclamation Facility
D.M. Consunji Inc., the engineering and construction arm of DMCI Holdings, announced the commencement of construction of the Philippines' largest water reclamation facility ...
Bangkok to Have New Waste-to-Energy Plants, Sweden Supports Plastic Footprint Reduction Project
Thailand's Metropolitan Energy Authority (MEA) has signed a Memorandum of Understanding with private firm Newsky Energy Thailand on co-investment arrangements for two new ...
South Korean Company to Build a Large LNG Power Plant in Vietnam
In March 2021, South Korean company GS Energy confirmed that it will jointly invest in an LNG power plant in Long An Province of southern Vietnam with its strategic partner ...
Singapore's Energy Market Authority Appoints ExxonMobil, Sembcorp New Term LNG Importers
To enhance competition, Singapore's Energy Market Authority (EMA) has appointed ExxonMobil LNG Asia Pacific and Sembcorp Fuels (Singapore) Pte. Ltd. as the new term liquefied ...
Siam Gas and Petrochemical Plc to Build LNG Receiving Facility in Rayong
Siam Gas and Petrochemical Plc (SGP), Thailand's second-largest liquefied petroleum gas (LPG) trader by volume, is planning to build a liquefied natural gas (LNG) receiving ...
PGE Aims for 1,112 MW of Geothermal Energy by 2026 – Persero to Issue Green Bonds
PT Pertamina Geothermal Energy (PGE), a subsidiary of state-run oil firm PT Pertamina (Persero), is planning to increase its geothermal power capacity from 672 megawatts (MW) ...
Petronas Becomes World's First to Produce LNG from Two Floating Facilities
Malaysia's state-owned oil and gas company Petronas has become the first global energy company to produce liquefied natural gas (LNG) from two floating facilities. This ...
AC Energy Injects USD 93.7 Million in Unit Behind Zambales Solar Project
AC Energy has invested PHP 4.5 billion (USD 93.7 million) in its subsidiary Santa Cruz Solar Energy, Inc, according to the filing at the Philippines Stock Exchange (PSE). The ...
Vietnam's Exports to the US Increasing Sharply Despite the Pandemic
According to the Wall Street Journal, the US is accounting for a growing share of Vietnam's exports, estimated at 29% of the Asian country's total exports as of January 2021. ...
UAE, Singapore Explore Cooperation at the 13th Abu Dhabi-Singapore Joint Forum
The United Arab Emirates (UAE) and Singapore have reaffirmed their strong bilateral economic ties and will be looking into further collaboration in areas including ...
Thailand Launches Regional Comprehensive Economic Partnership (RCEP) Center
Following the ratification of the Regional Comprehensive Economic Partnership (RCEP), Thailand set up its RCEP Center to facilitate trade and economic expansion. As the ...
Philippines' DICT, ARTA To Upgrade Digital Infra To Improve Ease of Doing Business
The Philippines' Department of Information and Communications Technology (DICT) and the Anti-Red Tape Authority (ARTA) are aiming to upgrade its digital infrastructure by ...
Malaysia's MITI Plans to Ratify RCEP by End 2021 to Boost FDI, External Trade
Malaysia International Trade and Industry Ministry (MITI) Deputy Secretary-General (Industry) Datuk Seri Norazman Ayob stated that the country is planning to ratify the ...
Indonesia Ratifies Agreement with European Free Trade Association, Agrees to Enhanced Trade with UK
Indonesia is moving forward with its first trade agreement with European countries, namely Iceland, Norway, Liechtenstein, and Switzerland, as the Indonesian Parliament has ...