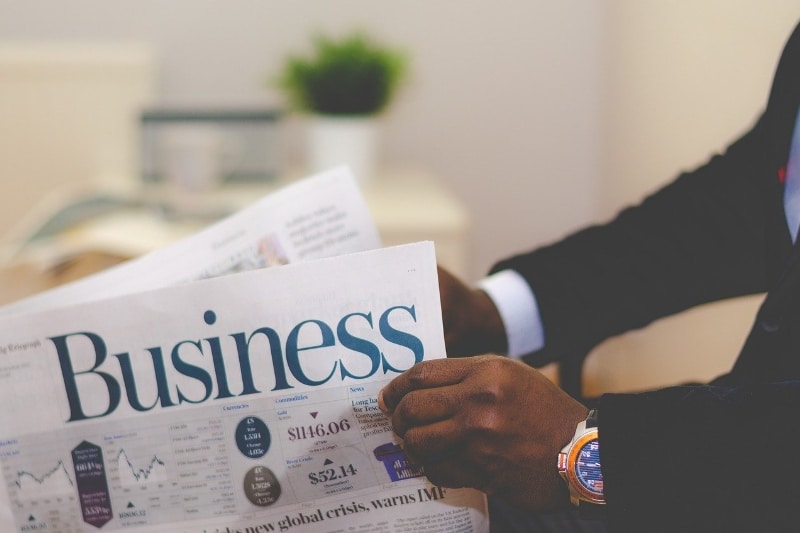 Business News
Business news to help you keep track of the latest developments and identify new opportunities across key sectors in Southeast Asia
Monthly Business News to Help You Understand the Market
Indonesian Online Furniture Retailer Obtains USD 9 Million in Series-C Funding
Fabelio, an Indonesian online furniture retailer, has obtained USD 9 million in Series-C funding from AppWorks, a Taiwan venture firm. The funds will be used to expand the ...
Indonesian Government Preparing Regulations for Domestic Carbon Trading
The Indonesian government is preparing a regulation on domestic carbon trading as part of the country's commitment to reduce global greenhouse gas emissions. During last ...
Docquity Partners with Indonesian Health Ministry to Recruit Doctors
Singapore-based Docquity, described as South East Asia's largest professional network of doctors, has partnered with the Indonesian Ministry of Health (MOH) and Ikatan Dokter ...
APM Partners with Hyundai for Car Seats Manufacturing in Indonesia
PT APM Automotive Indonesia (APM), an indirect wholly-owned subsidiary of APM Automotive Holdings Bhd, has partnered with PT Hyundai Transys Inc (HTI), to manufacture ...
Alibaba to Add a Third Indonesian Data Center by 2021
Chinese tech giant, Alibaba has confirmed the opening of its third data center in Indonesia by 2021. The new data center will offer a full spectrum of cloud products and ...
Vietnamese Pharma Company Partners with Blockchain Technology Provider
Beowulf Blockchain ("Beowulf"), a US-based B2B platform providing communication services via a decentralized cloud network of computing resources worldwide, has partnered ...
JICA to Conduct Survey for Pre-feasibility Report of Port Project in Danang
The Japan International Co-operation Agency (JICA) plans to begin a survey for the pre-feasibility report of the Lien Chieu port construction project later this year. The ...
German Automotive Supplier Schaeffler Partners with Vietnamese ICT Leader
FPT, Vietnam's leading information technology firm, has partnered with Schaeffler, a German automotive supplier, for a digital manufacturing initiative. This cooperation is a ...
German Adhesive Tape Firm to Set Up Manufacturing Facility in Hai Phong
German adhesive tape manufacturer, tesa, will build a USD 60.3 million plant in a 70,000 m2 site in DEEP C Industrial Zones, an industrial park cluster in Hai Phong port city ...
Can Tho City Approves Investment in Anti-Erosion Projects
The city of Can Tho in Vietnam has approved an investment of nearly VND 745 billion (USD 32 million) into four anti-erosion projects. The budget for these projects will be ...
Vietnam's National Assembly Ratifies Free Trade Agreement with EU
The National Assembly of Vietnam ratified the Europe-Vietnam Free Trade Agreement (EVFTA) and the Europe-Vietnam Investment Protection Agreement (EVIPA) in June 2020. The ...
Vietnam Formulating New Policies to Support Development of Defense Industries
The government of Vietnam is preparing new policies and laws to support the development of defense industries in Vietnam. According to Jane's the policies are being ...
Vietnam Continues to Add Solar Power Capacity
In June 2020, a new 550 MW solar project was announced to be built in Luning County, in Vietnam's Pingfu province. It will be built by China Power Construction Group, which ...
Vinamilk and Kido Set Up Joint Venture to Produce Ice-Cream and Beverages
Vietnamese dairy market leader, Vinamilk and packaged food producer, Kido Group Corporation signed a memorandum of understanding (MOU) in June 2020 to set up a joint venture, ...
Thailand Accelerating Efforts to Develop COVID-19 Vaccine
Trials on monkeys have been launched for a COVID-19 vaccine being developed in Thailand, after positive results were seen in mice. The vaccine is being developed by the ...
Tourism Authority of Thailand Presents Three Phase Recovery Strategy
The Tourism Authority of Thailand (TAT) has unveiled its recovery strategy for tourism in parallel of the Royal Thai Government's third phase of easing business activities ...
Thailand Starts Issuing LNG Import Licenses to Private Sector Entities
The Thai government has started granting licenses to private sector entities as it liberalizes its gas market and aims to position the country as a regional liquified natural ...
Thai Government Chooses Bid for U-Tapao Airport Expansion Project
Thailand's Cabinet has announced the approval of a USD 9 billion bid from a consortium led by skytrain operator, BTS Group Holdings, for the development of a third passenger ...